Description
Women's wholesale black leather logger boots from Vigilant have an inside zipper. Premium full-grain leather is used to create the most modern Wholesale Logger boot ever. Simple on/off with an internal zipper. Pair black laces with grey sturdy hardware for a modern look that goes with your denim or leather jeans. Added durability from the screwed-in outsole, strong Goodyear welt construction, and wholesale comfort insole. 8 3/4 inches tall overall, with a heel height of 1 3/4 inches. One may only buy wholesale boots of the highest caliber with a low price guarantee from the Webs Online Wholesale Store, Wholesale Offers.
Features:
Full-grain leather is used for the uppers to ensure sustained comfort.
Internal zipper for simple on/off
Screw-in rubber sole for added durability.
High-density EVA wholesale insoles provide comfort and support.
Goodyear Welt Construction
8 3/4 inches tall overall, with a heel height of 1 3/4 inches.
Women's wholesale leather logger boots with inside zippers are the perfect combination of style and function. These boots are made from high-quality leather, making them durable and long-lasting. The inside zipper allows for easy on and off, making them a practical choice for everyday wear. The logger style of the boot provides added ankle support and protection, making them a popular choice for outdoor enthusiasts, construction workers, and anyone who spends a lot of time on their feet.
These logger boots are just one of many wholesale leather boot options available from top importers in North America. With daily offers on thousands of products, retailers can offer their customers a wide variety of footwear options at affordable prices. Wholesale leather boots are a popular category, with styles ranging from classic riding boots to trendy combat boots. Whether your customers are looking for something practical or fashionable, there is a wholesale leather boot option that will meet their needs.
In addition to the wide variety of styles available, wholesale leather boots offer retailers a great way to increase their profit margins. By purchasing in bulk, retailers can take advantage of wholesale pricing and pass those savings on to their customers. This allows them to offer high-quality, stylish boots at prices that are competitive with other retailers. With the popularity of leather boots continuing to grow, now is the perfect time for retailers to add these items to their inventory and take advantage of the wholesale offers available.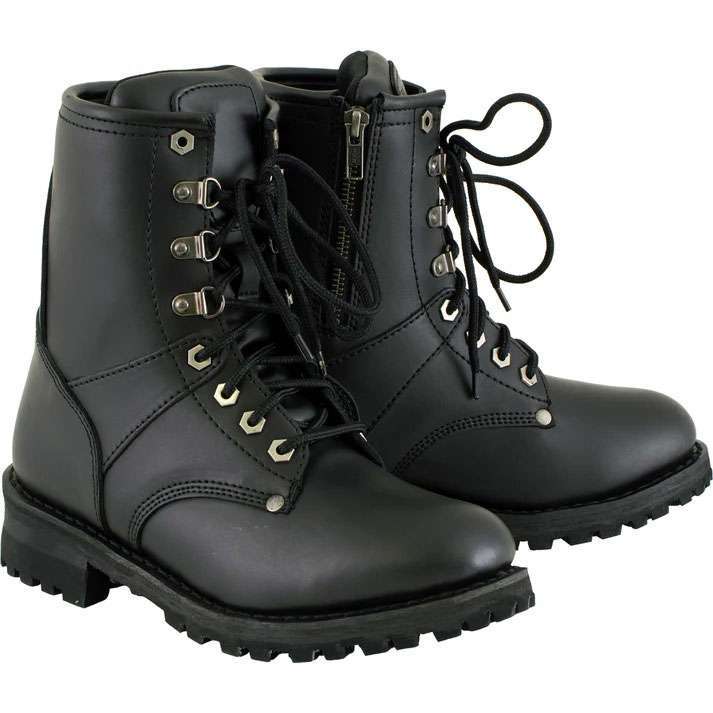 Women's Wholesale Leather Logger Boots with Inside Zipper
Wholesale offer is offering a lot of variety of leather products, and here are some of our products related to leather.
You can Signup with us if you want any product category.
Below here, some of our related leather products categories.
Our Service
Deeply Discounted Wholesale Offers. Over 10,000 wholesale offers on New Arrivals, Daily Deals, Overstock, Closeouts, and Qty buys. Great Seller Support, Fast Shipping, No Minimum, and Free Drop Shipping with a web store plan. 100 categories include Housewares, Home Decor, Gift & Collectibles, Fashion and Apparel, Motor-Sports Gear, Sports & Outdoors, Travel & Recreational, Seasonal, Toys & Games, and much more. We can only sell to businesses and individuals buying resale products. You have to open a Wholesale Account to view pricing and place orders. Please take a minute to signup for your Wholesale Offers account.