Some general merchandise wholesale suppliers whose products can help you make money are as follows:
Bargain Max, Inc.
Direct Liquidation
Price Master Corporation
Regent Products Corp.
R&M Wholesale USA
Bargain Max, Inc.
Douglas Hipps started Bargain Max in 1985 as a wholesaler, liquidator, distributor, and retailer. The company buys closeout items and sells them to independent retailers at the lowest prices possible.
The following are just a few of the many items that are available from Bargain Max, Inc.:
Dollar Store Items
Food Goods
Health & Beauty Products
Office Supplies
Toys
And more!
Special Deals
Bargain Max sells by the case, trailer load, and pallet load, and each promotion is unique. Although there is no minimum order, the company aims to charge $300. Bargain Max acquires inventory through agreements with national chains and bankruptcy courts.
Some of our products will be broken up for our retail store, while others will go to wholesale. Hipps stated, "We wholesale to all different groups, from Native American reservations to Big Lots." We are exporting more than we have in the past, and the trend in exports is favorable for all goods right now. It appears that money from other countries is entering the United States, which is beneficial to American designer and regular clothing trends. Additionally, there is a significant overseas demand for American-made food products.
Excellent Customer Service
Hipps asserts that customer service is Bargain Max's core value. We are extremely concerned about our customer's success. We don't want someone to just buy one shipment of merchandise. When we call the customer to ensure that their purchase was successful and that they received a return on their investment, we offer subsequent deals. He stated, "I've always firmly believed in a win-win situation."
Direct Liquidation
Direct Liquidation is an online auction platform where businesses can bid on a variety of pallets and truckloads of refurbished, unused, and customer returns. Over 100 product categories, including automotive, tools, appliances, and electronics, are represented in the merchandise, which comes from leading national retailers. Their extremely user-friendly online auction platform contains all of this information.
How it Works
Creating a free user account is the first step in bidding on products. To ensure that you are prepared to begin bidding, you must first confirm your email address and then a payment method. There are a number of ways to find the product you want on Direct Liquidation, including:
Putting keywords in
Using Categories to Search
Taking a look at the featured auctions.
In-House Refurbishment
At Direct Liquidation's own facilities, every product is refurbished. In order to ensure that the returned items function in accordance with the manufacturer's original specifications, they are processed, outfitted with brand-new accessories, warrantied, and packaged appropriately for resale. The merchandise can be shipped almost anywhere in the world and is stored at one of six centers in the United States and Canada.
Price Master Corporation
Price Master Corporation sells a wide range of products, including those in the following categories:
Consumer Electronics
Batteries
Photographic Films
Health & Beauty Aids
Vitamins and Energy
Cigarettes and Tobacco
And more!
Regent Products Corp.
Regent Products Corp. is a supplier of domestic imports, domestic general merchandise, dollar store items, and name-brand closeouts. It was established in 1985 and is based in River Grove, Illinois. The business offers 4,000 products across 20 categories, including:
Baby Products
Health, Beauty, & Wellness
Books
Handbags & Luggage
Lawn & Garden
Kitchenware
Seasonal Merchandise
Toys
And more!
Opening Price Point Items
Soens stated, "Regent Products offers a wide range of merchandise at an 'extreme value' (opening price point)." We have a dollar store that can meet any need, and we are also heavily involved in the grocery, drug, and mass merchant industries.
Regent Products are used by hardware chains and many of its customers for promotional endcaps and circular ads. They might promote our products for a dollar and include items like grill cleaners and BBQ tongs on the front cover to attract customers to their store. Soens stated, "Our products can be viewed as the starting price point, the value item, and there might be something more high-end in the store like a $20 grill scrubber so the customer has a choice."
Eye-Catching Packaging
Regent Products collaborates with major factories to produce high-quality goods for nationwide major retailers. For independent retailers, packaging products for sale is very important.
"It's very important to get the customer's attention. That is not the practice of many rivals. They simply take the packaging that the manufacturer provides, which can be uninteresting and monotonous. Soens stated, "We're trying to give the product and packaging a little more zing."
Your One-Stop-Shop
By providing excellent packaging, excellent customer service, and competitive freight rates, Regent Products aspires to be the all-in-one destination for independent retailers. A few examples of what to anticipate from the business:
Cost-effective shipping costs.
Staff with full-time customer service.
To acquire specific products, they collaborate with other vendors
An open-air display for shopping
R&M Wholesale USA
R&M Wholesale is a direct import company that specializes in wholesale general merchandise like the following:
Housewares
Tools
Kitchenware
Toys
Gifts
Jewelry
Socks
And more!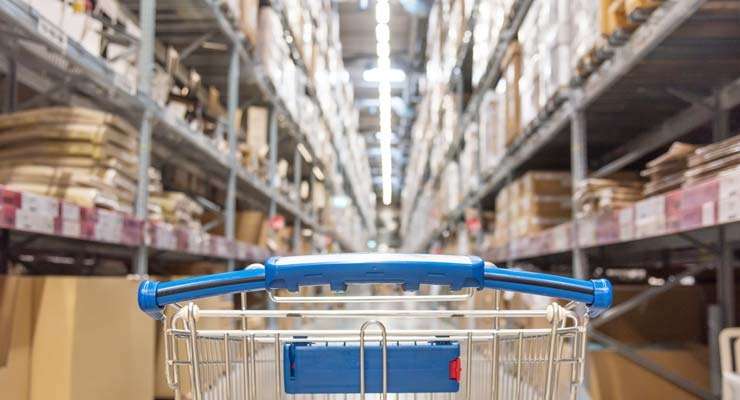 Wholesale Winning With General Merchandise
Wholesale offer is offering a lot of variety of products & suppliers.
You can Signup with us if you want any wholesale product.
Sign Up with us:
Our Service
Deeply Discounted Wholesale Offers. Over 10,000 wholesale offers on New Arrivals, Daily Deals, Overstock, Closeouts, and Qty buys. Great Seller Support, Fast Shipping, No Minimum, and Free Drop Shipping with a web store plan. 100 categories include Housewares, Home Decor, Gift & Collectibles, Fashion and Apparel, Motor-Sports Gear, Sports & Outdoors, Travel & Recreational, Seasonal, Toys & Games, and much more. We can only sell to businesses and individuals buying resale products. You have to open a Wholesale Account to view pricing and place orders. Please take a minute to signup for your Wholesale Offers account.