Wholesale Chef knives Products
"Get access to unbeatable daily offers with "Wholesale Offers". Our platform offers the best value for money by connecting you with over 1000's trusted importers in the U.S. With a focus on overstock and quantity buys, you can enjoy exclusive discounts and savings on a wide range of products. No need to go from store to store or spend countless hours searching online – we bring all the best deals to you in one convenient place. Sign up now and start experiencing the power of bulk buying and unbeatable savings!"
Wholesale Chef knives Products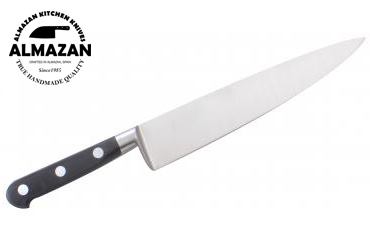 Cooking Knife 8 in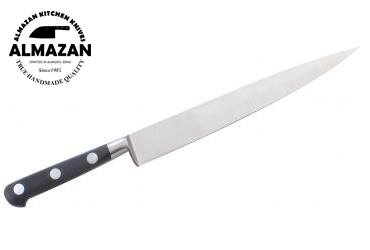 Slicing Knife 8 in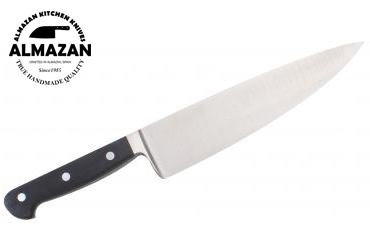 Cooking Knife 8 in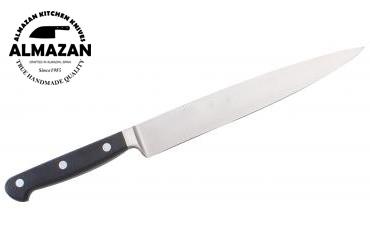 Slicing Knife 8 in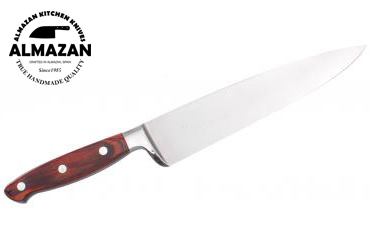 Cooking Knife 8 in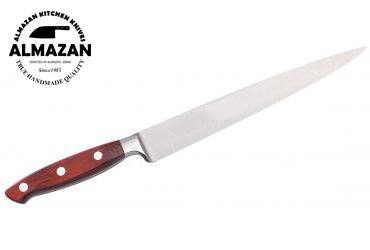 Slicing Knife 8 in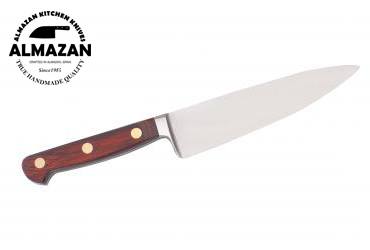 Large Cooking Knife 6 in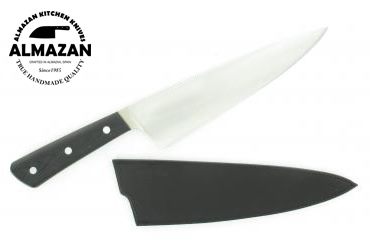 Cooking Knife 7 in - 200 - G10 Handle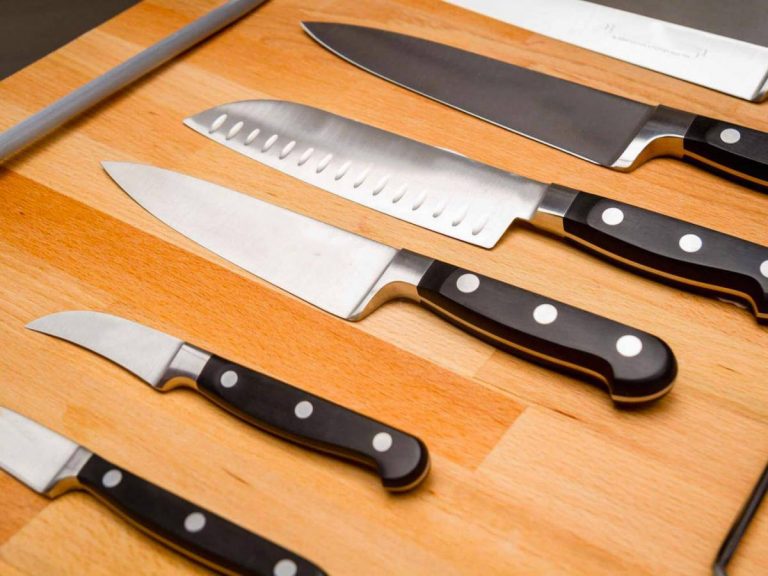 WHAT ARE THE RANGES OF SABATIER KNIVES ?
Whether you have the passion or the virus of cooking, whether it is a family transmission or a professional choice, whether you are a novice or an expert in this field, everything happens on the official website of Sabatier de Bellevue.
Behind, hides a team of enthusiasts, who accompany you with advice and guarantees allowing you to make your purchases with confidence.
Sabatier manufactures different ranges of kitchen knives in which you will find all the knives necessary for cooking (paring knife, chef's knife, slicer, slicer, boning, cleaver, meat knife, fork and sharpening steel).
Authentique range : the traditional Sabatier round bolster range – stainless steel – black plastic handle or olive handle.
Carbone range : round bolster range made of carbon steel which exists with black plastic or olive wood handles. The legacy of the Sabatier family.
Proxus or Auvergne range : this knife has a fairly fine square bolster, larger handle in POM and Stamina (wooden strips)
Bellevue or Elegance range : knife with a very nice bolster which protects the hand well – black plastic handle or Stamina with an elegant curve.
The 200 range : extraordinary steel – G10 handle
WHAT ARE THE CHARACTERISTICS OF A SABATIER KNIFE ?
Our Sabatier knives are traditionally fully forged knives in a single piece steelf metal as guaranteed by the mention "100% forged" written on the blade of our knives. They have 3 essential parts : the blade – the bolster (part between the blade and the handle) – the handle which is held by 3 through rivets on a tang. Our Sabatier knives are entirely made in Thiers – FRANCE. They are kitchen knives that are highly appreciated by professionals and chefs around the world. In each range, there are several types of blade:
paring knife : this knife allows you to peel and cut vegetables.
slicing knife or chef's knife : this knife is used to cut meat and vegetables.
slicing kitchen : this narrow blade knife is used to cut slices of meat or cut poultries.
meat knife or boning : it is used for pieces of meat with a bone.
bread knife, tomato knife : tooth knife
In our family, we are proud to manufacture all of our products in Thiers because, for us, a Sabatier knife must be made in the capital of French Cutlery. It is also important that these knives are 100% forged that is to say made with a single piece of metal. The blade of Sabatier knives can be customised on request.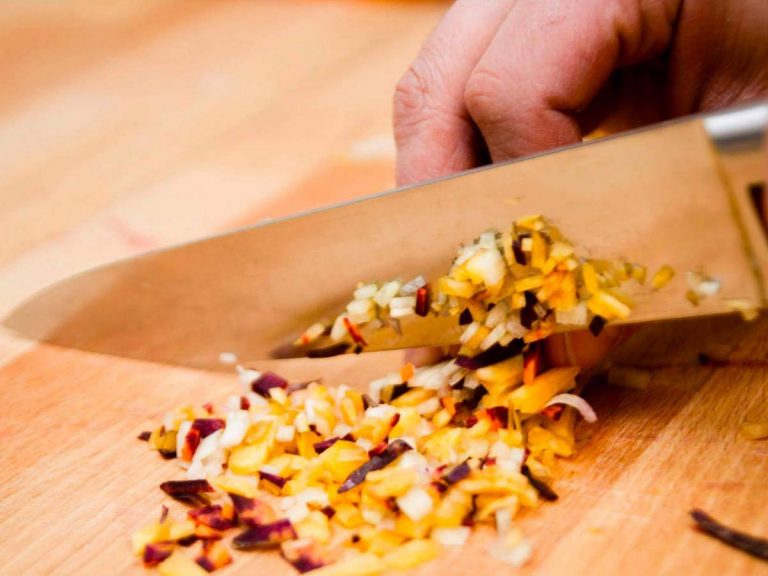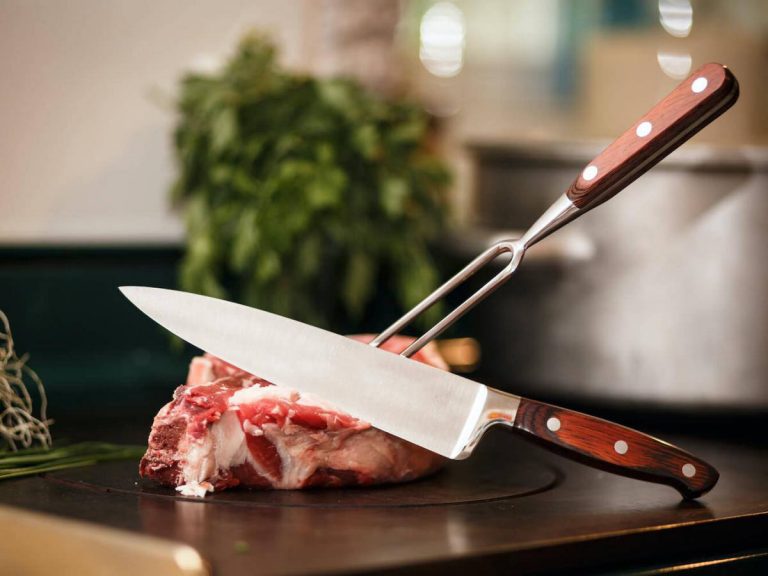 HOW TO BUY A REAL SABATIER KNIFE ?​
On this site of the Sabatier de Bellevue family, whose history has been written from 8 generations, you will have all the guarantees to buy a real Sabatier knife manufactured by Ets Sabatier in Thiers. We refuse to import products from the other side of the world. The FRANCE Origin is guaranteed and inscribed on the blade of our knives.
We are the descendants of Philippe Sabatier, the creator of Sabatier knives. This heritage gives us an obligation to only manufacture all our knives in France.
The 4 key points to buy a real Sabatier made by Sabatier Aîné are :
professional knife
100% forged knife
knife entirely made in
Thiers – France
knife made by passionate workers whose company has the EPV label (Entreprise du Patrimoine Vivant)
K SABATIER STORY
Wholesale kitchen knives Buy a real Sabatier knife online at our cutlery site in Thiers. All our knives made in France in Thiers in Auvergne Rhône-Alpes. Make no mistake: only the "K" followed by the name Sabatier can guarantee that these wholesale kitchen knives come from the direct descendants of Philippe SABATIER, knife manufacturer in BELLEVUE – THIERS at the beginning of the 19th century and who is at the origin of the success of the brand. The 8th generation still manufactures forged knives K SABATIER by SABATIER AINE & PERRIER in Thiers (France).