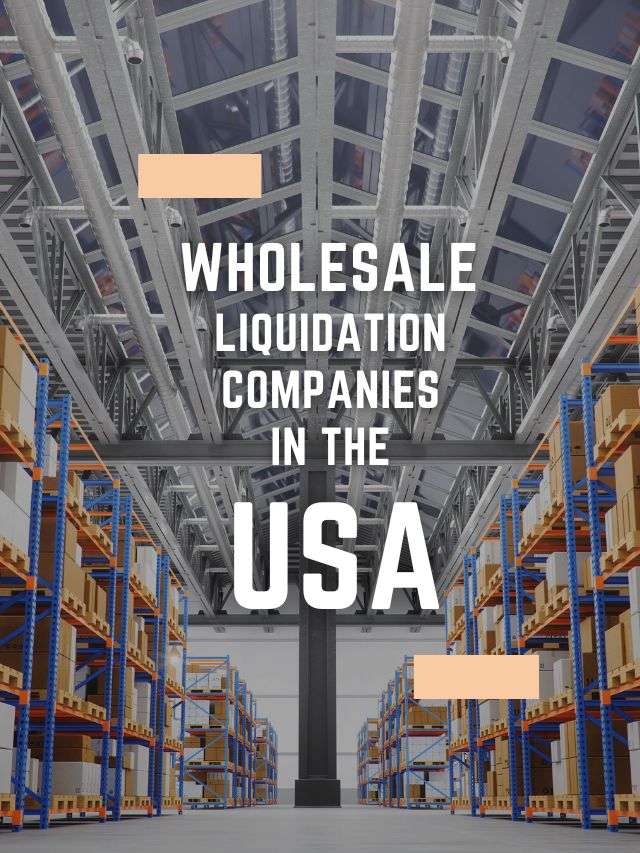 Wholesale liquidators have been helpful in making up for the losses incurred by failing businesses. These wholesale organizations' main goal is to purchase retail establishments' overstocks, shelf pulls, customer returns, and salvaged goods in order to liquidate the inventory at lower prices. They are a fantastic resource for buying branded goods at steep discounts for small-to-large businesses, flea markets, and neighborhood merchants.
These businesses should be investigated if you own a small business because they provide high-quality goods at discounted costs without the requirement of a resale certificate. It is a very practical way to buy goods that will result in larger profits from the sale. Unfortunately, it can be challenging to choose the best liquidation business. Finding the most reliable and legitimate wholesale liquidation company involves extensive investigation.
Best Wholesale Liquidators in the USA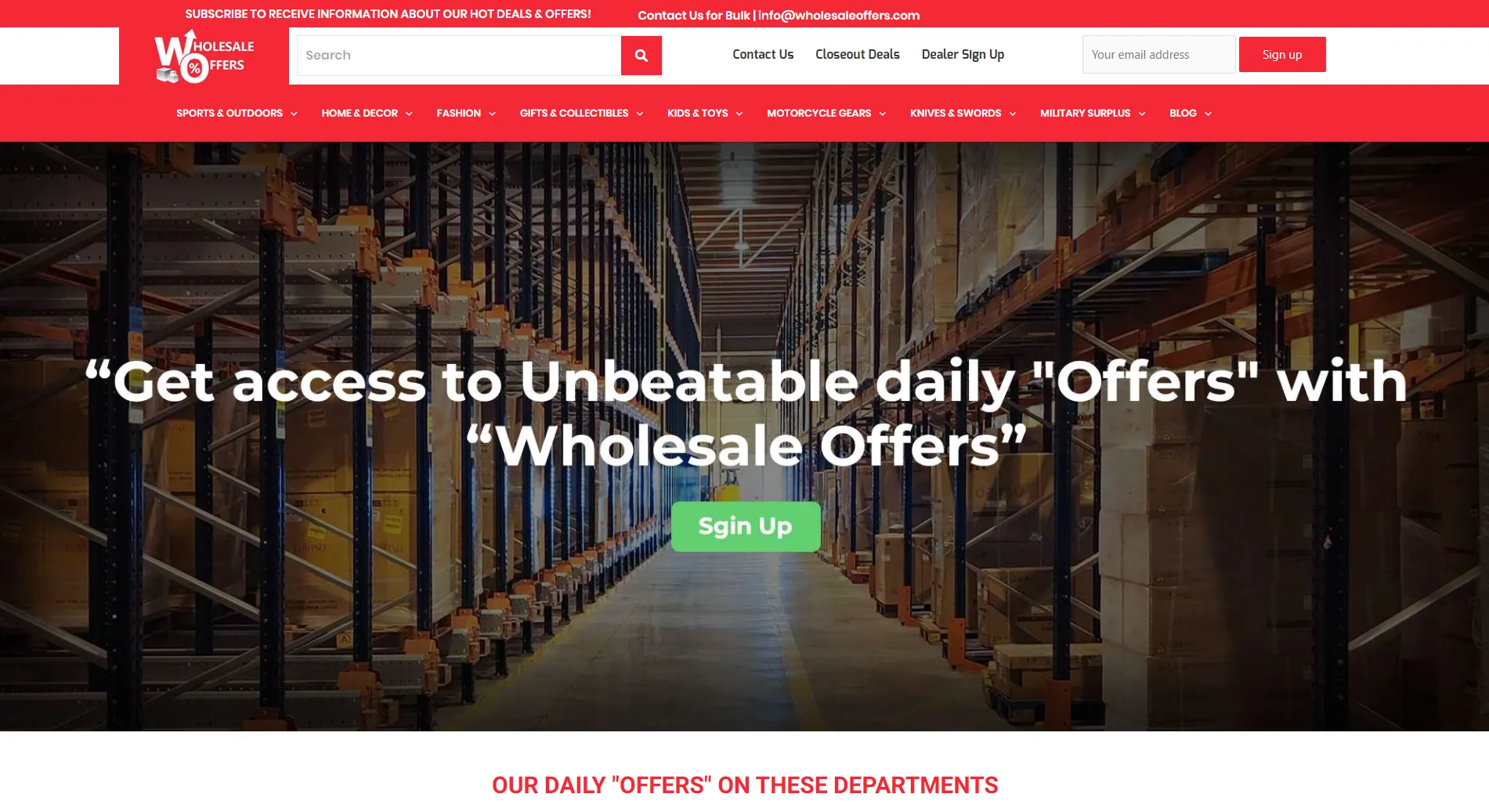 Top Wholesale Suppliers Products / Categories Bulk Offers!
"Get access to unbeatable daily offers with "Wholesale Offers". Our platform offers the best value for money by connecting you with over 1000's trusted importers in the U.S. With a focus on overstock and quantity buys, you can enjoy exclusive discounts and savings on a wide range of products. No need to go from store to store or spend countless hours searching online – we bring all the best deals to you in one convenient place. Sign up now and start experiencing the power of bulk buying and unbeatable savings!"

One of the most dependable wholesale businesses in the US is QuickLotz. Quicklotz's appeal to small businesses and shops may be attributed to both its vast assortment of distinctive products and its top-notch customer service. They are able to offer the highest-quality goods at the most competitive prices thanks to their exclusive connections with a variety of stores.
The distinctive feature of Quicklotz is that they don't hold any auctions; instead, they sell items at set prices. Amazon truckloads, cartons, cases, and pallets are available for purchase here. Delivery is free for purchases containing fewer items (within the United States). However, a flat delivery charge may be applied for the final payment for large orders. Boxes can be obtained at the nearby warehouse as well. You have the chance to personally check the products' quality with this choice.

Bulq is a wholesale organization that specializes in liquidations and works closely with the best suppliers and retailers in the country. Online lists and updates of the fresh liquidation pallets and stockpiles are available (three times a day). A 48-hour auction is used to sell some wholesale liquidation pallets, while a set-price auction is used to sell others. Also, a crew from Enterprise constructs customized truckloads for buyers that purchase in bulk.
Anywhere in the contiguous United States that Bulq ships to. Unfortunately, there is a delivery fee for each case. The dimensions, weight, and distance of the ultimate delivery address are taken into account when determining the freight shipment cost for pallets.
You can view the clearance lot and the available pallets without creating an account on the website. You must create a Bulq account, though, if you wish to make a purchase. Returns and exchanges are not permitted here, although the team will look into the claim if there is a difference of more than 2% between the item ordered and what was delivered.

This wholesale liquidation company runs online auctions and offers clearance lots by the truckload, pallet, or box anywhere in the United States. You can pick from a variety of categories, such as clothing, electronics, computers, home goods, vehicles, and industrial equipment. Liquidation offers a wide range of products for sale, including brand-new pallets as well as used, salvaged, and refurbished commodities.
One of the greatest wholesale liquidators, it regularly adds new auctions. Most of their auctions start at a $100 starting bid with no reserve. Some wholesale liquidation pallets provide a "Buy Now" option that enables you to make a direct purchase instead of participating in the auction. Wire transfers are required for transactions over $5000 and for transactions coming from outside the United States.
To place a bid, sign up as a buyer on the website. Use keywords or advanced search to browse various auctions. Also, you can add "out of stock items" to your wish list, which will alert you when the desired items become available on the Internet. This allows you to choose between using Liquidation.com's shipping service or making your own arrangements for shipping.

One of the greatest wholesale liquidator businesses in the US, B-Stock provides each customer with a variety of items and advantages. The website for this business is the most user-friendly, allowing you to easily choose liquidation pallets, finish the transaction, and track your order. Your needs as a customer are given the full attention of the customer service team. This organization offers products from Home Depot, Amazon, Target, Nordstrom, Walmart, Whirlpool, and other brands through a huge network of online wholesale liquidation.
It stands out from other liquidators because it never steals inventory. Customers buy products directly from the shop, and revenues from each sale are given to B-Stock. The procedure is streamlined by this technique since it creates a direct link between the customer and vendor. At the moment, B-Stock offers three primary purchasing options: supply, auctions, and private markets. This enables the customer to select the most cost-effective method of purchasing items.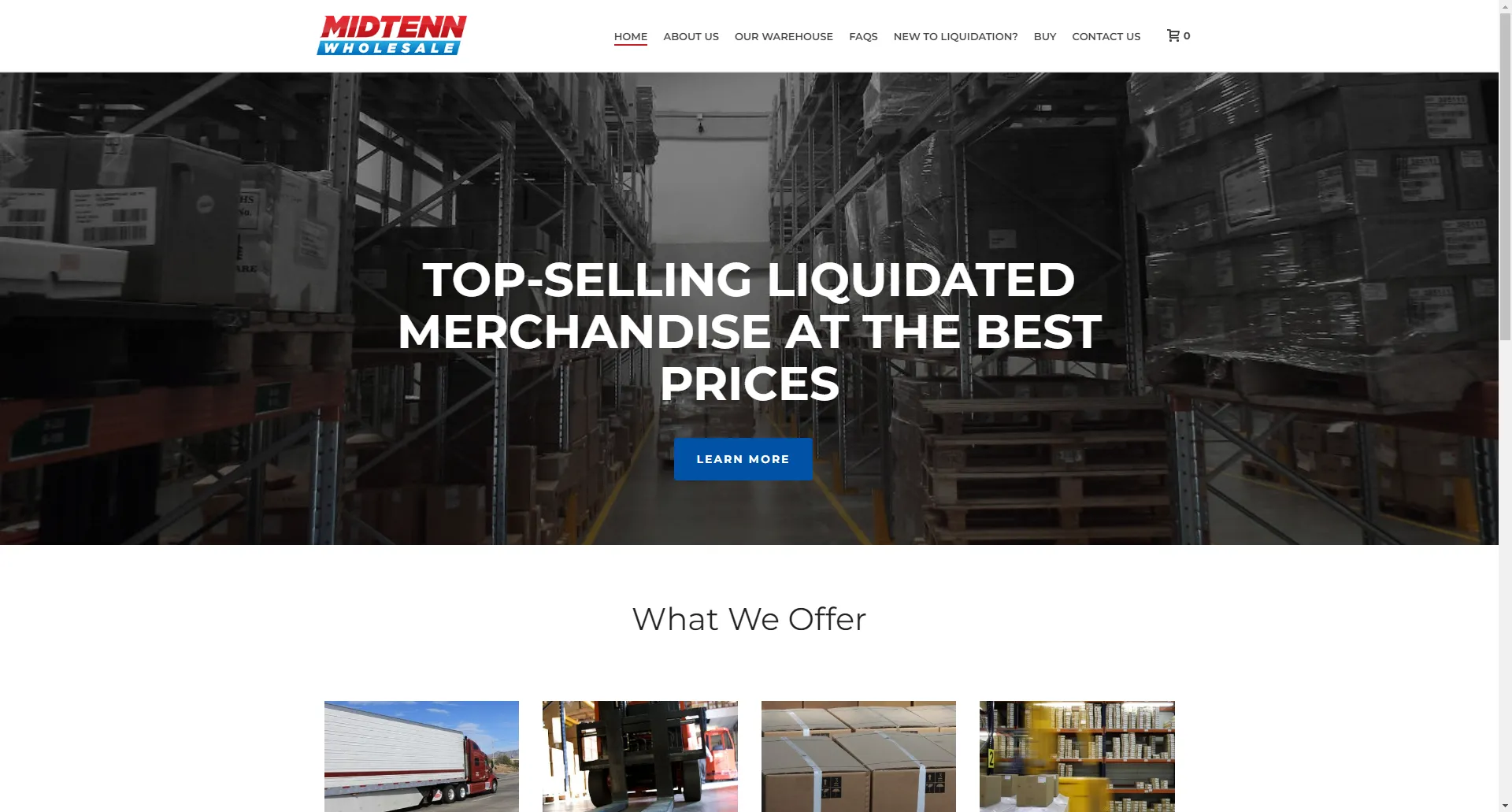 One of the best-selling wholesale liquidators in the nation is Mid Tenn Wholesale. This business provides top-notch goods at the lowest costs in a variety of sizes, from tiny lots and pallets of wholesale liquidation merchandise to truckloads. You can purchase things from a variety of categories, including sports equipment, clothing, furniture, electronics, houseware, and more.
The primary objective of this business is customer service. According to your specifications, they locate products and guarantee 100% manifest accuracy with a complete return policy. For this reason, they have a special email list system where you may get in touch with the seller, give them your list of needed things, and only pay for those items. The best pricing range for all buyers is likewise provided by this discreet technique.
Reverse logistics is the term used to describe this approach in the wholesale liquidation industry. The merchant may offer each customer a distinctive discount thanks to this method while still maintaining a high level of privacy. It is one of the best techniques to safeguard the quality of the offered products' brands.

As the name implies, Merchandize Liquidators serve all major online marketplaces, such as eBay and Amazon, as well as certain smaller brick-and-mortar shops. All buyers' needs are met by the wholesale liquidation pallets at a reasonable price. The majority of the inventory is made up of overstocks, salvage, and refurbished items. This organization has dominated the wholesale liquidation market by working directly with some of the well-known stores and huge corporations.
A wide variety of product categories, such as apparel, electronics, home goods, furniture, appliances, general commodities, and more, are available here. This organization offers packages of all sizes, which is ideal for shops, whether you want a truckload, pallet, box, or individual items.

Amlinc has been in the industry for more than 25 years and is also known as American Merchandise Liquidators. Truckloads, lots, cartons, and wholesale liquidation pallets of overstock, closeouts, and customer returns are all things they specialize in selling. Their selection spans many different categories and is both affordable and real. As a result, it is advantageous for both small marketers and resellers as well as individual consumers.
In addition, Amlinc offers financing to the purchasers. Filling out a form on the internet will reveal your credit score, and the business will then offer an appropriate financing solution based on this information to assist the buyer to run their business without any problem.
You cannot make an online purchase with this wholesale liquidation, which is one of its downsides. To obtain your liquidation pallet, go to the nearby warehouse or corporate office. But compared to the majority of liquidation companies, which have a simple online approach, this is a significant drawback. But, one advantage of making an offline purchase is that you may examine the product's quality before paying for it.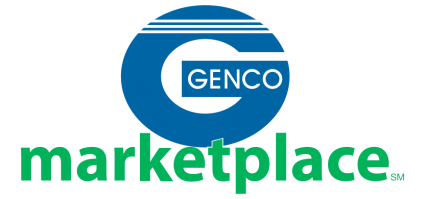 Genco Marketplace is listed next among the top wholesale businesses in the US. It belongs to the FedEx Supply Chain as a subsidiary. You can buy a variety of liquidation pallets from top liquidators, flea market vendors, eBay sellers, and discount stores, including customer returns, reconditioned goods, closeouts, and many more products.
The things available at this wholesale liquidation include clothing, electronics, laptops, office supplies, sports equipment, and more. The fact that this business doesn't sell its merchandise online is its lone flaw. To buy liquidation pallets or boxes, get in touch with the customer service or sales agent. This wholesaler's corporate headquarters are in Las Vegas, Nevada.

Another liquidator with a Los Angeles, California, location is Viatrading. The products are obtained from client returns and wholesale overstocks. Before reselling the things at a discount, the company verifies that they are all in good shape. Via trading is a National Flea Market Association-registered vendor (NFMA). This wholesale firm serves everyone from individuals and small business owners to flea market vendors. There is no minimum purchase requirement for purchasing things.
The nicest thing about Viatrading is that they give you a valid invoice with a breakdown of your payments and calculations of your savings and profit. This business has effectively operated the liquidation market for over 15 years with more than 40,000 devoted consumers thanks to its transparency and customer assistance. This business also offers no membership fees, affordable delivery, and a nearby pickup location.
#11. 888Lots
888 Tons offers liquidation wholesales at set pricing on more than 100,000 brand-new items divided among 30 different categories (although the buyers can negotiate with the sales representatives to get the best deal). To purchase pallets for sale, register and complete the client application form. Except for the limits on credit card payments, there is no minimum order requirement or upper spending limit as long as you purchase the entire quantity of any SKU.
Every pallet that is for sale has a comprehensive manifest that lists each product's image, condition, description, reviews, Amazon sales rank, and expected profit. This wholesale liquidation company primarily sells brand-new products. They also offer custody records that indicate the location of the liquidation.
The business offers a flat $12 delivery fee per case whether you are buying a pallet or a special lot. The shipping cost for specific items is determined by the item's size and weight. Also, you can plan your shipping.
#12. National Wholesale Liquidators
One of the most respected merchants on the list with more than 30 years of industry experience is National Wholesale Liquidators. This business is well renowned for giving its customers the finest possible shopping experience by selling premium brands and high-quality goods at rock-bottom costs. It serves as a one-stop store for products with steep discounts. The fact that new stock is available in the superstore every single day is what distinguishes this website.
This liquidation wholesale offers a variety of categories to choose from, including clothing, electronics, tools, consumables, health and beauty products, and home necessities. Despite shipping all around the country, their area of expertise is on local delivery in and around Brooklyn. For orders, they provide free two-hour delivery to over 20 Brooklyn ZIP codes.
#13. BlueLots Liquidation
With some of the well-known merchants, brands, and manufacturers in the United States, Bluelots Liquidation offers a large network. This wholesale liquidation company only sells 100 percent authentic goods. Each seller complies with a contract that guarantees the inventory is genuine and does not violate anyone else's copyrights or intellectual property.
On the website, browsing the clearance lots is simple. You must register and create an account, though, if you want to examine the entire inventory, look at the product information, or participate in the auction. Nonetheless, you might come across a few boxes or things with a "Buy Now" feature as well. The majority of the liquidation pallets/boxes are sold by proxy bidding auction.
In terms of shipping, BlueLots stands apart from the other wholesale businesses. They work with a number of carriers, including the most reputable ones like UPS, FedEx, and USPS. Normally, the shipping cost is determined by the size, weight, and location of the delivery address. Every package comes with a certification of a valid signature, making the transaction safe and secure. You are unable to organize
#14. Direct liquidation
Another online auction-based liquidation that accepts merchandise from over 100 different categories is Direct Liquidation. The largest retailers and manufacturers in the USA sell their overstock, shelf pulls, and end-of-life products to this wholesale liquidation organization, which buys their inventory. Together with managing and housing the inventory, they restore some of the items to match the standard set by the manufacturer.
It's quite simple to buy individual products and pallets of liquidation goods here. All you have to do is submit your bid, which is often the most you are willing to spend on the goods or pallet. The automated algorithm chooses the lowest price within the set range after the bid is entered. Your purchase is more reasonable as a result. There are some premium items with "Buy Now" pricing that avoids the bidding process.
Simply register for a free user account on the website and place bids on the products you want to buy. Utilize various categories and search terms to find the products. The best thing about this website is how well they describe each item, including its condition, quantity, UPCs, model number, and suggested retail price.
The advantage of purchasing from this company's liquidation pallets is that every item, whether brand-new or refurbished, comes with a 90-day warranty. Although there is no return policy, the business can still accept returns if there is a significant discrepancy in the product's quality or condition. The liquidator often handles the shipping.
#15. Continental Wholesale
In the liquidation market, Continental Wholesale is getting a lot of attention. When using a liquidation site for the first time, their user-friendly interface makes it incredibly simple to utilize. The website's sections, which include toys, sports, rugs, hardware, groceries, and more, are all very neatly organized. The fact that it offers a variety of packaging, such as tiny lots, liquidated pallets, boxes, and even half- and full-truckloads, is hence its strongest feature.
When you visit the website, you'll notice that it resembles an eBay listing where you can quickly browse the list and locate specific products. All products include a thorough description of their state, quality, and intended use, making this one of the most reliable sources.
#16. Bulldog Liquidators
The fact that everything at Bulldog Liquidators is offered at 40–80% off the retail price really stands out to me. Also, they maintain fresh inventory each day, making this location a haven for high-end goods. Customer satisfaction is a top priority for this wholesale liquidation organization. As a result, they guarantee that every customer obtains the highest caliber goods.
The website is extremely organized and provides a wealth of details about the business, its history, the products, and the delivery procedure. An extensive variety of categories may be found here, including those for furniture, electronics, computers, TVs, office supplies, toys, apparel, cosmetics, and sports & exercise equipment.
Overstocks, surplus, and customer returns from some of the best shops and industry titans make up the majority of the inventory. To ensure that they are of high quality, all of the items undergo several inspections and tests. Following the quality check, the products are marked down significantly in accordance with their brand value and demand.