Description
Tomioka Giyu Collectible Demon Slayer Replica Hashira Wholesale Blue Katana Sword Black Version. You must first establish your merit before being accepted as one. The highest-ranking demon slayers. Without the aid of a trustworthy Nichiren, that level of training and dedication would be impossible. The demon slayer's blade or weapon is specifically designed to kill demons. This imitation katana was created to closely resemble the modern version of the wholesale sword that Wholesale Offers owns. Of the nine Hashira in the series, this one is a particularly potent water-breathing expert.
The blade has a factory edge, is made of high-carbon steel, and is finished in black and silver. The Kanji for Destroy Demons is etched onto the side of the blade. A black faux ray skin handle is painstakingly wrapped in black cotton in the manner of ancient Japanese craftsmen. The steel handguard has a red and black finish with a hexagonal shape. A shining hard black scabbard is also included with this gorgeous collectible wholesale katana sword to protect your weapon when you're not slaying demons. 38 inches in total length, and 26.5 inches in the blade.
The Tomioka Collectible Demon Slayer Replica Wholesale Blue Katana Sword is a must-have for any fan of the popular anime series Demon Slayer. This sword is a high-quality replica of the sword wielded. The character, Tomioka, is crafted from durable materials that are designed to withstand heavy use. The sword's distinctive blue color and intricate design make it a standout piece in any collection. In addition to the Tomioka sword, there are many other related categories of anime swords and weaponry available for wholesale purchase. These include swords from popular series such as Naruto, Bleach, and One Piece, among others. Whether you are a collector or retailer, many options are available to suit your needs.
Wholesale offers are available on thousands of products, covering hundreds of categories, from the top importers in North America. Whether you are looking for a specific type of sword or simply looking to add to your collection, there are many great deals available. With daily offers on thousands of products, you can save big on your purchases and get the best deals on the products you need. Overall, the Tomioka Collectible Demon Slayer Replica Wholesale Blue Katana Sword is a great addition to any collection or retail store. With its high-quality materials and intricate design, this sword is perfect for collectors, enthusiasts, and cosplayers alike. And with wholesale offers available on thousands of products from the top importers in North America, you can get the best deals on the products you need to build your collection.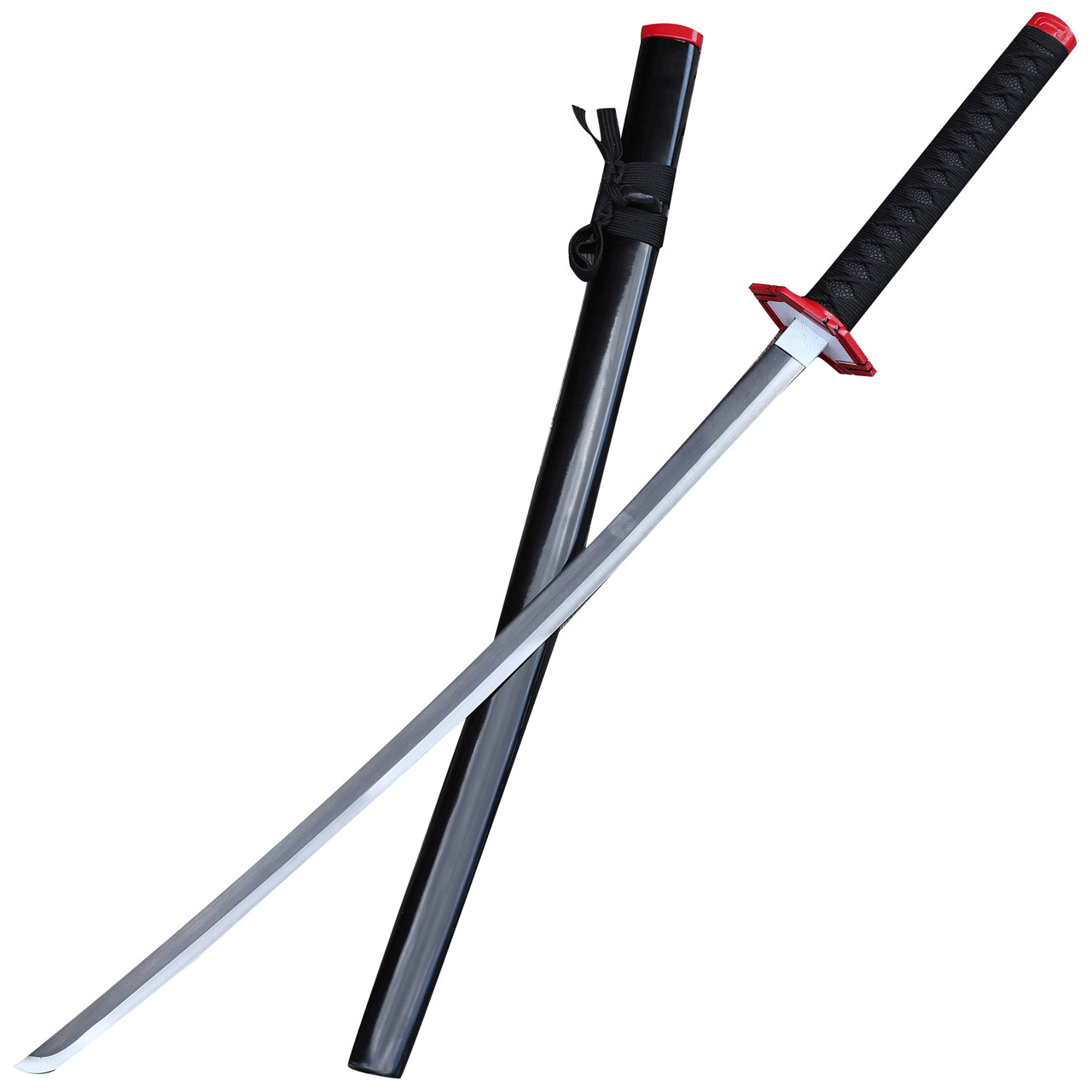 Tomioka Collectible Demon Slayer Replica Wholesale Blue Katana Sword
Wholesale offer is offering a lot of variety of Swords, and here are some of our related to swords.
You can Signup with us if you want any product category.
Below here, some of our related swords categories.
Our Service
Deeply Discounted Wholesale Offers. Over 10,000 wholesale offers on New Arrivals, Daily Deals, Overstock, Closeouts, and Qty buys. Great Seller Support, Fast Shipping, No Minimum, and Free Drop Shipping with a web store plan. 100 categories include Housewares, Home Decor, Gift & Collectibles, Fashion and Apparel, Motor-Sports Gear, Sports & Outdoors, Travel & Recreational, Seasonal, Toys & Games, and much more. We can only sell to businesses and individuals buying resale products. You have to open a Wholesale Account to view pricing and place orders. Please take a minute to signup for your Wholesale Offers account.
"Get access to unbeatable daily deals and bulk offers with "Wholesale Offers". Our platform offers the best value for money by connecting you with over 800 trusted importers in the U.S. With a focus on overstock and quantity buys, you can enjoy exclusive discounts and savings on a wide range of products. No need to go from store to store or spend countless hours searching online – we bring all the best deals to you in one convenient place. Sign up now and start experiencing the power of bulk buying and unbeatable savings!"