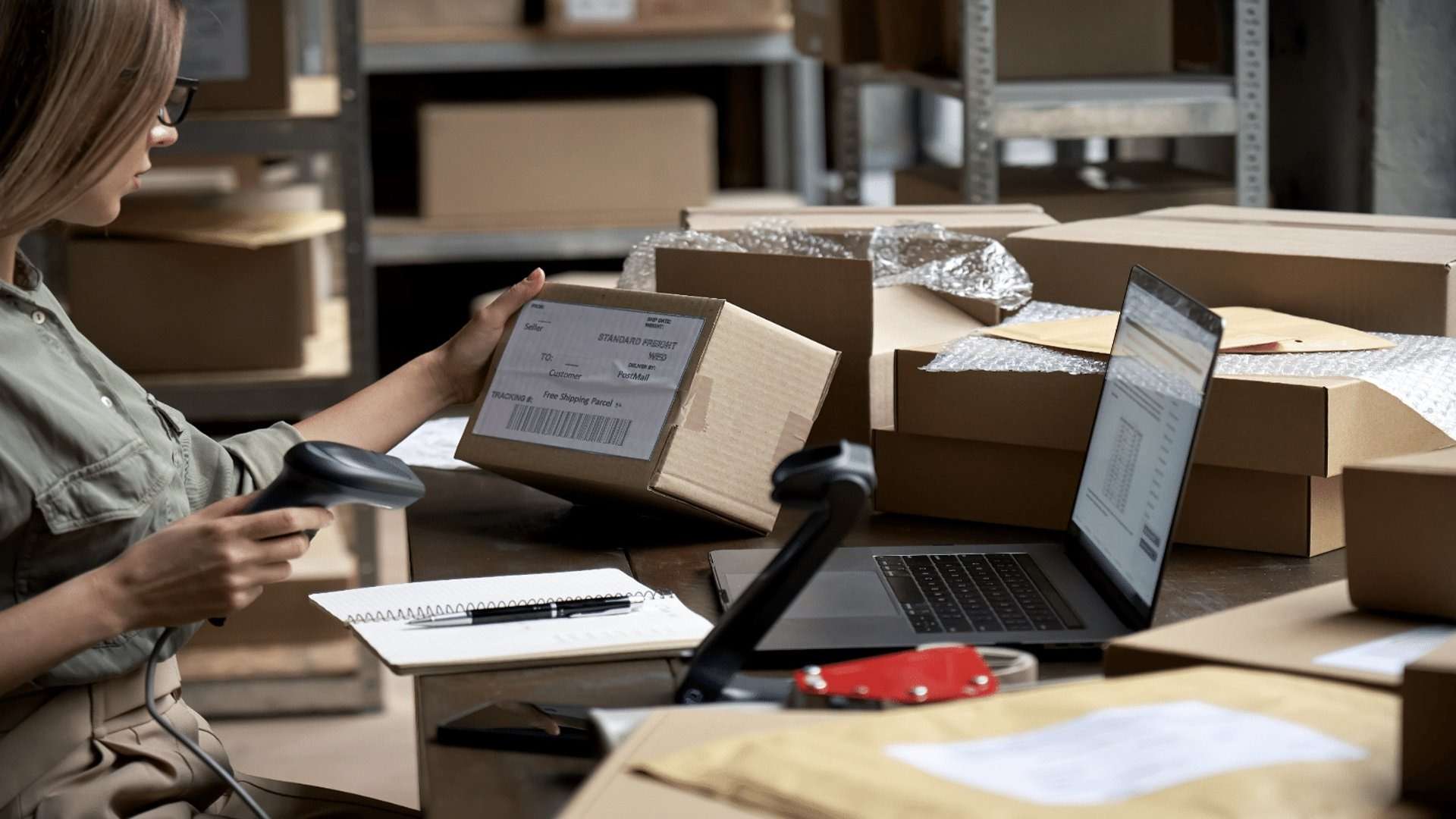 With the dropshipping business model, retailers outsource the warehousing and shipment of their products to suppliers, who then deliver them to the final consumer. Unlike typical merchants, dropshippers only pay for the product when a consumer places their initial order and do not maintain physical inventories. But how can you track a dropshipping vendor who satisfies your needs? Our advice should be useful.
In this guide to dropshipping suppliers you'll learn:
What is dropshipping?
Dropshipping allows retailers to sell goods without having to invest the significant amounts of operational capital needed to purchase, stock, and ship bulk goods. This can be quite helpful for fledgling businesses or those testing out a new product before investing the money to buy a lot of inventory.
Read our explanation of dropshipping's advantages and disadvantages for a more detailed understanding.
How to find a dropshipping supplier
Launching a successful dropshipping business anywhere, including the USA, requires finding reliable dropship suppliers. To find out how to pick the best one, continue reading.
Read the reviews.
See what people are saying about the supplier's products and customer service if they have customer reviews available. When you offer those things yourself, this will provide information about how customers will judge your own quality.
Review policies.
You must comprehend how suppliers handle issues like damaged goods, lost packages, returns, and more because these practices will be successfully passed down to your customers. Contact the supplier directly if the policies aren't listed on the website.
Try the products yourself.
If there's something you're considering selling, place your own order to check the product's quality and shipping time. You can create a precise estimate of how the consumer will evaluate the quality of service based on these findings, for better or worse.
Understand the fees.
Dropshipping frequently entails unstated charges and expenses. To understand how these will collectively affect your overhead, you'll need a solid understanding of the various shipping rates, monthly subscription fees, stocking fees, and more.
Look for automation.
As your company grows, it could become impractical to manually manage inventory levels, place orders, and follow shipments. To automate these operations and free you up to concentrate on expanding your revenue streams, the ideal dropship supplier would have connectors with your e-commerce platform.
10 of the best dropship suppliers in the USA
You may locate excellent suppliers to work with your company through a variety of services and marketplaces. Discover some of the top dropshipping vendors by reading on.
1. Wholesale Offers
Top Wholesale Suppliers Products / Categories Bulk Offers!
"Get access to unbeatable daily offers with "Wholesale Offers". Our platform offers the best value for money by connecting you with over 1000's trusted importers in the U.S. With a focus on overstock and quantity buys, you can enjoy exclusive discounts and savings on a wide range of products. No need to go from store to store or spend countless hours searching online – we bring all the best deals to you in one convenient place. Sign up now and start experiencing the power of bulk buying and unbeatable savings!"
2. SaleHoo
A wholesale and dropshipping directory is SaleHoo. SaleHoo, a New Zealand-based company, offers one of the biggest global directories of buyers and suppliers.
Pros
An excellent technique for customers to locate all kinds of international suppliers for both dropshipping and conventional wholesale.
A yearly subscription of $67 is also relatively affordable when compared to the alternatives.
Cons
As opposed to other websites like AliExpress, SaleHoo does not accept retail orders. This procedure is more formal and necessitates speaking with suppliers directly. As a result, you will need to establish contacts and open lines of communication with other companies.
Conclusion
SaleHoo has a sizable global supplier network and charges competitive prices for its services. But, it's more difficult to get started and test new items because of the formalities and direct contact with suppliers. Thus, for dropshippers who have some experience with a specific sector or product, this might be a preferable choice.
3. Worldwide Brands
A directory of authentic wholesalers, importers, and dropshippers is available from Worldwide Brands. The business is situated in Florida and has been screening suppliers for more than 20 years.
Pros
Finding vetted vendors is made easier by Global Brands.
offers training materials for managing online enterprises and choosing the best suppliers.
Its Florida presence may enable better in-person customer care for US-based vendors.
Cons
You'll still need to establish your own contacts with suppliers and establish your own payment terms with them since Global Brands is primarily a directory. It's also more difficult to test out the service to see if it's a suitable fit because it charges a $299 one-time lifetime subscription price.
Conclusion
The staff at Global Brands, who are situated in the US, can assist you in locating the ideal dropship supplier for your company and have access to a vetted list of high-quality vendors. Yet, the initial investment is substantial, and you will still need to cultivate your own professional networks.
4. Megagoods
Consumer gadgets are distributed through Megagoods. The California-based startup, unlike other services, owns and stores its own inventory, enabling quick distribution within the US.
Pros
As the warehouse and fulfillment processes are fully domestic, this is great for dropshippers selling electronics to US-based clients.
The duration of an international shipment is not a concern.
reasonably priced at just $14.99 a month.
Cons
Megagoods' product selection is more constrained than those of the bigger wholesale marketplaces and directories because of its emphasis on consumer electronics.
ConclusionMegagoods is excellent for electronic dropshipping from the US. Its product selection is more constrained though, and as Megagoods isn't yet integrated with any e-commerce platforms, you'll need to create a fulfillment strategy from scratch.
5. Doba
Doba offers a user-friendly platform for finding dropship providers, placing orders, monitoring the progress of orders, and managing inventory. For brands planning to offer their own customer service, the company's US location and live customer assistance may be helpful.
Pros
Manages all the operations and orders to offer a complete solution.
Makes it simple to start selling things because it integrates effectively with e-commerce platforms and marketplaces.
Cons
Directly contacting vendors to establish a working relationship might be challenging. This might cause a number of challenges for big companies that could have specific requirements for their suppliers. Service packages can be quite pricey as well, costing between $29 and $249 per month.
Conclusion
Doba offers a platform that handles the sourcing, fulfillment, and integration requirements, enabling dropshippers of all degrees of experience to get going right away. Unfortunately, it prevents you from communicating directly with the vendors, and the higher-tier plans can be extremely pricey.
6. Wholesale Central
A wholesale and dropshipping supplier directory is called Wholesale Central. It is based in the US and has more than 25 years of experience connecting global suppliers and buyers.
Pros
Has suppliers from different countries.
The platform is incredibly simple to explore and navigate.
Customers can utilize it for free.
Cons
While Wholesale Central is largely an internet listing, any interactions, correspondences, or transactions must be made with the supplier directly. Finding the ideal dropshipping partner will require a little more research because the majority of its suppliers sell traditional bulk wholesale rather than dropship.
Conclusion
A reliable database of global wholesale vendors is maintained by Wholesale Central. It is free for customers and simple to use. Finding suppliers who enable dropshipping can be a little more challenging, therefore any partnerships and procedures must be established directly with them.
7. Wholesale2B
Customers may do product research, incorporate products into their e-commerce platform, and handle the purchasing and shipping procedures with Wholesale2B's end-to-end dropshipping solution. US-based company Wholesale2B is working to automate dropshipping so that suppliers and other logistics providers can be contacted as little as possible.
Pros
Simple, automatic approach to start dropshipping a variety of goods from global suppliers.
Visit the service for nothing.
has a large number of connections to e-commerce and online markets.
Cons
While surfing Wholesale2B is free, purchasing any services requires a separate monthly subscription. For instance, you will pay separately for each platform if you wish to dropship on a number of them. Additionally, it only offers restricted customer assistance options that are accessible during work hours.
Conclusion
The automated dropshipping infrastructure that Wholesale2B offers makes it simple and affordable to start selling on the majority of e-commerce sites. But if you sell on numerous platforms or use its other services, like web analytics, it charges various subscription fees for various services, which can mount up quickly.
8. Sunrise Wholesale
Sunrise Wholesale is a drop shipping company that provides customers in the US and Canada with 15,000 to 30,000 products in a variety of categories. The Los Angeles-based business has a 20-year history and multiple e-commerce platform connections.
Pros
Simple to send to consumers in the US and Canada. Unlike most international suppliers, it manages its inventory such that it can ship within a week.
integrates with e-commerce platforms to simplify the process of selling goods.
Cons
Sunrise Wholesale has a relatively small product selection compared to other dropshipping businesses, ranging between 15,000 and 30,000 items because it handles the majority of the inventory directly. Moreover, a $49 subscription fee per month is needed.
Conclusion
Sunrise Wholesale is a fantastic option for dropshippers looking for a quick way to deliver goods to customers in the US and Canada. Nevertheless, the selection of products is limited, and shipments outside of these two nations are not permitted.
9. Inventory Source
Users may place orders, track inventory, and sync products from different supplier networks using Inventory Source's dropshipping automation platform. Inventory Source, a US-based company, specializes in providing a configurable platform for controlling the dropshipping process from beginning to end.
Pros
Create and manage your own suppliers in addition to connecting to the company's network of suppliers.
You are not limited to its well-prepared listings.
Over time, increase operations without switching to a different software vendor.
Cons
Despite having a sizable supplier and product list, Inventory Source charges extra for each supplier sellers choose.
Conclusion
Inventory Source offers adaptable dropshipping automation software that may connect to their vast supplier network and control the entire process. Nevertheless, their invoicing structure makes it challenging for users to purchase from several vendors, which can be burdensome if you run multiple brands or a general-purpose business.
10. National Dropshippers
Nationwide Dropshippers is a straightforward company that collaborates with producers and distributors all around the US to drop ship their goods. The New Hampshire-based company provides quick delivery and adaptable membership options.
Pros
Uses local vendors to provide quick shipping within the US.
Before signing up, sellers can look through their catalog.
boasts affordable, flexible membership plans that may be customized to suit operational requirements.
Cons
Only a few thousand products are available to sell through National Dropshippers. However, compared to other dropshipping providers, it only offers a limited capacity to export certain groupings of products to your e-commerce platforms, making continuing maintenance a little more labor-intensive.
Conclusion
By collaborating with a network of domestic vendors, National Dropshippers offers some of the US's quickest delivery. Yet, they have relatively few products to choose from, little automation, and few platform integrations.
Integrate your dropshipping supplier with your custom e-commerce site
Building a successful online store requires finding the proper supplier. To ensure scalability as operations grow, you'll also want to make sure they tightly integrate with your e-commerce platform. For a quick, flawless operation, Adobe Commerce integrates with a number of important dropshipping vendors.
Frequently asked dropshipping supplier questions
Where do I find suppliers for dropshipping?
By conducting some research, you may identify dropship suppliers in the US and overseas. Online, there is a tonne of information comparing the advantages and disadvantages of the various suppliers. Names like SaleHoo, Megagoods, and Doba, for instance, are included in our list of the top 10 dropshipping suppliers.
How do I contact a dropship supplier?
Similar to contacting any other company in the retail supply chain, contacting a dropship supplier is rather straightforward. The most established dropshipping businesses have sophisticated websites that make it simple to register for an account and subscribe to their services. The majority also provide telephone contact numbers for their specific customer care and sales channels.
What is a dropshipping supplier?
A dropshipping supplier is a third-party company that ships goods to clients on behalf of a retailer without getting involved in the sale. When a retailer pays for a product and after a customer places an order at the retailer's online site, the dropshipping supplier concentrates on stocking and shipping the goods.