Description
Retractable Double-Sided Wholesale Baton Collapsible Bo Staff for Self-Defense. Yet, the dual-sided telescoping baton is made of more than just metal. Its diamond-patterned rubberized grip provides you with comfort and an unshakable hold. This baton can be collapsed, so it won't escape your grasp. The retractable baton unfolds from its 16″ compressed condition to a full 41 inches thanks to its friction-lock construction. The expandable staff's extensions open with a single swift circular swing and remain in position as you swing and strike. When the points of the baton staff are pushed head-on into a hard surface, the friction is broken and the shafts can lock into place, containing the baton staff's devastating potential. Having collapsed the telescopic Wholesale baton bo staff, They can be kept in the belt-looped nylon holster.
Features:
Steel Structure – Durable Training Design!
Rubber Diamond-Pattern Handle: Maintain a firm hold throughout challenging activities!
the hue black
Metal Caps for Additional Bite on the Ends
One-of-a-kind extendable design that opens up from both ends to become a reliable training staff!
Specifications:
Length (16 when collapsed)"
Opening length: 41″
1 1/2″ in diameter, with a 1/4″ tip
A nylon Sheath with Belt Loop is included.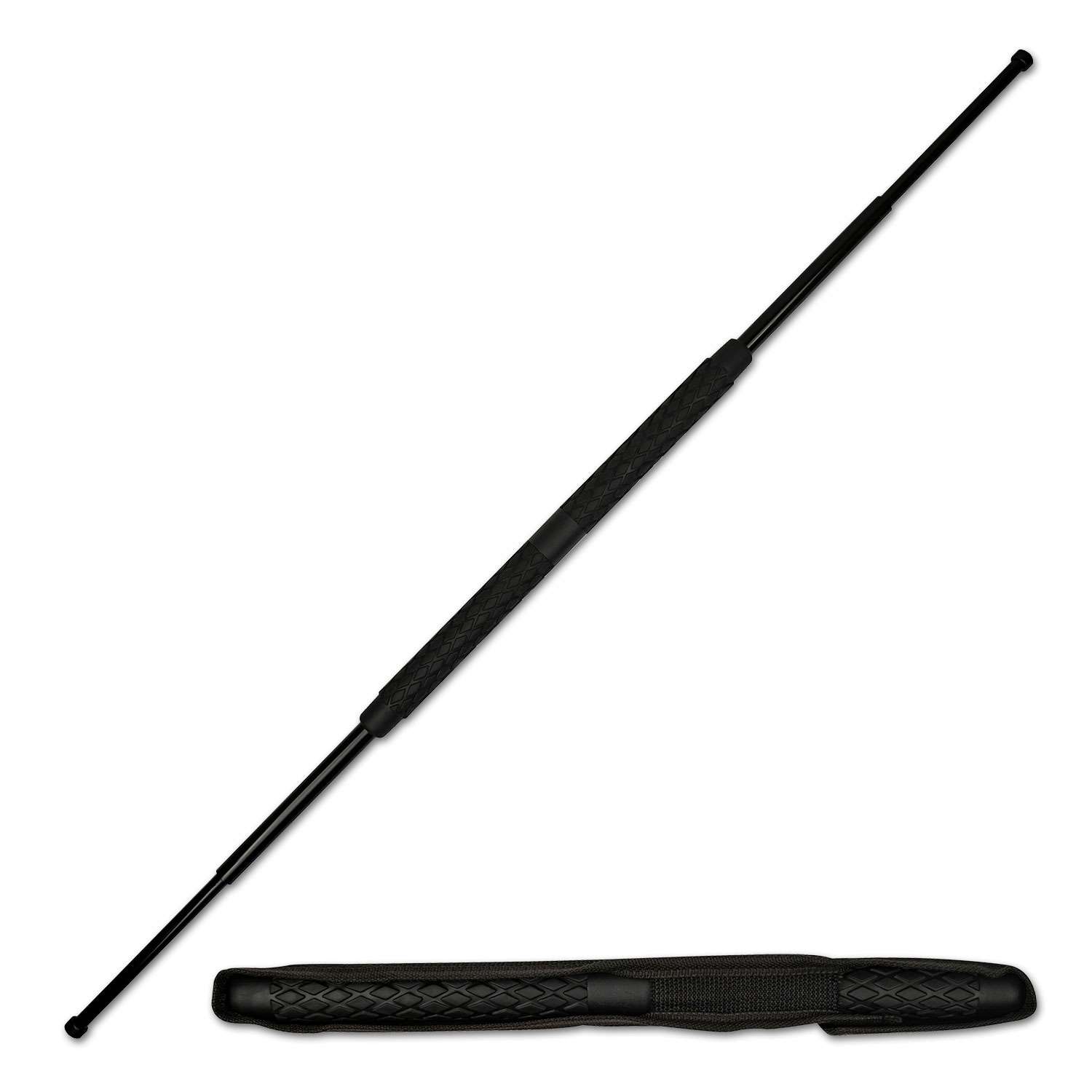 Self Defense Double Sided Wholesale Baton Collapsible Bo Staff
Wholesale offer is offering a lot of variety of Self-Defense, Security, and here are some of our products related to Security.
You can Signup with us if you want any product category.
Below here, some of our related self-defense, Security products categories.
Our Service
Deeply Discounted Wholesale Offers. Over 10,000 wholesale offers on New Arrivals, Daily Deals, Overstock, Closeouts, and Qty buys. Great Seller Support, Fast Shipping, No Minimum, and Free Drop Shipping with a web store plan. 100 categories include Housewares, Home Decor, Gift & Collectibles, Fashion and Apparel, Motor-Sports Gear, Sports & Outdoors, Travel & Recreational, Seasonal, Toys & Games, and much more. We can only sell to businesses and individuals buying resale products. You have to open a Wholesale Account to view pricing and place orders. Please take a minute to signup for your Wholesale Offers account.
"Get access to unbeatable daily deals and bulk offers with "Wholesale Offers". Our platform offers the best value for money by connecting you with over 800 trusted importers in the U.S. With a focus on overstock and quantity buys, you can enjoy exclusive discounts and savings on a wide range of products. No need to go from store to store or spend countless hours searching online – we bring all the best deals to you in one convenient place. Sign up now and start experiencing the power of bulk buying and unbeatable savings!"