Description
2.4-ounce Caper has a rust- and corrosion-resistant, 2-1/2″ Hollow Ground 440 Stainless Steel blade. The popular Rosewood material used in the stainless-steel full tang grip is bolstered with nickel silver. This wholesale knife is ideal for hunting birds and other small animals because of the handle's curve and the top of the blade's jimping, which provide a firm hold. A brown leather sheath for belt carrying is also included with this fixed-blade everyday carry knife from Wholesale Hunting Knives.
Specification
Handle Material: Rosewood
Blade Steel: Hollow Ground 440HC Stainless Steel
Polished Nickel Silver Bolsters
Blade Length: 6.4cm (2 1/2″)
Overall Length: 17.1cm (6 3/4″)
Weight: 68g (2.4oz)
Brown Leather Sheath
Made in USA
New in Box
Rosewood fixed-blade hunting knives are a popular choice among hunting enthusiasts due to their durability and elegance. These knives are designed with a sturdy blades that can handle a range of tasks, from field dressing to the skinning game. As a wholesale product, rosewood fixed-blade hunting knives fall into a larger category of outdoor and sporting goods products. This category includes items like camping gear, fishing equipment, and other outdoor essentials.
For retailers and resellers looking to purchase rosewood fixed-blade hunting knives in bulk, there are many wholesale offers available from top importers in North America. These offers can provide significant discounts on products and can help businesses to increase their profit margins. With thousands of products covering hundreds of categories, wholesalers offer a wide range of options for retailers to choose from.
In addition to wholesale offers, many importers provide daily deals on thousands of products. These deals can be a great way for retailers to stay up-to-date on the latest discounts and promotions. With so many options available, it's easy to find the perfect rosewood fixed-blade hunting knife for any business or customer. Whether you're looking for a durable and reliable blade for hunting, camping, or other outdoor activities, wholesale rosewood fixed-blade hunting knives are a great choice for any retailer or reseller. With their elegant design and sturdy construction, these knives are sure to impress customers and provide a reliable tool for outdoor adventures.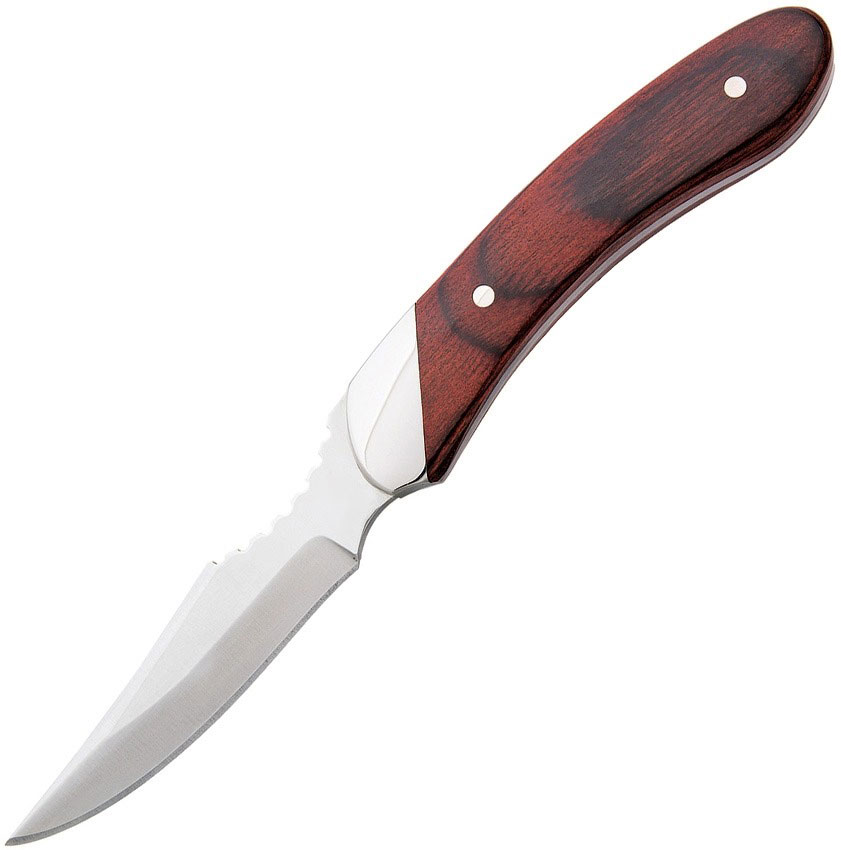 Wholesale Hunting Knives Blade
Wholesale offer is offering a lot of variety of Knives, and here are some of our products related to Knives.
You can Signup with us if you want any product category.
Below here, some of our related Knives categories.
Our Service
Deeply Discounted Wholesale Offers. Over 10,000 wholesale offers on New Arrivals, Daily Deals, Overstock, Closeouts and Qty buys. Great Seller Support, Fast Shipping, No Minimum, and Free Drop Shipping with a web store plan. 100 categories include Housewares, Home Decor, Gift & Collectibles, Fashion and Apparel, Motor-Sports Gear, Sports & Outdoors, Travel & Recreational, Seasonal, Toys & Games, and much more. We can only sell to businesses and individuals buying resale products. You have to open a Wholesale Account to view pricing and place orders. Please take a minute to signup for your Wholesale Offers account.
"Get access to unbeatable daily deals and bulk offers with "Wholesale Offers". Our platform offers the best value for money by connecting you with over 800 trusted importers in the U.S. With a focus on overstock and quantity buys, you can enjoy exclusive discounts and savings on a wide range of products. No need to go from store to store or spend countless hours searching online – we bring all the best deals to you in one convenient place. Sign up now and start experiencing the power of bulk buying and unbeatable savings!"