Description
For up to a 17-inch laptop, the 8036701 Office SuitesTM Wholesale Laptop Stand Riser Plus is the perfect addition. The Laptop Riser has an integrated copyholder that makes it simple to see documents. This laptop stand offers different viewing positions as well as cord access because of its swivel feet. The heat from the laptop is dispersed by cooling vents on the Laptop Riser.
Office Suites™ Wholesale Laptop Stand Riser Plus is a premium-quality laptop stand that offers a comfortable and ergonomic working experience. It is designed to elevate your laptop to eye level, reducing neck and eye strain. The stand is also adjustable to different heights and angles, allowing you to work in the most comfortable position for extended periods. It is made of high-quality materials, making it durable and long-lasting.
The Office Suites™ Wholesale Laptop Stand Riser Plus falls under the laptop stand category. This category includes various types of laptop stands, such as desktop stands, adjustable stands, portable stands, and more. With the increasing popularity of laptops, the demand for laptop stands has also increased. This has led to the emergence of various brands and products, including the Office Suites™ Wholesale Laptop Stand Riser Plus.
If you're interested in purchasing the Office Suites™ Wholesale Laptop Stand Riser Plus or other related products in bulk, there are wholesale offers available. Top importers in North America offer wholesale deals on thousands of products covering hundreds of categories, including laptop accessories. By availing of these offers, you can save a considerable amount of money and also ensure that you have enough stock for your business needs. Additionally, you can get daily offers on 1000's products, enabling you to make the most out of your purchase.
In conclusion, Office Suites™ Wholesale Laptop Stand Riser Plus is an excellent choice for those who need a premium-quality laptop stand. It falls under the laptop stand category, which includes various types of stands. By availing of the wholesale offers from top importers in North America, you can save money and get daily offers on thousands of products.
SPECIFICATIONS
Quantity of Inner Carton: 1
Dimensions (L x W × H) and weight of each individual package: 15.4 x 11.9 x 5.4 in., 2.55 lbs.
Dimensions of the product (L x W x H) and weight (1.6 lbs.) are 11.375 x 15.125 x 6.5 in.
Capacity for Load: 10,000 pounds
Maximum Screen Size: 17.0000 Inches
There are no wheels.
Adjustable Yes/No: Yes
No power source is appropriate.
Type of Stand: Laptop Stand
Silver is the main colour.
Free Shipping: Y
Retail: Individual Packaging
Designer Color: Black
Returnable: Yes
Battery Information: A battery is not necessary for this product.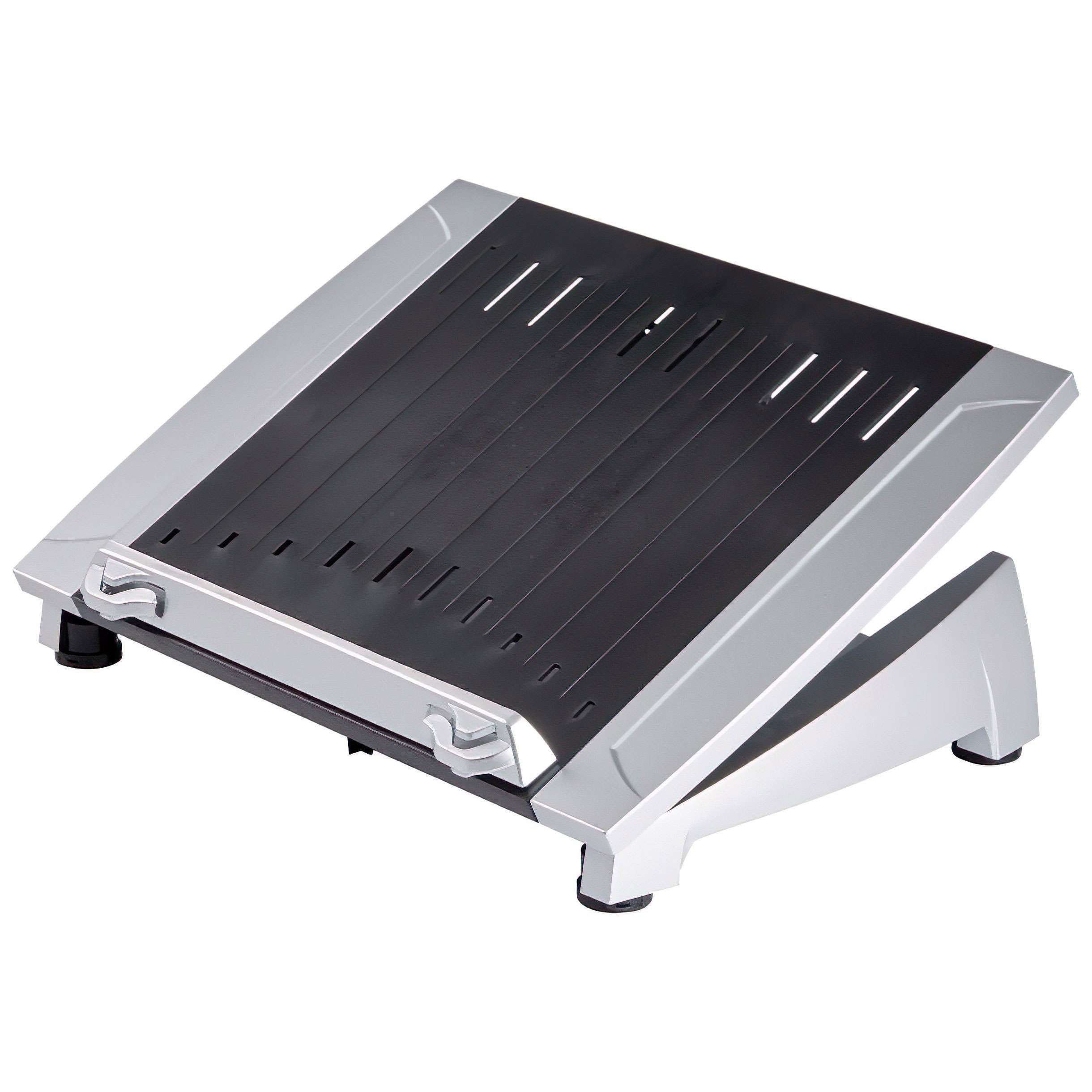 Office Suites™ Wholesale Laptop Stand Riser Plus
Wholesale offer is offering a lot of variety of Computer Products, and here are some of our products related to Computers.
You can Signup with us if you want any product category.
Below here, some of our related computer Product categories.
Our Service
Deeply Discounted Wholesale Offers. Over 10,000 wholesale offers on New Arrivals, Daily Deals, Overstock, Closeouts, and Qty buys. Great Seller Support, Fast Shipping, No Minimum, and Free Drop Shipping with a web store plan. 100 categories include Housewares, Home Decor, Gift & Collectibles, Fashion and Apparel, Motor-Sports Gear, Sports & Outdoors, Travel & Recreational, Seasonal, Toys & Games, and much more. We can only sell to businesses and individuals buying resale products. You have to open a Wholesale Account to view pricing and place orders. Please take a minute to signup for your Wholesale Offers account.
"Get access to unbeatable daily deals and bulk offers with "Wholesale Offers". Our platform offers the best value for money by connecting you with over 800 trusted importers in the U.S. With a focus on overstock and quantity buys, you can enjoy exclusive discounts and savings on a wide range of products. No need to go from store to store or spend countless hours searching online – we bring all the best deals to you in one convenient place. Sign up now and start experiencing the power of bulk buying and unbeatable savings!"