YOUR PREMIER Novelty & Humor
Let your magnets do the talking. particularly once the items you would like to mention area unit savagely honest, sarcastic, offensive or simply plain ol' uproarious and you're not entirely positive you'll nail the delivery. you recognize World Health Organization you're.
We could be a provider of wholesale gifts and novelties absolute to cause you to giggle, chortle, snicker and guffaw. currently that's a great deal of various ways that to laugh, and that we recognize you prefer to laugh. As a wholesale gift shop, we provide funny ornamental magnets and buttons thus you'll simply prink your icebox or lockers and fig out backpacks and lanyards with a slew of our pin-back buttons. Our funny stickers in bulk build nice spoken communication items for the short witted and lightsome that you're certain to love! Trust U.S.A., we know. we've got over thirty years of expertise manufacturing all things humorous , and we've garnered quite the name. We're thought of the belligerent drunk of the net Novelty & Humor item community. We're pretty happy with that!
At WholesaleOffers, we tend to permit you to customise your order by selecting individual styles business to your likes. Or if you do not have time to choose individual styles we are able to place associate assortment along for you. we wish to create you content thus allow us to recognize if associate assortment is easier! If you would like to order larger amounts of our stellar offer, we provide discounted costs for wholesale purchases. whether or not you're shopping for for yourself or somebody in your life, we tend to hope you discover one thing deliciously offensive. allow us to recognize if you've got any queries, we're here to assist. Happy shopping!
**Please note: If you've got registered for a wholesale account associated area unit still seeing retail costs in your cart send as an email at orders@wholesaleoffers.com and that we can get this fastened for you. Thanks!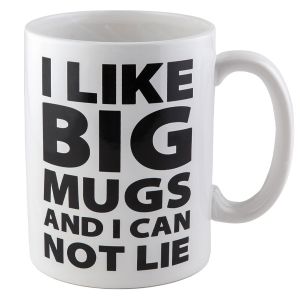 GIGANTIC CERAMIC COFFEE MUG – I LIKE BIG MUGS AND I CAN NOT LIE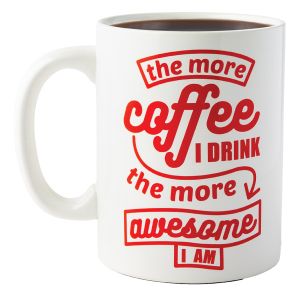 GIGANTIC CERAMIC COFFEE MUG – THE MORE COFFEE I DRINK THE MORE AWESOME I AM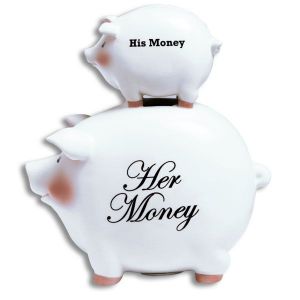 CERAMIC PASS-THE-BUCK BANK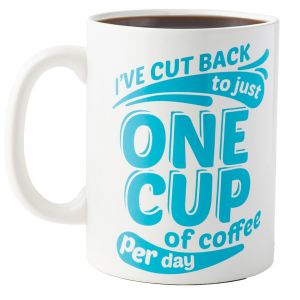 GIGANTIC CERAMIC COFFEE MUG – I'VE CUT BACK TO JUST ONE CUP OF COFFEE PER DAY