Like a jetpack-wielding, thrill-seeking rocket-person with an express ticket to the galaxy, you have made the decision to live your life at the crossroads of adrenaline, adventure, and advanced technological achievements. You have answered the two-wheel call to freedom. You are a motorcyclist, and as such, you are going to be in search of the best motorcycle helmets for your specific needs.
Here at Wholesale Offers, that motorcycle helmet call is one that we answer innumerable times per day. It is a call that we work hard to ensure that we answer well as we help fellow riders shop a wide range of the top motorcycle helmets for their needs. While there are a great many aspects to riding, DOT-approved motorcycle helmets are one piece of the puzzle that is paramount to all others. Simply put, after you decide to join the ranks of the worldwide moto-calvary, buying the right motorcycle helmet or motorcycle helmets for you and your fellow riders will be the single most important purchase that you make thereafter.
Motorcycle Helmets Buying Tips
We work with the best motorcycle helmets in the business every day. From the world-class standards of Arai Helmets, Shoei Helmets, Schuberth, and AGV, to the uniqueness of Nexx, LaZer, Kabuto, and Shark, the gamut of style, coverage, features, and utilizations of motorcycle helmets is as wide as the road upon which we ride is long. We work daily to refine our expertise in every detail pertaining to motorcycle helmets, whether it be the unique glimmer of a totally bonkers Icon graphic, the value-added of new Scorpion features, or the bang-for-your-buck that comes along with HJC, Gmax, or AFX helmets.
In all likelihood, however, you spend the majority of your day doing something else. That is where we come in. While many riders know the importance of wearing motorcycle helmets, the nuances and intricacies that separate helmet makes, models, styles, and features, are enough to throw a bit of unnecessary confusion into the buying process as you shop for the best choice for you. While we welcome you to give us a call and talk to our Gear Geek specialists with any and all of your questions, the following seeks to provide a quick overview of some of the common inquiries, concerns, and misconceptions that we often hear about motorcycle helmets. 
Full Face Helmets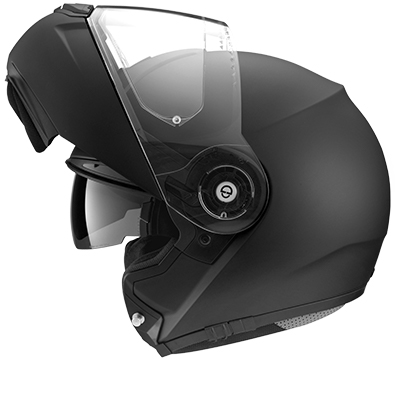 Modular helmets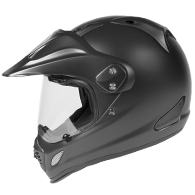 Dual sports helmets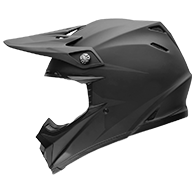 Dirt Helmets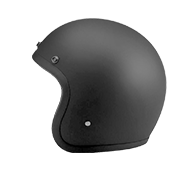 Open Face helmets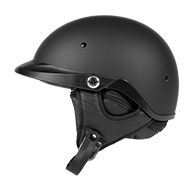 Half helmets
Commonly referred to as a "sportbike" helmet, a Full Face motorcycle helmet provides the best coverage, protection, and structural integrity. The "sportbike" classification, however, while highly prevalent, is a drastic misconception. Ya see the laws of motorcycling are not governed by some tyrannical 5th Avenue style consultant who expressedly forbids any deviation from preconceived notions of motorcycle helmet segmentation. Fortunately, the idea of full-face helmets for a multitude of riding styles is something that is gaining traction in the industry and for good reason. Generally speaking, the enclosed design of full-face motorcycle helmets provides a few notable improvements over their counterparts.
As was already mentioned, and this is most important, the full face design allows these helmets to be more protective. Plain and simple. When compared to half helmets, open face helmets, or even modular helmets, the full face stands atop the podium in that regard. With one-piece, complete coverage, the outer shell of the helmet is more inclined to retain its structural integrity in the event of an accident than a modular, which is hinged together with a mechanism that presents a point of weakness. As far as how the full face compares to half or three-quarter helmets in terms of protection, well, that one needs no elaboration. The advantages of full-face helmets do not end there, however.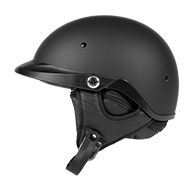 Sometimes, riders just want to have as little between them and the open air as possible. Freedom of the road. Riding on unencumbered. That is the essence of the motorcycle half helmet. As with the full-face helmet generally being considered a "sportbike" lid, half helmets have the tendency to be seen as cruiser specific. While that is more often than not the case, it is also important to note their popularity with the scooter crowd, as well as the fact that they are becoming more popular with the urban commuter as well. Historically, half helmets have been rather basic. Nothing much to talk about other than a few different style options and maybe a different chin buckle or two. However, recent improvements to design, fitment, and the housing of features have made for a wider array of possibilities for those in search of half helmets for their motorcycle adventures.
While the standard, simplistic, bare-bones half helmet is still quite popular, the inclusion of features such as drop-down sun visors, fitment optimization systems, and even specialized face masks, such as the ones that have shown enormous popularity on the Bell Rogue, have really made inroads with this segment of riders.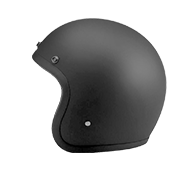 The classic motorcycle look that comes with a fashionable open-face helmet is all the rage nowadays. Harking back to yesteryear, strapping on the open face helmet, pulling a bandana over your grill, throwing your leg over a rugged cafe racer or mean street cruiser, and thundering down the road is an appealing idea for many a rider. As with all of the helmets that we have discussed, there are pros and cons to keep in mind when looking to go in this direction. When making your eventual decision, it helps to take them into consideration.
Mainly, the open-face helmet is a stylistic choice. What they generally lack in protective features they make up for with the freedom of a bit of wind in the face and a tangible attitude that permeates their throwback ways while saturating the rider in a timeless essence of swagger. Residing somewhere between a half helmet and a full face, open face helmets come in various degrees of transition along the spectrum.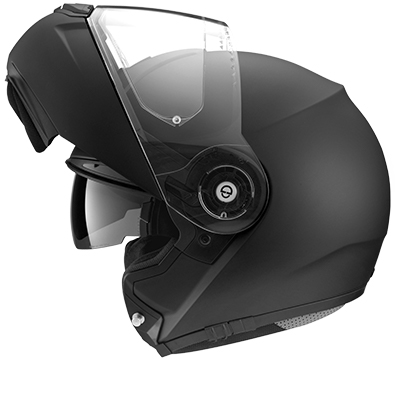 If two riders pulled up side-by-side to you at a stop sign, and one was wearing a modular while the other was in a full face, the difference between the two lids should be almost indistinguishable. While the modular helmet is closed, it looks (and for the most part acts) like a full face in just about every way. The difference resides in what the helmet can do when the bikes are parked. The feature that sets modulars apart from other helmets is their ability to open at the chin bar, rotating upward, and thus leaving the face of the rider to bask in the sweet sunshine of a ride well-taken.
Modular helmets are the intermediary between full-face and open-face helmets. They are extremely popular with the long-range touring crowd who spend numerous hours in the saddle and like to take any opportunity to crack open the chin bar at a stop. It is a great option to have, and for the most part, comes at little cost when compared to the alternative full-face. Considering the fact that modular helmets can incorporate all of the great features of a full face, with a bit of added functionality, it isn't difficult to see why they are so sought after.As alluded to earlier, however, modular helmets do have their own unique complaints. In addition to the arguments against full face helmets, modulars come with three additional considerations. First and foremost, the mechanism that allows for the operation of the lever action chin bar tends to create a structural weakness in the helmet itself.
HOW IMPORTANT IS IT TO WEAR HELMETS?
Our roads have become increasingly dangerous for commuters as well as pedestrians. Although there are many arrangements made by the authorities like signboards, traffic signals, and bridges, we have hardly seen any decline in accidents during the past few years. Bike accidents, in particular, have increased over time due to the escalation in traffic and the non-availability of roads network.
Since accidents are more or less inevitable, you can have the ability to reduce the impact on the skull by wearing a helmet. The motorcycle helmets absorb these shocks and save us from head injuries. With the help of this product, we are saved from internal injuries in the skull. The motorcycle helmets with glass shield prove beneficial and rescue us from facial injuries. Another good thing about this product is that it doesn't let the force of the accident be concentrated on any particular area of the face or skull. Motorcycle helmets are thus a mechanical barrier between face, skull or head and external objects.