Retailers everywhere are facing inflationary pricing as a result of rising out-of-stock warnings and supply chain oversaturation caused by consumer demand. Retailers must decide how to best deal with the rising costs of goods without dumping everything on customers and risking their loyalty in order to maintain their margins.
Price Increases Across the Board
Marc Santos, Vice President of North America Sales for NielsenIQ, stated, "At NielsenIQ, we have identified the drivers of input cost inflation as massive disruptions in the global supply chain, causing unprecedented increases in shipping costs (+300% year-over-year), a surge in commodity prices (+33% year-over-year), and increases to energy costs (+20% year-over-year) concurrently with a global demand surge as the world adjust to the pandemic recovery period." We are seeing inflationary price conditions across retailers and markets as a result of these factors pushing up unit costs.
Retailers have always had to deal with inflationary pricing, but the pandemic certainly made this problem worse. XCCommerce Vice President of Strategy and Business Development Dan Surtees stated that he believes this issue will persist into 2022. The problems with the supply chain won't go away anytime soon, and because of the longer working hours and higher manufacturing costs, prices will keep going up and will eventually trickle down to retailers. Additionally, we are dealing with a brand-new COVID strain known as Omicron, which throws everything out of whack.
How to Handle Inflationary Pricing
Santos stated, "Brands should be using advanced analytics to project the impact of daily or promoted price changes at both the market level and the store level." These manufacturers are able to optimally activate this crucial commercial lever, even in an inflationary environment, by utilizing advanced pricing models to identify volume or profitability tipping points and potential price differentiation opportunities for their brand.
Surtees also has some suggestions for businesses.
He has been working with brands for a long time, so he knows what kinds of promotions they try to get out of disruptions in the industry. Retailers have a natural tendency to reduce prices across the board when prices rise, but Surtees claims that this strategy has failed. From a marketing perspective, consider it in a more creative and strategic manner. He advised, "Build a strategy you want that will work for your brand or organization." Surtees suggests:
Promotions that are unique. Create more individualized promotions as opposed to distributing them throughout the entire organization. Because they have access to so much information about customers and the places they shop, retailers are able to devise a plan for promotions that focus on a specific person.
Promote Your Goals. This means that you should only promote a few key items rather than all of your products or a category as a whole. This can include products with higher margins or that are currently overstocked, as well as products that move slowly to get out of your store.
Boost promotions geared toward customer loyalty. You can use promotions to try to get customers to come back to your store, but they only last for a certain amount of time. Therefore, retailers can offer a promotion in which, for example, a customer will receive a coupon for $5 off their next purchase for every $50 spent during a given time period. You can successfully entice customers back into stores or online and increase sales if you can devise a promotion that lasts for a number of transactions.
"Demand shifts in 2022 could present retailers with opportunities or challenges.
At NielsenIQ, we anticipate that consumers will assess their needs primarily based on whether the products they buy are beneficial to their well-being or in line with their values. This will be a major factor in their decision-making. According to Santos, retailers may need to adjust their promotional and assortment strategies to keep up with this consumer trend.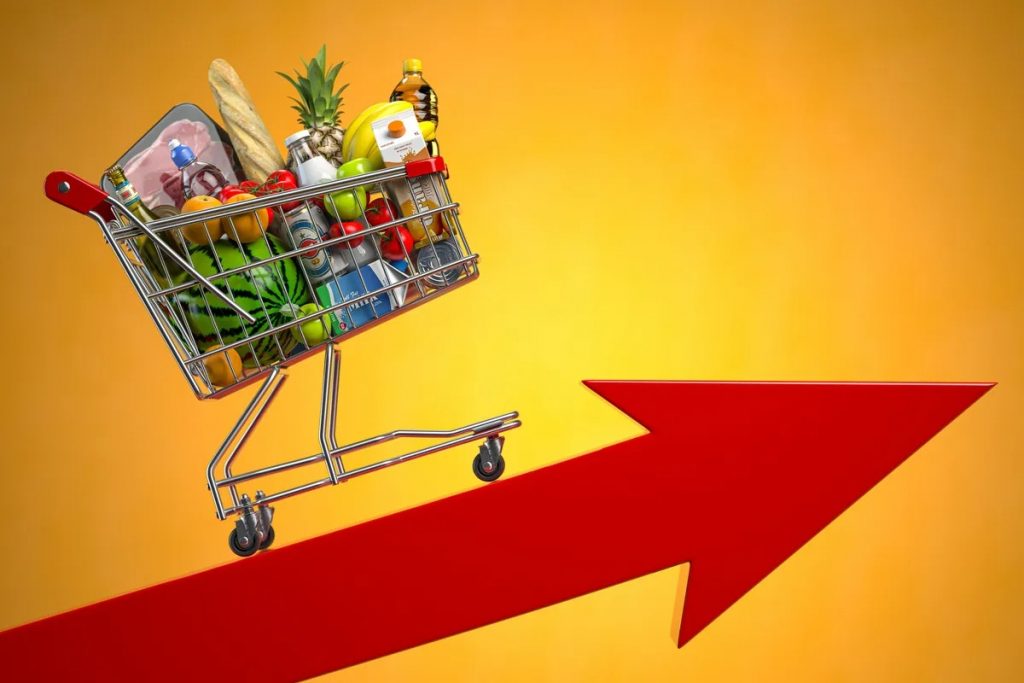 How to Tips on Handle Inflation Pricing
Wholesale offer is offering a lot of variety of products & suppliers.
You can Signup with us if you want any wholesale product.
Sign Up with us:
Our Service
Deeply Discounted Wholesale Offers. Over 10,000 wholesale offers on New Arrivals, Daily Deals, Overstock, Closeouts, and Qty buys. Great Seller Support, Fast Shipping, No Minimum, and Free Drop Shipping with a web store plan. 100 categories include Housewares, Home Decor, Gift & Collectibles, Fashion and Apparel, Motor-Sports Gear, Sports & Outdoors, Travel & Recreational, Seasonal, Toys & Games, and much more. We can only sell to businesses and individuals buying resale products. You have to open a Wholesale Account to view pricing and place orders. Please take a minute to signup for your Wholesale Offers account.

Recent Products Post
Quick & Easy Steps to Lower Shipping Costs
This Instagram Trick Will Generate Sales
The Benefits of Having an E-commerce Presence