The rate of inflation in the United States has skyrocketed to an all-time high. As a result, e-commerce spending has fluctuated, causing consumer unrest in the United States. Kenny Tsang, Managing Director of PingPong Payments, discusses how online merchants can prepare for the shift in consumer spending and remain afloat in light of the upcoming challenges for e-sellers.
How is US inflation changing consumer spending locally and what should e-sellers do to keep business going?
The American consumer's willingness to spend has decreased as inflation in the United States has increased to 7%, the highest level since 1982. As a result, it is anticipated that the level of competition in US e-commerce markets will rise in the coming months. American e-sellers will need to focus on upcoming consumer trends during this time to keep customers interested in their business.
E-commerce sellers have access to databases of current information that can direct them in the right direction. Each product's popularity can be tracked by merchants, as can the added features that customers value most, like discounts and promotions, simple checkout, and next-day delivery. American e-sellers can meet customer expectations and identify the wants and needs of customers by extracting the necessary insights from this data. Merchants will be able to take advantage of new growth opportunities while also maintaining their businesses' viability in this manner.
How can merchants improve their inventories at a time when product prices are rising and consumer spending is plunging?
The online retail industry is expected to be worth a staggering $5.4 trillion by the end of this year, indicating that customer demand will continue and that there is still room for growth. As a result, businesses should keep a large number of popular products in stock and devise a method for prompt replenishment.
What is the key factor small and medium-sized merchants should take into account when building globally-sourced inventories?
Globally sourced inventory is what keeps businesses successful in today's world. With US inflation at an all-time high, it's more important than ever for e-sellers to think about other places to buy their goods at a good market value. In addition to maximizing profits, this enables sellers to continuously deliver goods to customers even during local shortages.
Most of the time, small and medium-sized businesses believe that it is impossible for them to acquire inventory from around the world. However, this is not the case at all. E-commerce sellers must establish advantageous relationships with suppliers from around the world and construct a robust supply chain in order to produce a quality flow of products.
E-sellers need a reliable, quick, and convenient cross-border payment strategy in order to accomplish this. Never underestimate the importance of a reliable payment processor to a company. Worldwide, the average time it takes to pay a supplier is approximately 66 days at the moment. With the right payment company, suppliers can be paid much more quickly, in the currency they prefer, and for less money in international exchange fees. This is how e-sellers earn the trust of their suppliers, maintain desired profits, and save time navigating international transfers. When converting funds from product sales to sellers, suppliers must account for inflation and foreign exchange costs, so being able to support their needs helps to limit additional costs.
What is the long-term solution e-sellers should adopt for overcoming the loss of revenue within the US e-market?
Allowing customers to pay in their preferred currency is crucial because customers from countries other than the United States will engage with businesses that provide a quick and simple check-out procedure. Again, the significance of selecting the appropriate payment provider cannot be overstated. Due to the application of exchange fees, receiving payments in foreign currency can reduce profits; however, this can be avoided with the assistance of a reputable vendor.
The effects of US inflation on the e-commerce industry are starting to show, and e-sellers should be aware of these changes and adapt to them. As 2022 progresses, business owners should be aware of the drawbacks of heavily relying on local suppliers and markets. E-sellers have the potential to grow their businesses and establish a global digital presence by selecting the appropriate payment processor. Merchants will be able to stay ahead of the curve in a time of economic turmoil by having this exposure to the international e-market.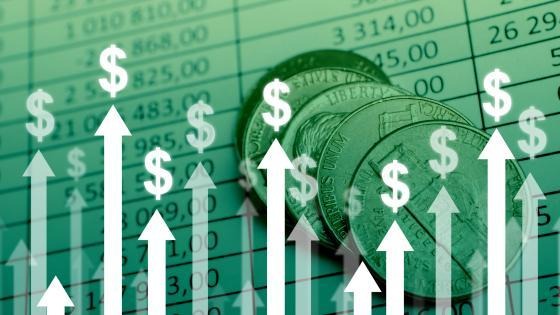 Wholesale offer is offering a lot of variety of products & suppliers.
You can Signup with us if you want any wholesale product.
Sign Up with us:
Our Service
Deeply Discounted Wholesale Offers. Over 10,000 wholesale offers on New Arrivals, Daily Deals, Overstock, Closeouts, and Qty buys. Great Seller Support, Fast Shipping, No Minimum, and Free Drop Shipping with a web store plan. 100 categories include Housewares, Home Decor, Gift & Collectibles, Fashion and Apparel, Motor-Sports Gear, Sports & Outdoors, Travel & Recreational, Seasonal, Toys & Games, and much more. We can only sell to businesses and individuals buying resale products. You have to open a Wholesale Account to view pricing and place orders. Please take a minute to signup for your Wholesale Offers account.