The conversation is central to all relationships, particularly those between businesses and their clients. Conversational commerce has revolutionized the retail industry by providing customers with the best possible online experiences. Convenience at every stage of the purchasing process is a priority for today's consumers, who have little tolerance for friction.
Conversational commerce still fosters personal, long-term connections while providing the simplicity and speed that customers demand. There is no doubt that personalized messaging is at the forefront of digital transformation. This is because 68% of customers will spend more money with a brand that knows them and treats them like an individual.
What is Conversational Commerce?
This is a marketing strategy that makes the buying process easier by bringing the conversational experience offered by messaging apps into the shopping process. Conversational commerce uses automation to speed up the sales funnel, moving beyond traditional customer support.
Brands are already communicating with their customers through a variety of digital channels due to the transformative past few years and, consequently, shifting consumer preferences. Conversational commerce, on the other hand, employs a combination of human agents and AI-driven messaging in place of the traditional one-way funnel. As a result, customers are able to ask specific questions, request personalized product recommendations, and make decisions much more quickly. Conversational marketing enables customers to make purchases more quickly and efficiently as a result. Retailers are meeting customer expectations and propelling business expansion at the same time by providing customers with more intimate interactions with their preferred brands.
As digital transformation continues to have an impact on the retail industry, conversational commerce takes many different forms and is always changing. Retail businesses can use live chat, SMS, messaging apps, and automation to boost sales and retain customers, as 62% of customers want to interact across multiple digital channels.
Support All 5 Stages of the Buying Journey
Conversational commerce gives customers the information they need at every stage of the buying process, driving more sales and stronger brand loyalty, in addition to providing the immediate, personalized customer service that is essential to a successful business. The following are the five phases of the buyer's journey, which can be used to comprehend how this strategy can be applied at each step:
Awareness
When a customer recognizes a specific need for a product, they begin investigating their options and actively contacting the brand. Conversational commerce simplifies the research process by filtering results and providing potential recommendations, whereas conventionally, this requires endless scrolling through pages of potential products. Brand representatives can educate customers on their products and assist them in making the best purchase decision by using two-way messaging across digital channels.
Consideration
Customers begin comparing pricing, customer reviews, and other criteria for each potential product during the consideration phase. Customers can communicate with a chatbot or a human representative to assist in narrowing their choice rather than manually weighing each option. Two-way messaging, for instance, can be used by customers to filter out products with the fewest reviews or the highest prices. Buyers can receive immediate feedback, making the purchasing process more seamless than ever before. This eliminates the need for them to deliberate over which item to purchase.
Conversion
The customer has ultimately decided which product they want to buy at this point. Conversational commerce intervenes to eliminate the dreaded abandoned carts by making the purchasing process as simple as possible for customers. Customers are able to complete their purchases entirely through messaging bots or even voice assistants rather than going through the standard payment procedure. Customers can avoid complicated purchasing procedures that ultimately result in a last-minute drop-off by simply providing the necessary information to bots.
Evaluation
In the final stage of the buying process, the customer decides whether they made the right decision. Retailers must build brand loyalty and convert first-time customers into loyalists at this crucial time. Utilize conversational commerce to send a customized follow-up message to the customer and find out how they like the product in order to maintain this relationship. To get valuable feedback about your brand, you could, for instance, connect the customer with a live agent or send a post-purchase survey.
Turn New Customers Into Loyal Brand Advocates With Two-Way Messaging
Customers are more willing to try new ways to shop to save time and effort as the retail and e-commerce landscape continues to change. Retailers run the risk of losing their most valuable customers if they do not provide the enhanced customer support and prompt resolution that customers demand. Your company has the potential to fill a significant void in the e-commerce sector and generate long-term customers by utilizing automation to increase efficiency and customer satisfaction.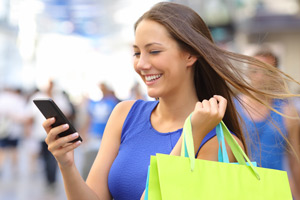 Wholesale offer is offering a lot of variety of products & suppliers.
You can Signup with us if you want any wholesale product.
Sign Up with us:
Our Service
Deeply Discounted Wholesale Offers. Over 10,000 wholesale offers on New Arrivals, Daily Deals, Overstock, Closeouts, and Qty buys. Great Seller Support, Fast Shipping, No Minimum, and Free Drop Shipping with a web store plan. 100 categories include Housewares, Home Decor, Gift & Collectibles, Fashion and Apparel, Motor-Sports Gear, Sports & Outdoors, Travel & Recreational, Seasonal, Toys & Games, and much more. We can only sell to businesses and individuals buying resale products. You have to open a Wholesale Account to view pricing and place orders. Please take a minute to signup for your Wholesale Offers account.