Description
The industry standard for video cables is the 10-foot SVGA/VGA monitor replacement cable from Tripp Lite. Better signal quality is delivered by the mini-coax (RGB) and paired video wire architecture. Excellent conductivity is guaranteed through gold-plated connections and copper contacts. The best EMI/RFI protection is provided by double shielding (foil and braid). Both of the high-density DB15 male connectors are molded and include built-in strain relief to prolong their lifespan. This product comes with a lifetime warranty from Tripp Lite against manufacturing and material flaws.
A high-resolution coaxial monitor cable is a critical component for any computer setup that requires top-of-the-line video quality. These cables provide a reliable and high-quality connection between your monitor and computer, allowing for crystal-clear images and smooth video playback. At wholesale computers, you can find a wide selection of high-resolution coaxial monitor cables that meet your needs, whether you need a cable for a gaming setup, video editing, or simply for everyday use.
In addition to high-resolution coaxial monitor cables, Wholesale Computers offers a range of related categories, including computer peripherals, networking equipment, and office supplies. With over 100 categories of products from top importers in North America, you can find everything you need for your business or personal use. Plus, Wholesale Computers offers daily offers on thousands of products, making it easy to find the best deals and save money on your technology purchases.
If you're in the market for high-quality coaxial monitor cables and other computer accessories, Wholesale Computers is your one-stop shop. With their extensive selection of products and commitment to customer satisfaction, you can be sure that you're getting the best possible value for your money. So why wait? Start shopping today and see what Wholesale Computers has to offer!
SPECIFICATIONS
Amount of Inner Carton: 1
Each package's measurements are as follows: 8 x 7.25 x 1.5 inches, 0.7 pounds.
Size (L x W x H) and Weight (lbs) of the product: 120 x 0.75 x 0.25 in.
Connector A Male Gender
HD-15 Connector Type (1)
Male Connector B gender
HD-15 Connector B Type (1)
Shielding: Yes or No
Strain Reduction Yes/No: Yes
Length of Cord: 10,000 FEET
Gold contact plating
No power source is appropriate.
Material for Shielding: Foil and Braid
Straight Connector End Orientation
Black is the main color.
Free Shipping: Y
Poly bag for individual packaging
Designer Color: Black
Foil and copper alloy
Returnable: Yes
Battery Information: A battery is not necessary for this product.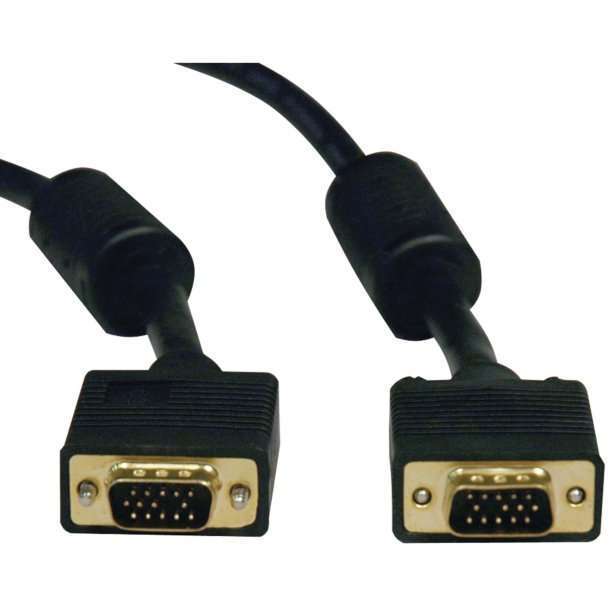 High-Resolution Coaxial Monitor Wholesale Computers Cable
Wholesale offer is offering a lot of variety of Computer Products, and here are some of our products related to Computers.
You can Signup with us if you want any product category.
Below here, some of our related computer Product categories.
Our Service
Deeply Discounted Wholesale Offers. Over 10,000 wholesale offers on New Arrivals, Daily Deals, Overstock, Closeouts, and Qty buys. Great Seller Support, Fast Shipping, No Minimum, and Free Drop Shipping with a web store plan. 100 categories include Housewares, Home Decor, Gift & Collectibles, Fashion and Apparel, Motor-Sports Gear, Sports & Outdoors, Travel & Recreational, Seasonal, Toys & Games, and much more. We can only sell to businesses and individuals buying resale products. You have to open a Wholesale Account to view pricing and place orders. Please take a minute to signup for your Wholesale Offers account.
"Get access to unbeatable daily deals and bulk offers with "Wholesale Offers". Our platform offers the best value for money by connecting you with over 800 trusted importers in the U.S. With a focus on overstock and quantity buys, you can enjoy exclusive discounts and savings on a wide range of products. No need to go from store to store or spend countless hours searching online – we bring all the best deals to you in one convenient place. Sign up now and start experiencing the power of bulk buying and unbeatable savings!"