Description
This wholesale Damascus steel knife. Is a gorgeous example of skillfully crafted elegance. Hand-forged 1095/15N20. Alloy steel is skilfully folded 176–180 times to create. The clip-point style blade. The blade is then tempered and quenched to create. The stunning wave pattern you see here. Discount Wholesale Pocket Knives This knife, which has a double-walled design, is robust and will hold up well over time. 9 inches overall, 4 inches in the blade.
A Hand Crafted Wholesale Damascus Steel Automatic Knife is a beautiful and functional tool that is perfect for knife enthusiasts and collectors alike. With its intricate patterns and sharp blade, this knife is a testament to the skill and craftsmanship of its makers.
In addition to Damascus steel automatic knives, there are several other related categories that knife enthusiasts can explore. These include fixed-blade knives, folding knives, and custom knives, among others. Each of these knives has unique features and designs that make them suitable for different purposes and preferences.
If you're looking to purchase a Hand Crafted Wholesale Damascus Steel Automatic Knife or any other knife, there are several wholesalers in North America that you can explore. These wholesalers offer thousands of products covering hundreds of categories, and you can get daily offers on thousands of products. By purchasing from these wholesalers, you can get the best deals on high-quality knives and other products, making it easier for you to have the tools you need at an affordable price.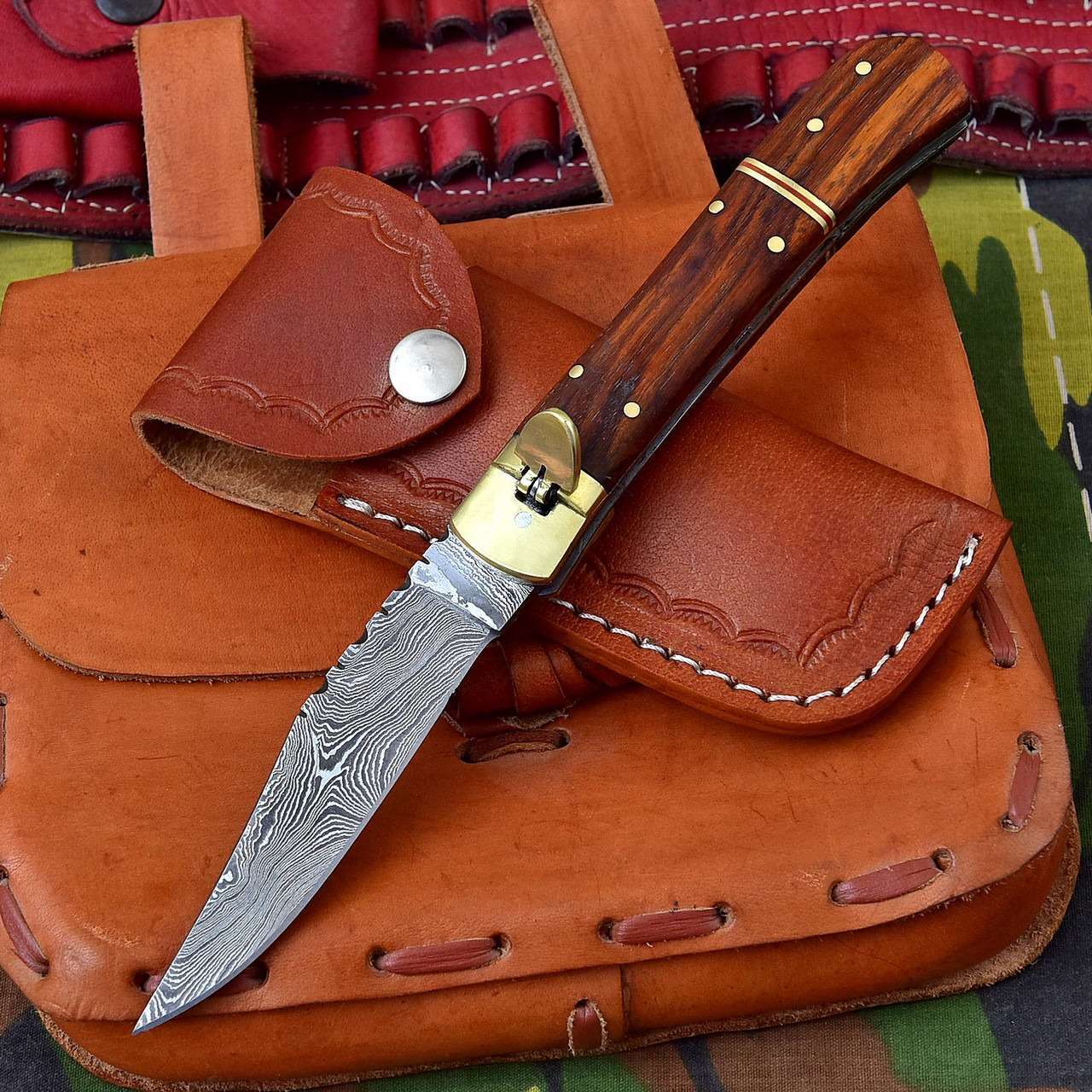 Hand Crafted Wholesale Damascus Steel Automatic Knife
Wholesale offer is offering a lot of variety of Knives, and here are some of our products related to Knives.
You can Signup with us if you want any product category.
Below here, some of our related Knives categories.
Our Service
Deeply Discounted Wholesale Offers. Over 10,000 wholesale offers on New Arrivals, Daily Deals, Overstock, Closeouts, and Qty buys. Great Seller Support, Fast Shipping, No Minimum, and Free Drop Shipping with a web store plan. 100 categories include Housewares, Home Decor, Gift & Collectibles, Fashion and Apparel, Motor-Sports Gear, Sports & Outdoors, Travel & Recreational, Seasonal, Toys & Games, and much more. We can only sell to businesses and individuals buying resale products. You have to open a Wholesale Account to view pricing and place orders. Please take a minute to signup for your Wholesale Offers account.
"Get access to unbeatable daily deals and bulk offers with "Wholesale Offers". Our platform offers the best value for money by connecting you with over 800 trusted importers in the U.S. With a focus on overstock and quantity buys, you can enjoy exclusive discounts and savings on a wide range of products. No need to go from store to store or spend countless hours searching online – we bring all the best deals to you in one convenient place. Sign up now and start experiencing the power of bulk buying and unbeatable savings!"