Description
Two Gold and Black Dual Spring Powered Wholesale Airsoft Pistols are included in this package. Anybody of any age will enjoy playing with this Airsoft rifle. Its length is 5.5 inches. This firearm features a 9-round magazine and fires.12g BBs at a 140 FPS rate. This is a Wholesale Airsoft Pistol, which means each shot requires cocking and is powered by Wholesale Offers. It operates without the use of gas or batteries and is quick, clean, affordable, and simple to maintain.
Features:
Gold and Black finishes
You and a friend can play together with the two spring-powered airsoft pistols included in this kit!
High-quality, lightweight ABS construction
Requires 0.12g BBs, which are quite cheap.
Though small in size, this copy nevertheless has a powerful punch thanks to its pocket-size design.
Specifications:
140 FPS with.12g BBs for speed
Range: 75 to 60 feet.
9 bullets in a magazine
Energy: Spring
Size: 5.5 inches.
Weight of the Gun: 0.28 lbs.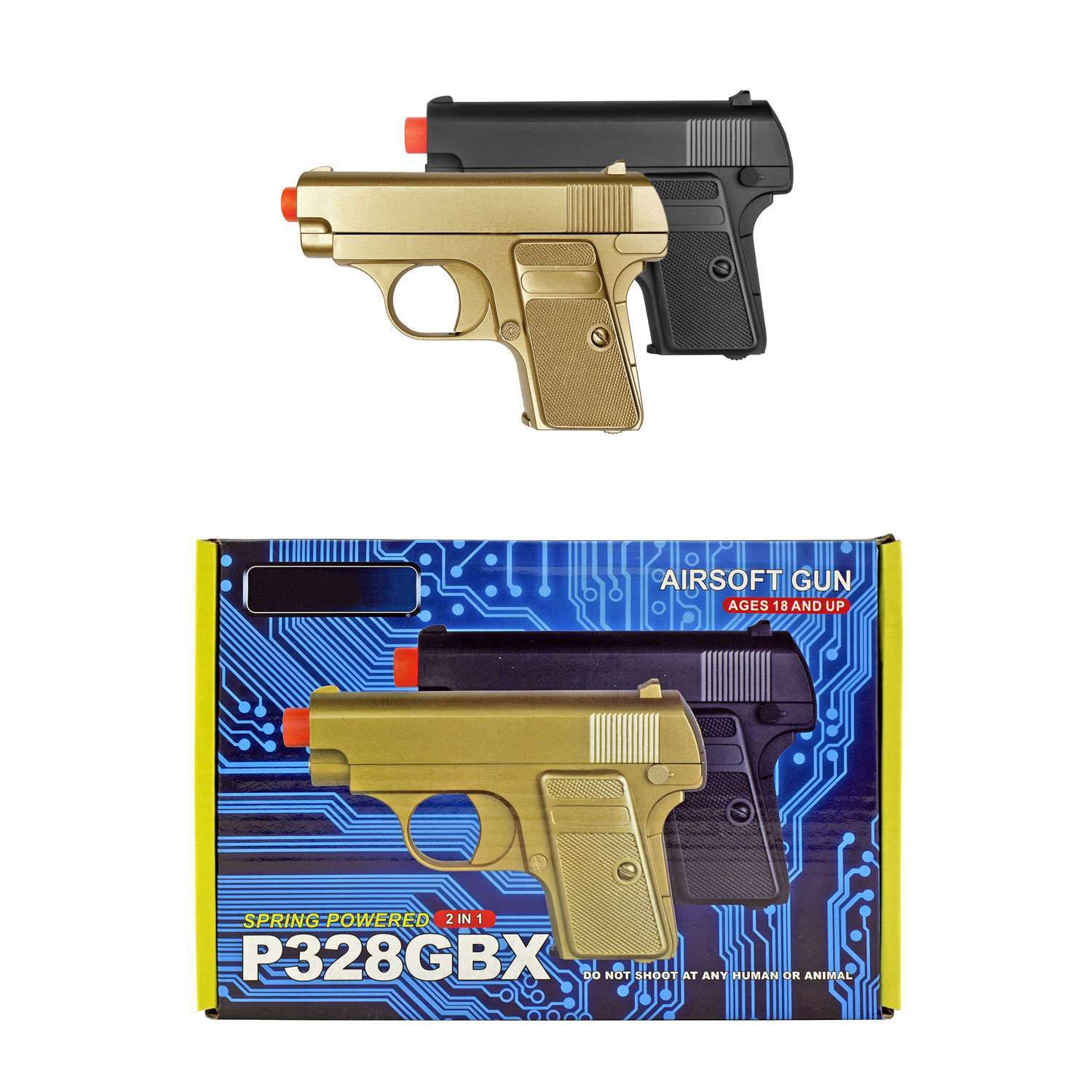 Gold and Black Dual Spring Powered Wholesale Airsoft Pistols
Wholesale offer is offering a lot of variety of Self-Defense, Security, and here are some of our products related to Security.
You can Signup with us if you want any product category.
Below here, some of our related self-defense, Security products categories.
Our Service
Deeply Discounted Wholesale Offers. Over 10,000 wholesale offers on New Arrivals, Daily Deals, Overstock, Closeouts, and Qty buys. Great Seller Support, Fast Shipping, No Minimum, and Free Drop Shipping with a web store plan. 100 categories include Housewares, Home Decor, Gift & Collectibles, Fashion and Apparel, Motor-Sports Gear, Sports & Outdoors, Travel & Recreational, Seasonal, Toys & Games, and much more. We can only sell to businesses and individuals buying resale products. You have to open a Wholesale Account to view pricing and place orders. Please take a minute to signup for your Wholesale Offers account.
"Get access to unbeatable daily deals and bulk offers with "Wholesale Offers". Our platform offers the best value for money by connecting you with over 800 trusted importers in the U.S. With a focus on overstock and quantity buys, you can enjoy exclusive discounts and savings on a wide range of products. No need to go from store to store or spend countless hours searching online – we bring all the best deals to you in one convenient place. Sign up now and start experiencing the power of bulk buying and unbeatable savings!"