Description
Damascus Steel Wholesale Viking Swords Brown Sheath Included. When your ship docks and you touch down to conquer your following nation. Just to have a better look at this awesome-looking wholesale sword, the foe will lay down their arms! With a double-edged blade and a stunning Damascus pattern, this wholesale sword is suitable for both formal occasions and shows. The razor-sharp Damascus steel blade is 24 inches long and 2 inches wide. With 176 layers and an HCR of roughly 54 to 55. Brass is used to make both the guard and pommel. The handle is covered in leather. This wholesale sword comes with a hand-made, adjustable leather back sheath. (Notice that because the item is handmade. Each blade is unique and has genuine tool markings and grazed areas for a historical treasure. 32 inches overall, and 24 inches in the blade.
Damascus steel wholesale Viking swords with a brown sheath included are a popular choice among sword enthusiasts and collectors alike. These swords are inspired by the legendary Viking warriors. Feature a durable and sharp blade made of Damascus steel. Resulting in a stunning and durable sword. If you're interested in purchasing fixed Damascus steel wholesale Viking swords with a brown sheath included. You'll find a wide selection available from the top importers in North America. These importers offer wholesale prices on thousands of products covering hundreds of categories. Making it easy to find the perfect sword for your collection at a great price. Many of these importers offer daily deals on thousands of products.
In addition to fixed Damascus steel wholesale Viking swords. You'll also find a wide range of other historical and fantasy-inspired products available from these importers. This includes other types of swords, such as samurai and medieval swords, as well as armor, shields, and other accessories. With so many options available, it's easy to find everything you need to create a truly authentic collection of history. Fantasy-inspired items that will be the envy of your friends and fellow collectors. Overall, fixed Damascus steel wholesale Viking swords with a brown sheath included. A great investment for any collector or enthusiast. With their high-quality materials and intricate designs. These swords are sure to impress and add a touch of history and elegance to any collection.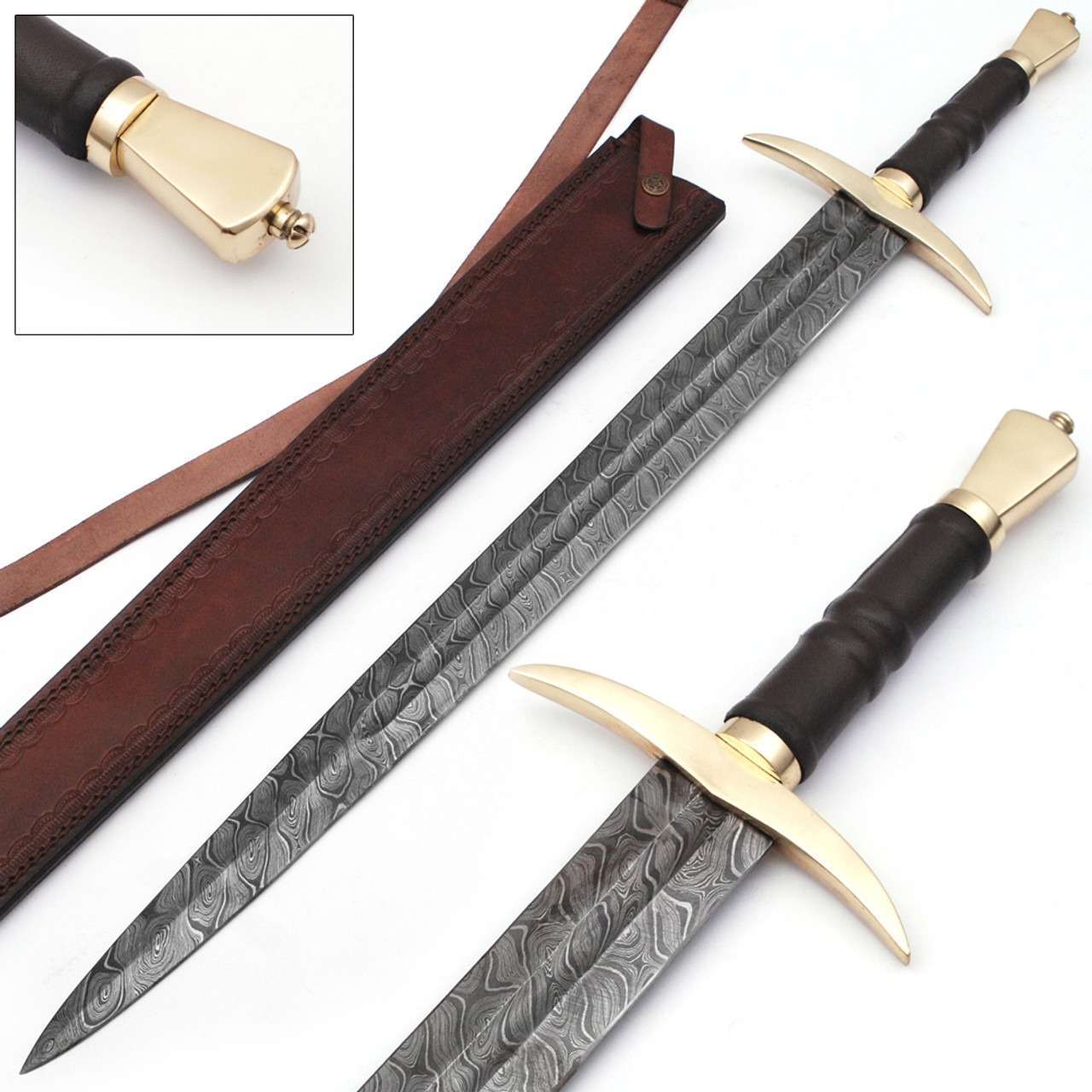 Damascus Steel Wholesale Viking Swords Brown Sheath Included
Wholesale offer is offering a lot of variety of Swords, and here are some of our related to swords.
You can Signup with us if you want any product category.
Below here, some of our related swords categories.
Our Service
Deeply Discounted Wholesale Offers. Over 10,000 wholesale offers on New Arrivals, Daily Deals, Overstock, Closeouts, and Qty buys. Great Seller Support, Fast Shipping, No Minimum, and Free Drop Shipping with a web store plan. 100 categories include Housewares, Home Decor, Gift & Collectibles, Fashion and Apparel, Motor-Sports Gear, Sports & Outdoors, Travel & Recreational, Seasonal, Toys & Games, and much more. We can only sell to businesses and individuals buying resale products. You have to open a Wholesale Account to view pricing and place orders. Please take a minute to signup for your Wholesale Offers account.
"Get access to unbeatable daily deals and bulk offers with "Wholesale Offers". Our platform offers the best value for money by connecting you with over 800 trusted importers in the U.S. With a focus on overstock and quantity buys, you can enjoy exclusive discounts and savings on a wide range of products. No need to go from store to store or spend countless hours searching online – we bring all the best deals to you in one convenient place. Sign up now and start experiencing the power of bulk buying and unbeatable savings!"