Built by Bees, which began production of their distinctive honey products in the fall of 2015, has continued to expand production to meet demand.Tim Haratine, the company's founder and former software engineer, enjoys creating excellent products that keep customers coming back for more.
"Our primary focus remains to provide exceptional customer service. Haratine stated, "Customers have fueled our expansion by assisting us in the development of new products and ensuring that we continue to provide excellent value for their hard-earned food dollars."
Built by Bees' Sourwood Honey Balsamic Vinegar recently received the coveted SOFI Gold award from the Specialty Food Association, one of eight awards it has received in the past 30 months.
Our honey vinegar are made from a blend of apple cider vinegar, honey wine, and Fuji and Honey Crisp apples. Top American honey are used as the base, which currently includes: Honeys containing Sourwood, Tupelo, Orange Blossom, and Raspberry Blossom, according to Haratine. Four flavor packs of 60 ml bottles or 250 ml bottles are available to customers.
Whipped and infused honey made by bees come in a variety of delicious flavors. There are eight-ounce and three-ounce jars of Whipped Honey, and there are 16-ounce and three-ounce jars of Infused Honey. These adaptable products add value and accelerate growth through repeat business.
Built By Bees is at work in their kitchen right now, making hot honey, apple cinnamon whipped honey and new spicy honey vinegar.We are pleased to have new customers and look forward to serving them.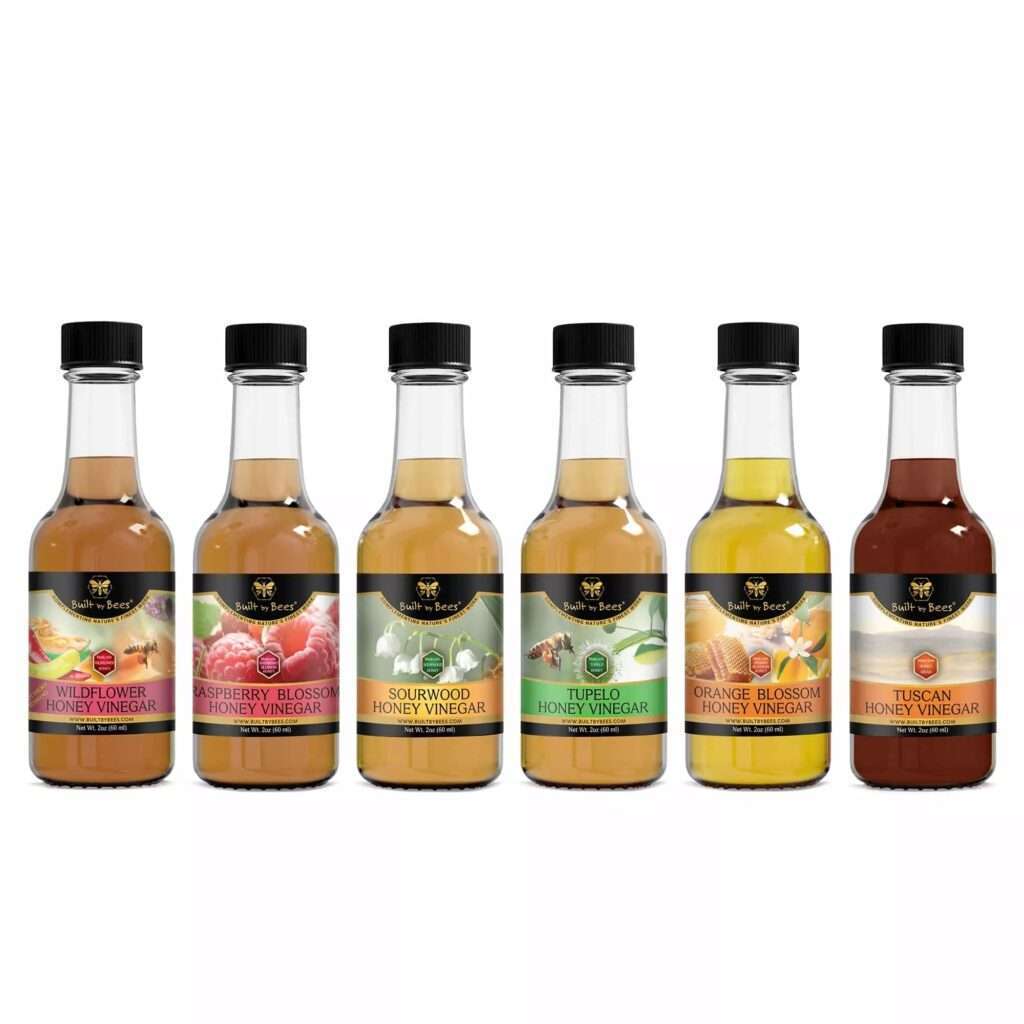 Wholesale offer is offering a lot of variety of products & suppliers.
You can Signup with us if you want any wholesale product.
Sign Up with us:
Our Service
Deeply Discounted Wholesale Offers. Over 10,000 wholesale offers on New Arrivals, Daily Deals, Overstock, Closeouts and Qty buys. Great Seller Support, Fast Shipping, No Minimum, and Free Drop Shipping with a web store plan. 100 categories include Housewares, Home Decor, Gift & Collectibles, Fashion and Apparel, Motor-Sports Gear, Sports & Outdoors, Travel & Recreational, Seasonal, Toys & Games, and much more. We can only sell to businesses and individuals buying resale products. You have to open a Wholesale Account to view pricing and place orders. Please take a minute to signup for your Wholesale Offers account.