Description
Chivalry and Bushido Warrior Wholesale Samurai Katana Sword have certain similarities. The blade is made of carbon steel and has been honed in manufacturing. In an effort to promote peace across the entire nation, the Japanese government forbade the Elite Samurai from carrying their swords in public during the Edo period. The Samurai placed their sacred wholesale katana swords in a Shirasaya similar to this one to prevent corrosion and damage. Despite being robust and shock-absorbing. It would frequently be prominently displayed in the Samurai household as it contained a priceless family relic. The jewel in every Japanese collection will be this timeless object. This Wholesale sword is only a saya without a sageo. Overall Length: 39 inch
This sword features a sleek design, with a wooden scabbard and handles that complement the sharp and polished stainless steel blade. The shirasaya style of the sword means that the blade is hidden within the scabbard, adding to its mystique and making it a popular choice for collectors and enthusiasts alike. At Wholesale Blades, we offer a vast selection of samurai swords and related items, including the Bushido Warrior Wholesale Samurai Katana Sword Shirasaya.
We are a top importer in North America and provide daily offers on thousands of products covering hundreds of categories. Our wholesale prices are highly competitive, allowing our customers to make a profit when they resell our products. Whether you are a collector, a reseller, or just someone who appreciates the beauty and craftsmanship of samurai swords, Wholesale Blades is your go-to source for all your needs. We pride ourselves on providing high-quality products at unbeatable prices, and our customer service team is always available to answer any questions or concerns you may have.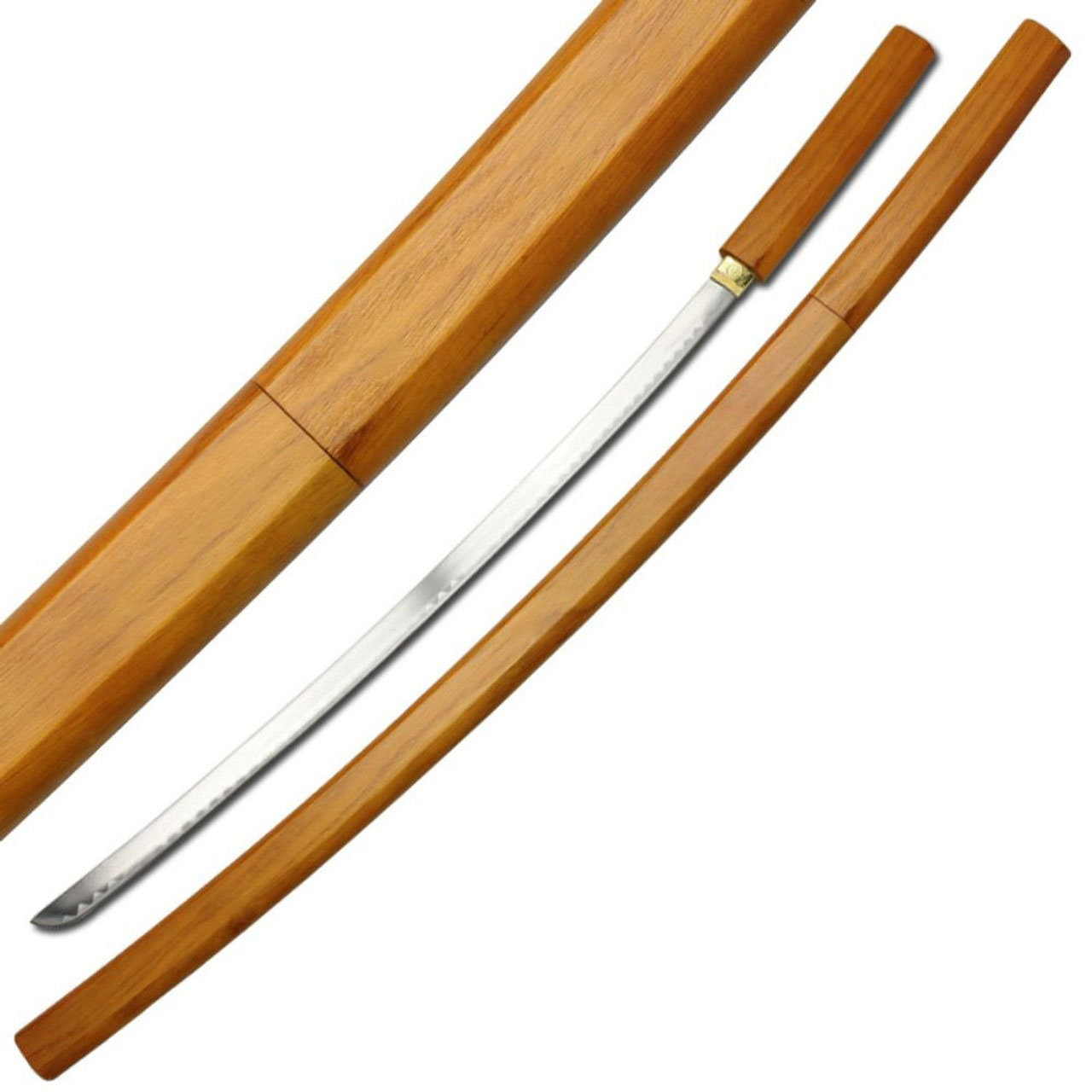 Bushido Warrior Wholesale Samurai Katana Sword Shirasaya
Wholesale offer is offering a lot of variety of Swords, and here are some of our related to swords.
You can Signup with us if you want any product category.
Below here, some of our related swords categories.
Our Service
Deeply Discounted Wholesale Offers. Over 10,000 wholesale offers on New Arrivals, Daily Deals, Overstock, Closeouts, and Qty buys. Great Seller Support, Fast Shipping, No Minimum, and Free Drop Shipping with a web store plan. 100 categories include Housewares, Home Decor, Gift & Collectibles, Fashion and Apparel, Motor-Sports Gear, Sports & Outdoors, Travel & Recreational, Seasonal, Toys & Games, and much more. We can only sell to businesses and individuals buying resale products. You have to open a Wholesale Account to view pricing and place orders. Please take a minute to signup for your Wholesale Offers account.
"Get access to unbeatable daily deals and bulk offers with "Wholesale Offers". Our platform offers the best value for money by connecting you with over 800 trusted importers in the U.S. With a focus on overstock and quantity buys, you can enjoy exclusive discounts and savings on a wide range of products. No need to go from store to store or spend countless hours searching online – we bring all the best deals to you in one convenient place. Sign up now and start experiencing the power of bulk buying and unbeatable savings!"