It is essential for any and all departments of a company that deals with customers to make it simple for customers to indicate and alter their preferences as their interests change over time.
Working with an "all-in-one" solution is appealing because there are typically no additional costs or integration requirements for the core platform. However, despite their all-encompassing appeal, they frequently fail to truly satisfy every need.
You can get a lot more out of the platform from specialty providers that offer strategic and professional services than you can on your own.
There has been a significant shift toward online commerce over the past two years. Businesses are also experiencing customer backlash as a result of poor customer experiences, and privacy laws like the CCPA and GDPR regulate these extensive transactions.
In order to succeed in this new way of interacting with customers online, greater technology and strategy capabilities are needed to strike a balance between data collection and customer experience. In point of fact, the manner in which businesses collect customer data will either foster or erode trust.
Why Consent and Preference Management is Becoming More Important
Consent from customers is crucial because it allows brands to comply with regulations by providing marketing or service communications to prospects and customers. Brands gain an understanding of what is best for customers based on their wants and needs by taking into account customer preferences like product interest, preference for channels, and frequency of communications.
Preference management is also important because the brand's revenue, marketing effectiveness, and other KPIs will be driven by the continuous collection of customer data. Customers regularly sign up for newsletters, product updates, and promotions, as well as preferences for travel-related lifestyles. Therefore, it is essential for all of a company's departments that interact with customers—such as marketing, sales, and customer service—to make it simple for customers to indicate and alter their preferences as their interests change over time.
Today, marketing technologies that make it easy to manage customer consent and preferences are costing businesses millions of dollars. By 2030, the consent management industry is expected to be worth $2,271.1 million, up from $318.3 million in 2020 and registering a compound annual growth rate of 22% from 2021 to 2030, according to Allied Market Research.
Not All Preference and Consent Providers are Equal
While many businesses are realizing that they need these essential technologies to improve, refine, and maintain the overall customer experience, they should research the best preference and consent management technology provider before signing on the dotted line because not all of them have the same capabilities.
All-in-One May Not Mean the Best Solution
At first glance, there are only a few enterprise-level technology providers that specialize in preference management, marketing automation, and customer relationship management. These cloud-based software companies offer a suite of applications in their own customer data platform to help businesses manage all aspects of their business and maintain relationships with their customers. They have the look and feel of a "Big Box" provider.
The single-vendor, "all-in-one" solution, with typically no additional costs or integration requirements for a core platform, is what draws customers to work with this provider. However, despite their all-encompassing appeal, they frequently fail to truly meet the requirements for depth of functionality, configurability, regulatory compliance, and data activation across platforms.
Specialty Vendors Can Build Custom Solutions
On the other hand, specialty providers that provide solutions for consent and preference management provide a more comprehensive strategy that incorporates technology in addition to strategy, best practices, processes, and governance. To get a sense of what really matters to their customers, they frequently begin by conducting interviews with them. They are able to create a comprehensive solution that meets the requirements of the organization as well as the customers with this insight. After that, they are prepared to oversee the deployment procedure and contribute to adoption. Customer engagement rises, marketing ROI improves, and revenue potential rises as a result of this greater internal and external adoption. In a nutshell, providers of strategic and professional services can assist you in achieving far greater results from the platform than you could on your own.
A crucial function that can be overlooked by "big box" providers whose offerings are not designed to meet this unique set of needs comes along with internal adoption. This ability to help integrate preferences for customers across the entire organization and its numerous departments is one of the benefits of internal adoption. A single view of the customer, increased customer trust, and assurance of regulatory compliance are the outcomes of this.
In today's customer-driven business environment, listening to customers and respecting their preferences are not only obvious but essential. Today, every business must listen to its customers, and the results are immediate and obvious. Businesses of all sizes and in all regions need to rely on the right solutions as digital environments become increasingly complex and penalties for noncompliance increase. The process of digitally collecting consent and preferences from customers is an iterative one that will continue to evolve and adapt to an ever-changing market. However, it is now up to each business to choose the best provider for the best set of individual solutions.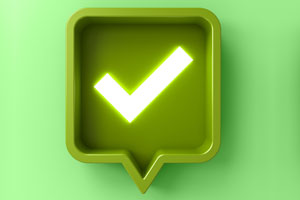 Wholesale offer is offering a lot of variety of products & suppliers.
You can Signup with us if you want any wholesale product.
Sign Up with us:
Our Service
Deeply Discounted Wholesale Offers. Over 10,000 wholesale offers on New Arrivals, Daily Deals, Overstock, Closeouts, and Qty buys. Great Seller Support, Fast Shipping, No Minimum, and Free Drop Shipping with a web store plan. 100 categories include Housewares, Home Decor, Gift & Collectibles, Fashion and Apparel, Motor-Sports Gear, Sports & Outdoors, Travel & Recreational, Seasonal, Toys & Games, and much more. We can only sell to businesses and individuals buying resale products. You have to open a Wholesale Account to view pricing and place orders. Please take a minute to signup for your Wholesale Offers account.