Retail businesses are struggling to extract value and insights from their data in order to increase sales and enhance the customer experience this holiday season due to inflation. Indie retailers must take advantage of the fact that 83% of customers believe personalization will increase their brand loyalty in order to ensure successful holiday sales.
"Customers are all about personalization, and retail is all about the customer experience. Deena Lawrence, Director of Retail and CPG Industry Solutions at TigerGraph, stated, "Retail was already a demand-driven industry, but now it is on steroids." Customers can shop from any location, at any time, and on any device. Because the products in some sub-sectors are frequently the same, retail must figure out how to differentiate itself and compete.
Graph Analytics Can Help Increase Personalization
Product recommendations are an essential aspect of retail. Due to the absence of in-person sales representatives, is frequently overlooked when shopping online. In order to enhance the customer experience, graph analytics is providing brands with contextuality, relevant product recommendations, and personalization recommendations.
What is Graph Analytics?
The process of analyzing data in a graph format using relationships as edges and data points as nodes are referred to as "graph analytics." Lawrence asserts that the way data is stored in a graph database is fundamentally distinct from that of a conventional relational database. Graph databases are naturally constructed as a network of relationships rather than rows, columns, and tables.
Social media platforms, for instance, frequently make use of graph databases. People are the data points, and the relationships are called "friends" or "colleagues." Facebook and LinkedIn use this straightforward model to construct extremely precise representations of social networks and analyze the data to promote additional links, benefits, and personalization. Because they are relationship-based, Omnichannel marketing, personalization, and loyalty are ideal use cases for TigerGraph.
How is the customer related to the product?
Why are customers churning from memberships, subscriptions, and loyalty programs?
What changes in the customer journey would lead to more effective conversion?
Although not all inquiries are based on graphs, there are numerous advantages, and it is essential to emphasize that graph technology provides context for data relationships, Lawrence stated.
Give Shoppers What They Want: Personalization
Businesses may find it challenging to comprehend the unique, diverse, and intricate nature of their customers, particularly when operating on a large scale. Retailers can turn that weakness into a strength with graph analytics, providing experiences that are meaningful and relevant.
According to Lawrence, "Personalized recommendations help retailers build a deeper relationship with their customers by giving them a sense of being understood through engagement, products, and services." This in turn helps retailers increase sales. It is difficult for retailers to comprehend and respond in real-time to the demand signals that consumers are driving, as consumer behavior changes rapidly.
Retailers who are able to connect on this level with customers are connecting with them on a human and practical level, which is what customers want. They want to be seen, understood, and served in a way that works for them. They also want to be given something they need or want.
Creating Personalized Product Recommendations Both Online & In-Store
Lawrence asserts that retail is a multi-channel business in which the majority of sales are made in stores, despite the fact that online and digital channels continue to receive a lot of attention. Ensuring that the experiences are seamless across all channels is one of the most important tasks for retail. Customer data can be linked across these various channels with the assistance of graph analytics.
Retailers can choose how to serve customers in-store and online with a deeper understanding of their customers. The possibilities are endless, whether it's multiple and adaptable fulfillment options, a journey that started online and ended in a store, a personalized event, or an experience based on knowing the customer.
"Retail is, in fact, a demand-driven industry driven by consumers; consequently, for the foreseeable future, it will need to devise novel strategies for personalizing and distinguishing itself while simultaneously achieving business objectives. According to Lawrence, graph databases can conduct in-depth analysis and deliver results in milliseconds.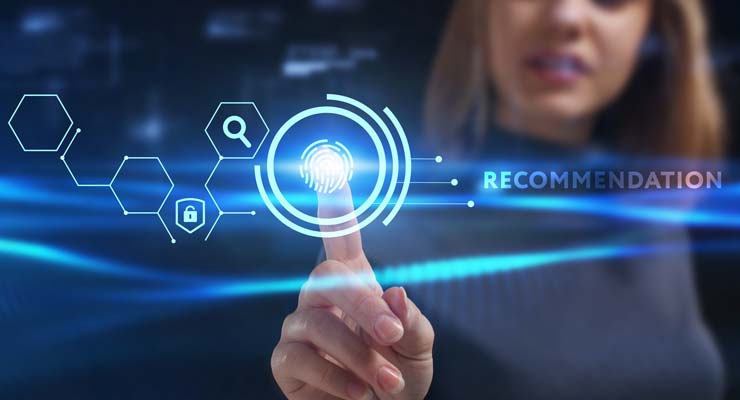 Wholesale offer is offering a lot of variety of products & suppliers.
You can Signup with us if you want any wholesale product.
Sign Up with us:
Our Service
Deeply Discounted Wholesale Offers. Over 10,000 wholesale offers on New Arrivals, Daily Deals, Overstock, Closeouts and Qty buys. Great Seller Support, Fast Shipping, No Minimum, and Free Drop Shipping with a web store plan. 100 categories include Housewares, Home Decor, Gift & Collectibles, Fashion and Apparel, Motor-Sports Gear, Sports & Outdoors, Travel & Recreational, Seasonal, Toys & Games, and much more. We can only sell to businesses and individuals buying resale products. You have to open a Wholesale Account to view pricing and place orders. Please take a minute to signup for your Wholesale Offers account.