Souvenirs from trips are the next best thing to personalized, sincere gifts for loved ones. However, let's not get ahead of ourselves and commence with the fundamentals. According to Dun & Bradstreet, the gift, novelty, and souvenir store industry in the United States has approximately 22,500 stores and generates nearly $18 billion annually.
Our staff has selected a list of some of your store's most popular souvenirs for Independent retailers. This list can serve as a guide for how to fill your shelves with gifts this holiday season.
HOME DÉCOR
Novelty Signs from Smart Blonde
Smart Blonde sells a wide range of nostalgic replica signs, including signs for the beach, Route 66, construction, and Area 51. You can get them in a variety of shapes, including round, rectangle, arrow, surfboard, and many others, depending on the sign. They are ideal for keeping as a memento of a trip abroad.
Coastal Plaques from SJT Enterprises
Each plaque is rectangular or surfboard-shaped and has beachy sayings, pictures, and a wooden "plank" look. With your purchase, you can also get a free floor display.
South Carolina Souvenirs from Suncatchers Unlimited
These stunning suncatchers are available as magnets, ornaments, or window hangers. These stylish items, which all have South Carolina-related themes like the state shape or lighthouses, are the ideal addition to any boutique or souvenir shop.
Flags from Tags America
These polyester flags measure 3′ by 5′ and come in a wide range of designs, such as the United States, Scotland, breast cancer, Germany, and police memorial. Tags America has a little bit of everything, from military and country flags to fun flags, to suit all of your customers.
LEATHER
Leather Products from J.R. Palacios Enterprises
J.R. Palacios sells a wide range of high-quality Western merchandise, including genuine leather goods of the highest possible quality. They sell novelty leather goods like belts, wallets, cell phone cases, car seat rests, clothing, and more. J.R. Palacios is your one-stop shop for Western souvenir resellers.
FASHION ACCESSORIES
Sunset Icons Souvenir Collection from CapSmith
A snapback closure, a soft nylon mesh back, and a one-of-a-kind woven appliqué with embroidery on the crown make up the Sunset Icon collection. Through the domestic program of the company, these caps are available in a selection of colors and can be personalized with any namedrop of your choice.
Rhinestone Tumblers from Foxyware, Inc.
One of Foxyware's most popular products at the moment are these tumblers with rhinestones on them. They can make your logo in any color you want, as well as any other logo you want. These rhinestone tumblers, voted the most popular item of the year, will be selling quickly this holiday season.
HANDBAGS
Fashion Handbags from E.W. Inspirations Handbags
One example of the many items that can be found at E.W. Inspirations are these well-liked vegan leather fashion handbags with animal print that are currently in style and come with an additional multipurpose mini-bag. The spacious interior and high-quality embossed exterior of the handbags complement one another perfectly. Both the value and the styles will be adored by your clients.
MADE IN USA
Silver Vein Corinthian Bells Wind Chime from QMT Windchimes
The majestic Silver Vein chime set was added to the QMT Windchimes line of Corinthian bells. To give an old favorite a new spin, the striking black veins of the Silver Vein chime set are taken from the popular Copper Vein set. With love, Corinthian Bells are all made in the United States.
SUNGLASSES
Licensed Sunglasses from St. Louis Wholesale LLC
There is a comprehensive collection of licensed sunglasses available from St. Louis Wholesale that feature well-known teams from the NFL, NBA, MLB, NCAA, Harley Davidson, and numerous other sports. You can stock your store with fashionable souvenir sunglasses for the holiday season because they have a low order minimum of $50.
ELECTRONICS
Glow In The Dark Charging Cables from DSD Express
DSD Express has a cool new product that can assist in alleviating your customers' woes because it appears that something is frequently overlooked when packing for travel. The brand-new glow-in-the-dark charging cables are 10 feet long, extremely affordable, and can be charged during daylight hours so that customers can take pleasure in their glow at night. Near the register, this product is easy to buy on impulse.
GIFTS
Licensed Luxury Blankets from Duke Imports, Inc.
Duke Imports' licensed luxury blankets are a great addition to your souvenir shop and are well-known for their extensive selection of throws and blankets. Jurassic World, Betty Boop, The Walking Dead, Elvis Presley, Harley Davidson, and numerous other themes are available for these soft throws.
BATH and BODY
Gift Sets from Single Barrel Soaps
This amazing chevron gift bag contains two sample-size soaps, three full-size soaps, one whipped sugar scrub, and one whipped body butter or bubble cupcake. The products inside the bags can be customized, and there are six color options. After a trip, it makes the ideal present for your clients to give to loved ones at home.
TOYS
Western Toy Replica from Parris Manufacturing
Parris Manufacturing provides a comprehensive Western collection of toy pistols and is well-known for their extensive line of toy guns. Some pistols come with matching holsters, while others have fashionable designs so that your customers can show off their appreciation for Western culture.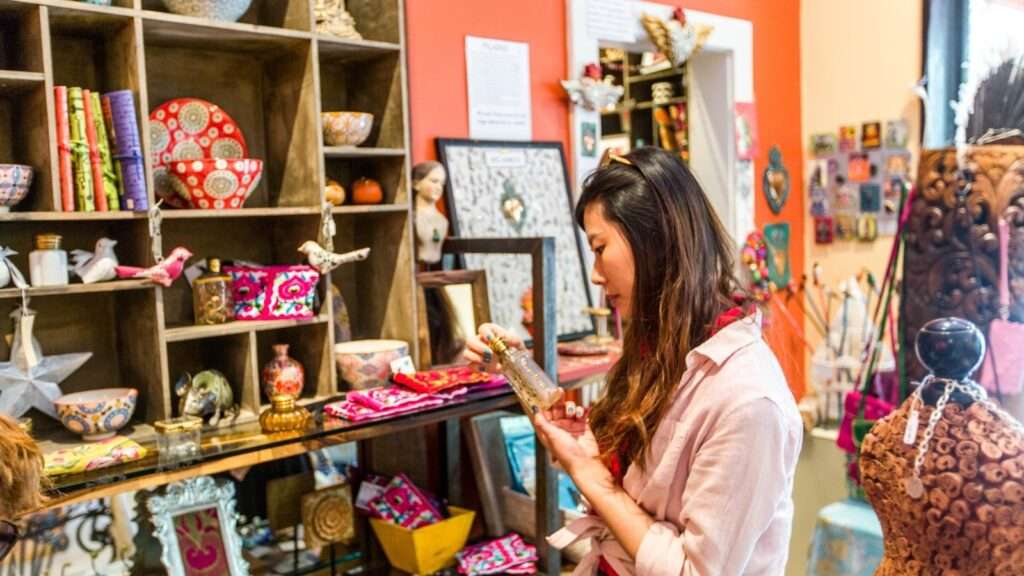 Wholesale offer is offering a lot of variety of products & suppliers.
You can Signup with us if you want any wholesale product.
Sign Up with us:
Our Service
Deeply Discounted Wholesale Offers. Over 10,000 wholesale offers on New Arrivals, Daily Deals, Overstock, Closeouts and Qty buys. Great Seller Support, Fast Shipping, No Minimum, and Free Drop Shipping with a web store plan. 100 categories include Housewares, Home Decor, Gift & Collectibles, Fashion and Apparel, Motor-Sports Gear, Sports & Outdoors, Travel & Recreational, Seasonal, Toys & Games, and much more. We can only sell to businesses and individuals buying resale products. You have to open a Wholesale Account to view pricing and place orders. Please take a minute to signup for your Wholesale Offers account.