Supporting Made in USA businesses can further contribute to a brighter and more stable future for the entire nation, which is important for our future generations. When it comes to how much of an impact buying local can have on the local economy and community, independent retailers are the first to know. The effect of purchasing from local suppliers is identical.
In addition to enforcing sustainability practices in their factories, the majority of American businesses also employ disabled or veteran employees. Why wouldn't people buy American if we can protect the environment and provide employment opportunities to those who need them? According to a recent Parenthood study, parents of Generation Z are more likely than parents of Millennials to place an emphasis on eco-friendly shopping. Since the majority of Made in USA businesses are considerate of the environment, this could lead to an increase in customers who have access to products that are better for the environment.
FOOD & GROCERY
Organic Microgreens Grow Kit
The new Organic Microgreens Kit from Back to the Roots, an organic food and gardening company, is ideal for flower shops, grocery stores, and boutiques. Zero waste is the only thing about the Organic Microgreens Grow Kit; For a product experience that is earth-friendly from every angle, all components, from the planter to the packaging, are recyclable and compostable. There are three variations of this kit: Broccoli, Rainbow Mix, and Mighty Greens.
Blueberry Mojito Bonbons
Bixby & Co., Maine's first bean-to-bar chocolate brand, is housed in a renovated 125-year-old ice factory. Kate McAleer, founder, and chocolatier, and her team strive to produce chocolates that are as environmentally friendly as possible. The chocolate and ingredients used to make the company's bonbons are non-GMO and gluten-free.
USA Grown Coffee
Scars & Stripes Coffee has a community of veterans selling their coffee, encouraging veterans to get out and join a team. Because veterans earn a commission from the coffee they sell, each purchase helps them. The company sells bagged beans and ground coffee, k-cups, and other fun merchandise, all of which are made from high-quality coffee grown in the United States. While also supporting a worthy cause, you can provide your customers with some of the best coffee.
Marjorie's Original Flavored Beef Jerky
Give your customers the opportunity to sample the world's best beef jerky. Marjorie's Beef Jerky, which is made with only natural ingredients, is a favorite of many celebrities. Despite the fact that Original is their most well-liked flavor, the other ones are just as delicious. Marjorie's Beef Jerky will have something that appeals to your customers, regardless of their preferences.
HEALTH, BEAUTY & WELLNESS
Beard Care Collection
The most effective treatment for unkempt beards is provided by The Rugged Company. Founder Corey Cole developed a holistic approach to beard care using essential oils and natural ingredients after experiencing skin issues all of his life. Beard oil, beard molding wax, beard wash, and beard conditioner are among the products in this collection. Every product is made in Noblesville, Indiana, which employs over 35 families, including the founder's own family.
Hangover-NO!
Hangover-NO! is a tried-and-true treatment for a hangover. Natural herbal components, such as vitamins B1-B6, B12, and other nutrients, make up this cutting-edge dietary supplement. Before drinking alcohol, simply take two capsules with a meal and water, and after drinking alcohol, simply take two capsules with water. There are 28 capsules, 56 capsules, and 84 capsules in each bottle size.
First Defense Nasal Screens
The first self-adhering, hypoallergenic, and non-inserted nasal filter is the First Defense Nasal Screen. These special items are intended to help channel and decrease how much foreign substances that everybody breathes in a wide range of conditions. Customers have proven to be pleased with their lightweight, unnoticeable appearance, soft, comfortable fit, and high efficiency. With a reorder rate of at least 60% and an acceptance rate of 99.96%, retailers are returning.
COSMETICS
Independence Red Sister Set
This Makeup America makeup set! includes one hydrating cream lipstick and one nail polish that goes with it to give any outfit a patriotic pop of color. Independence Red is a vivid red that looks good on people of all skin tones. All America's Makeup! Lipsticks and nail polishes are long-lasting and proudly cruelty-free, paraben-free, and non-GMO. They also represent the American spirit.
HANDMADE
Pint Beer Glass with Bullet
This best-selling pint glass is made in rural Wisconsin with a bullet CNC (machined) from a pure piece of copper by Lehigh Defense in Quakertown, Pennsylvania. It is bulletproof glasses brought to you by the father and son team at BenShot. In addition to a variety of designs on the pint glass, there are four different kinds of bullets to choose from. These glasses are heavy and of high quality.
CELL PHONE ACCESSORIES
LoveHandle Phone Grips
LoveHandle's strap is made of high-quality fabric, making it easy for customers to use while using their phones. Due to the exclusive 3M® adhesive strips, which adhere to the majority of cell phone cases or phones without leaving any residue, it has a strong grip strength. LoveHandle is easy to carry because it fits right up against the back of the phone, making it impossible to pull it out of a pocket. There is a LoveHandle for everyone, available in a plethora of designs.
TOYS & GAMES
Murbles
This lovely game is a spin-off of bocce, which everyone is familiar with. The game can be played by two to sixteen players, and the smaller and lighter balls make it simple for everyone to throw them. Murbles is the ideal family-friendly outdoor game that was developed from an idea that the creator had while he was in college.
NOVELTIES
Pinch Me Therapy Dough
This fun therapy dough combines aromatherapy and relaxation to relieve stress. Each dough is made by professionals, is pliable, soft, and has calming aromatherapy in it. There are ten calming formulas to choose from, so there is a scent that will soothe all of your customers.
HOUSEWARES & HOME DECOR
Cattitude Coasters
These one-of-a-kind coasters feature nine distinct designs of cats with attitude, each with a unique design. These coasters won't be damaged by condensation because they are made of super-absorbent natural limestone. They make excellent gifts in everything from boutiques to novelty shops. These funny coasters are a great way to make your customers laugh.
BATH
The Man Can
The Man Can is the most popular gift set from Plum Island Soap Company. Your customers won't be able to resist the masculine paint can packaging and the dual bottle-paint can opener included in the package, and they won't just love the products with a fresh scent. One bar of soap, one shave gel, one bay rum oil, one hand butter and one scratchy body accessory are included in each gift set (varies depending on stock). in a paint can of one-gallon size.
PET PRODUCTS
CBD Pet Tinctures
CBD is becoming increasingly popular not only with consumers but also with pet owners. Offering your customers a product that is made in the United States is a great way to satisfy their requirements. These tasty MEDTERRA pet tinctures are available in beef, chicken, and unflavored flavors. A dropper applicator is included in each tincture, allowing for a variety of serving sizes.
SMOKING PRODUCTS
RAW Classic Cones
The smoking industry has been completely transformed by RAW Classic 114 Cones. That's not an exaggeration; they're as simple as they come. Pre-rolled cones from RAW are made with the same pure, unbleached rolling paper as RAW Classic Papers. They are ready to be filled with your preferred tobacco or herb. Real RAW Rolling Papers, in contrast to other brands, do not contain any dyes or chalk additives. There are six cones per pack and 32 packs per box.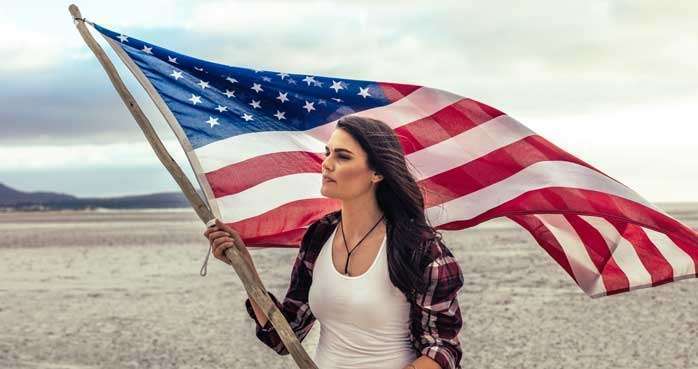 Wholesale offer is offering a lot of variety of products & suppliers.
You can Signup with us if you want any wholesale product.
Sign Up with us:
Our Service
Deeply Discounted Wholesale Offers. Over 10,000 wholesale offers on New Arrivals, Daily Deals, Overstock, Closeouts, and Qty buys. Great Seller Support, Fast Shipping, No Minimum, and Free Drop Shipping with a web store plan. 100 categories include Housewares, Home Decor, Gift & Collectibles, Fashion and Apparel, Motor-Sports Gear, Sports & Outdoors, Travel & Recreational, Seasonal, Toys & Games, and much more. We can only sell to businesses and individuals buying resale products. You have to open a Wholesale Account to view pricing and place orders. Please take a minute to signup for your Wholesale Offers account.