In 2020, getting students ready for school has never been more hectic. Many schools tried to keep classes in person as much as possible in the fall, but when another outbreak happened, students and teachers had to learn at home. Retailers and customers alike are unsure of how to prepare for the upcoming season because of the school year's extreme unpredictability.
Vaccinations Bring A Positive Economic Outlook
The new COVID-19 vaccines are definitely going to improve the outlook for the back-to-school season in fall 2021. New COVID cases are decreasing day by day, according to the New York Times database. There were an average of 91,130 cases per day during the week of February 7-13, a 39% decrease from the previous two weeks' average. It is preparing retailers for a busy and successful summer buying season, even though we are still unsure if these decreasing numbers are due to the vaccines.
According to Hemant Kalbag, Managing Director of Alvarez & Marsal's Consumer and Retail Group, "the success for the upcoming back-to-school season will be linked to the efficacy of the vaccination rollouts as well as the ability for schools to be able to communicate their plans as early as possible." Although it is difficult to predict exactly how parents will shop, every indication suggests that in-person education in the fall will be comparable to what it was prior to the pandemic, which is very encouraging news.
Back-to-School Spending Shifts
According to Kalbag, the need to purchase digital items like laptops, headphones, and monitors was probably the primary factor in the actual spending for the back-to-school season in 2020, which was higher than in previous years. Since the majority of learning was done at home, parents did not buy their children new clothes or shoes. However, in 2021, we are heading toward a more regular shopping cycle, so retailers should anticipate that customers will be looking to buy the usual supplies like backpacks, notebooks, and new clothes and shoes.
Meyar Sheik, President and Chief Commerce Officer of Kibo, stated, "While 2021 is already different from 2020, we will not see a full recovery in school-related sales until there is further uniformity and predictability in school policies across the country." Retailers can concentrate on selling disinfectants, wipes, and other related products in small, user-friendly packages that students can use on a daily basis because many school districts are currently fully or partially open. The same is true for convenient, safe, and nutritious packaged lunches and snacks.
How Retailers Can Prepare for Back-to-School
According to Jeff Hansen, co-founder and CEO of Peter Manning NYC, an apparel retailer, "Given the uncertainty, I think the best thing that retailers can do right now is to stock the 'basics' – the core products that their customers always seem to need and buy." We are fortunate in that our entire merchandise strategy is centered on essential pieces of clothing that every man needs, just reimagined and re-proportioned for our particular customers. As a result, we have greatly benefited over the past year.
Another early pandemic lesson for Peter Manning NYC was to regularly and early stock those essential items. According to Hansen, it is worth carrying a little bit more inventory to ensure that they can get product out when it is needed in light of shipping delays and manufacturing shortages. Consistency also helps build relationships with vendors and ensures that they will go above and beyond when you need them to. Peter Manning NYC has discovered that this strategy works well for a back-to-school season or any time right now.
According to Kalbag, the most significant obstacle retailers will face as they get ready for the back-to-school season is the ability of their supply chains to adapt to shifting consumer demand. When choosing what to stock, retailers should ideally be able to make adjustments as late in the season as possible due to the unpredictability of the unknown. Because you will have more information regarding whether schools will promote in-person or at-home learning, the later you make these decisions, the better.
With these guidelines in mind, retailers should stock up on the following essential back-to-school supplies in order to be as prepared as possible:
Zum Bar Goat's Milk Soap
Zum Bar Soaps, which are made with goat's milk and scentable essential oil blends infused with olive, coconut, and castor oils, are a great way to welcome college students to the classroom. Goat's milk is a naturally homogenized, silky-soft moisturizer that is handcrafted with ingredients you can say, spell, and love to smell. It is loaded with beneficial fats that assist your skin's pH levels in preserving additional hydration.
Pencil Pouch Kit
This Pencil Pouch Kit includes everything students need to learn throughout the day, eliminating the need for parents to purchase individual pens, pencils, erasers, and other supplies. The pouch contains 28 items, including six #2 pencils, six pens, twelve colored pencils, one eraser, and a pencil and crayon sharpener.
Sperry Men's Captain's CVO Surplus Sneaker
These sophisticated black sneakers can be worn by boys as part of their uniform or to dress up any outfit. Additionally, it is an excellent sneaker for all ages, from elementary school to college.
Crayola School Supplies Caddy
This Crayola caddy is the ideal way for a child to organize all of their pens, pencils, erasers, and other supplies, regardless of whether they are studying at home or in school. It has a handle for moving it from one place to another and four sections for better organization.
Themed Backpacks
Dallas Wholesalers stocks backpacks for students of all ages and genders. Each backpack has a bright and colorful design that looks great for school or traveling, whether it's sports themes or fast food or outer space.
Mary Jane Black School Shoes
These black Mary Jane shoes are ideal for schools with uniforms or a dress code because they can be worn with any outfit. It also features a black flower design on the shoe's front for a fashion statement. Available in sizes 11 to 3 for kids.
Sassy Sunflower Pens
Writing with these Sassy Sunflower Pens is a lot of fun. When you order 24, you get a free canister display that looks great on the counter.
Boys' Uniforms
Pro 5 USA has everything a parent needs to make sure their son is prepared for school, from polo shirts to khaki pants. They have the best quality at a low price, so you can make a profit and your customers won't have to spend a lot of money.
Allergy Alert Wristbands
A child may be spared an allergic reaction at school or daycare with the assistance of these wristbands. These wristbands, which are available in diabetes, fish, and shellfish allergies, are meant to be worn by children's caregivers to let them know if they have an allergy.
High Rise Solid Five Buttons Skinny Jeans
For the start of a new school year, everyone always needs new jeans, and Blue Age jeans are of high quality and will last for years. They are made of stretch denim and have five pockets with button and zip fly closures. They are designed with butt-lifting patterns.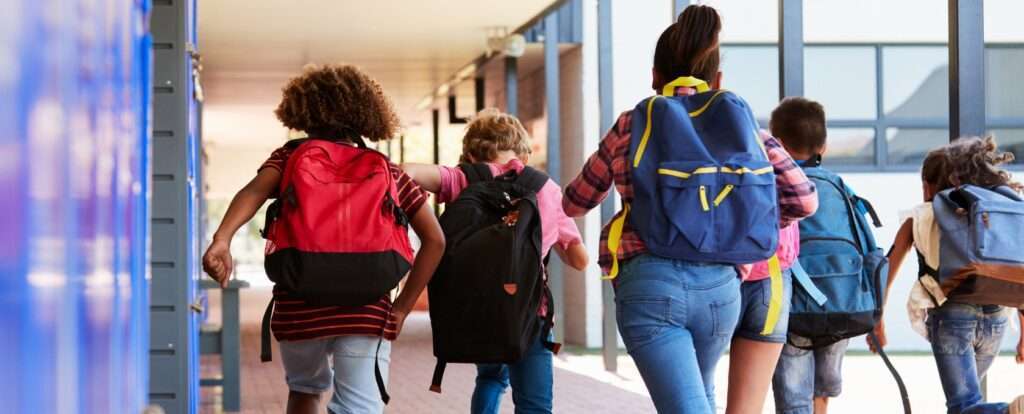 Wholesale offer is offering a lot of variety of products & suppliers.
You can Signup with us if you want any wholesale product.
Sign Up with us:
Our Service
Deeply Discounted Wholesale Offers. Over 10,000 wholesale offers on New Arrivals, Daily Deals, Overstock, Closeouts and Qty buys. Great Seller Support, Fast Shipping, No Minimum, and Free Drop Shipping with a web store plan. 100 categories include Housewares, Home Decor, Gift & Collectibles, Fashion and Apparel, Motor-Sports Gear, Sports & Outdoors, Travel & Recreational, Seasonal, Toys & Games, and much more. We can only sell to businesses and individuals buying resale products. You have to open a Wholesale Account to view pricing and place orders. Please take a minute to signup for your Wholesale Offers account.