Retailers' ability to sell goods, as well as their ability to order new products and prepare for upcoming seasons, has been hindered by rising inflation. Despite the fact that students are almost entirely back in classrooms, the back-to-school shopping season is still not completely normal due to shoppers searching for the cheapest supplies.
72% of Americans say that rising inflation has affected their spending on goods, and 70% are making fewer "fun" or impulse purchases, according to the Jungle Scout Q1 2022 Consumer Trends Report. The report also found that 47% of shoppers buy from their favorite brands due to affordability — the leading driver of brand loyalty over quality, familiarity, and sustainability — despite the fact that this may appear daunting as retailers prepare for the back-to-school buying season and stock up on essential supplies. This indicates that your regular customers will undoubtedly turn to your brand for all of their requirements, particularly if you entice them with exclusive in-store promotions and sales.
Customers Coming Back to Physical Storefronts
Andrew Duffy, SparkPlug's CEO and co-founder stated, "Based on in-store and online shopping data, the back-to-school shopping season will look remarkably similar to the pre-COVID era as shoppers return to old habits." The Census Bureau estimates that only 13% of sales are made online, while 81% of sales are made in-store, which is the same percentage as it was before the pandemic. However, the pandemic's changes now enable retailers to serve customers through any channel. Customers can now order online and pick it up in-store, view in-store and order online for home delivery, and do everything in between thanks to new tools that transform the traditional in-store retail environment into an omnichannel hub.
5WPR's third annual Consumer Culture Whitepaper revealed that more than half of consumers would rather shop in-store than online. The following are the top three factors that encourage in-store shopping: experiences inside the store, advice and support from the sales staff, and a fun activity to do with friends. The report also says that 84% of customers say it's important for them to return to stores when safety measures are in place.
Creating Loyal Customers
Despite the fact that almost half of the consumers purchase from their preferred brands, retailers still need to prepare for the arrival of new customers and the subsequent conversion of those customers into devoted customers. Duffy advises brands to ensure that associates are always greeting customers when they walk through the door, advising them on how various products can fit into their lives, and showing them the actual merchandise rather than just telling them about it. Memorable experiences always begin with an exceptional employee. Loyal customers who return will be generated if you do whatever you can to create a personalized, high-touch experience for each customer.
Duffy said, "We are also seeing that retailers who focus on maximizing their average ticket sales at times of high traffic are going to be more successful than those who focus on how to increase store traffic." A smaller brand's focus on selling 10% more in each transaction is more cost-effective and efficient than their focus on getting 1,000 more customers to the door to achieve the same result. Smaller retailers can boost revenue and build a loyal customer base by giving their staff the tools they need to recommend the right products to the right people and rewarding them for doing so.
What Back-to-School Products are Shoppers Looking to Buy?
The Retail Analyst at EDITED, Katherine Bailey, gave Independent Retailer some insight into the kinds of products that customers will be looking to buy for the back-to-school season:
Accessory Styles for the 90s
On TikTok, young students are increasingly experimenting with nostalgic 90s hair accessories like claw clips and small decorative barrettes within the confines of their school uniform. The stock of school hair accessories has increased by 40% year over year. Butterfly accessories have a lot of commercial appeal in childrenswear right now and are an affordable trend addition to back-to-school collections, whereas retailers have slightly reduced unicorn newness.
Backpacks with a purpose.
An alternative to the extensive market for licensed school backpacks is the practical hiking rucksacks seen throughout FW22. Modern retailers like Zara are already investing in ergonomics and a variety of storage options for the demands of a return to school.
Interactivity.
For the SS22 return to school, UK retailers significantly stock school footwear with interactive elements, such as light-up and color-changing components. In order to meet the high expectations of the Gen Alpha demographic, which is becoming increasingly technologically literate, it is essential to continue these sensory enhancements across schoolwear.
How Small Businesses Can Stand Out from Amazon
In order to attract back-to-school shoppers, independent retailers must shine because it is simple for them to shop on Amazon. Carrie Parker, SVP of Marketing at Cordial, stated, "Customers have perfected the art of online shopping, which means the market is only going to get more competitive. However, there is an opportunity for independent retailers, especially as customers prioritize more than just convenience."
"In our research, we discovered that the vast majority of customers say they are more likely to make a purchase from businesses and stores that communicate with them in a personal and pertinent manner. To rival bigger brands, autonomous retailers need to zero in on significant connections with their crowds that address their particular requirements. Since consumers want brands to communicate with them in a personal and relevant way, authenticity and value will be crucial to winning them over. Using real-time insights and advanced data models, retailers should delve deeper into their data to discover new ways to engage their customers and send better messages that provide each customer with personally relevant value.
All of this comes down to providing exceptional, individualized customer experiences. In this regard, larger brands simply cannot compete with smaller retailers. Retailers should also keep in mind the upcoming patriotic holidays as they stock up on back-to-school supplies. For the back-to-school and patriotic seasons, consider offering the following low-cost goods to your customers:
Oat Bars
For growing children, Gratisfied Oat Bars are the ideal healthy snack. They have a short, easy-to-read list of ingredients, are sweetened with low-glycemic sweeteners, and are baked in avocado oil, which is good for your heart. In addition, they are safe to bring into schools and free of all common allergens (gluten, dairy, soy, tree nuts, and peanuts). As a result, they are an excellent choice for individuals who have food intolerances.
Garden Daydreamer Ring
For those who will be returning to school in the upcoming season, this stunning 14K gold-plated ring makes the ideal fashion statement. This sturdy, adjustable, and hypoallergenic ring has a bouquet of glistening, textured leaves and is hypoallergenic.
Athena Backpack
This backpack's convertible strap makes it the ideal accessory for college students who want to dress up their back-to-school supplies. It can be worn as a crossbody or a backpack. It has two side pockets and one frontal zip pocket made of textured vegan leather. There are numerous useful compartments inside for organizing various supplies.
Children's Lunch Bags
These lunch bags, which come in a variety of well-known franchises like Paw Patrol, Super Mario, Mickey Mouse, and My Little Pony, among others, are ideal for keeping lunches fresh. Some even include water bottles and fit easily into backpacks, making it simple to transport them to and from school.
Collapsible Water Bottles
These Collapsible Water Bottles are made of three layers of extremely durable plastic and are suitable for use at school, while camping, on a trip, or while hiking. When full, each bottle stands 10 inches tall, but when empty, it rolls, folds, or flattens. Then simply slip it into a backpack, purse, or pocket. Alternatively, customers can secure their belts with the color-matched metal carabiner.
Seasonal Windsock 4th of July Uncle Sam
The length of this decorative windsock is greater than 4 feet. The bold colors, which feature a proud Uncle Sam, will dance in the wind to demonstrate your patriotic spirit. The top rim is sewn with strong nylon string to help it keep its shape, and the hook that comes with it makes it easy to hang.
Patriotic Auto Flag
This patriotic auto flag is great for Independence Day, Memorial Day, or anytime else you want to show your love for your country. It easily mounts to the windows of your car. The sturdy plastic window mount is 17 1/2 inches long, and the nylon flag measures 19 inches by 11 1/4 inches. A hang tag is included with the packaging of each flag.
Biker Gnome Solar Statue
This adorable gnome statue is the ideal addition to any yard or garden at a time when consumers are putting out all of their summer decorations and starting new gardens. This statue has a solar panel that helps the gnome light up at night and comes complete with a matching gnome hat and leather jacket.
Aviator American Flag Sunglasses
With these cool sunglasses, your customers will be the center of attention at the party. Others will be able to see the beautiful design of the American flag on the front of both lenses, but wearers will only see the regular tint to protect their eyes from the sun.
Patriotic Birdhouse
With this adorable birdhouse, Uncle Sam is ready to welcome feathered visitors to any yard. It has stars on the roof, a red and white picket fence, and an American flag that is flying high from the flagpole. It also has a lot of patriotic charm. The birdhouse has two entrances and decorations in the shape of hearts to make birds feel right at home in the United States. It also has a clean-out hole in the back.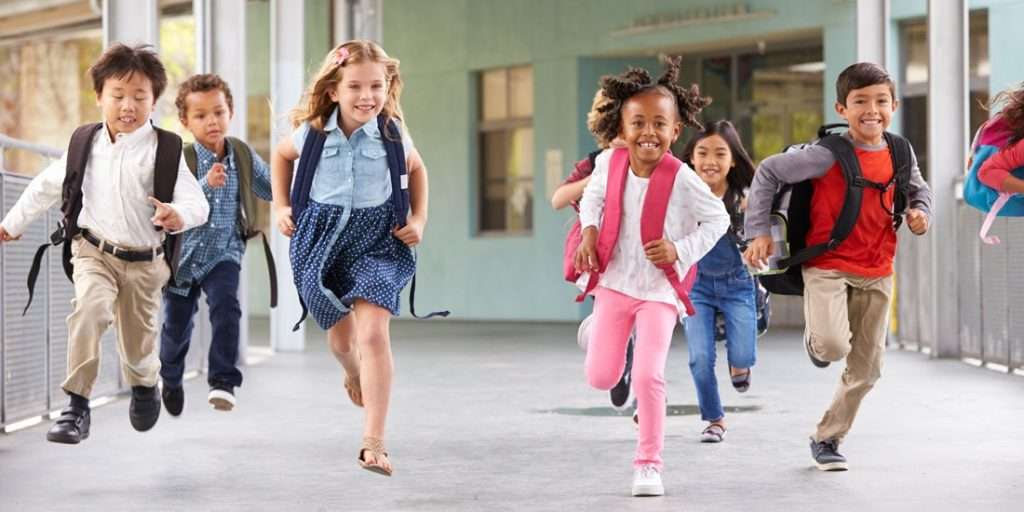 Wholesale offer is offering a lot of variety of products & suppliers.
You can Signup with us if you want any wholesale product.
Sign Up with us:
Our Service
Deeply Discounted Wholesale Offers. Over 10,000 wholesale offers on New Arrivals, Daily Deals, Overstock, Closeouts and Qty buys. Great Seller Support, Fast Shipping, No Minimum, and Free Drop Shipping with a web store plan. 100 categories include Housewares, Home Decor, Gift & Collectibles, Fashion and Apparel, Motor-Sports Gear, Sports & Outdoors, Travel & Recreational, Seasonal, Toys & Games, and much more. We can only sell to businesses and individuals buying resale products. You have to open a Wholesale Account to view pricing and place orders. Please take a minute to signup for your Wholesale Offers account.