Summer break has not yet begun at school. However, for many retailers, back-to-school shopping begins right now. And with good reason too. One of the longest retail holidays, back-to-school shopping is quickly becoming one of the most profitable. According to the National Retail Federation, consumers spend more on back-to-school and back-to-college than on Mother's Day, Father's Day, and Valentine's Day taken as a whole.
To succeed in the back-to-school selling season, make the most of the following products:
Backpacks
Backpacks, of course, are an essential component of any back-to-school display. Backpacks are one of a kind because they combine fashion and function. Backpacks are a great way to accessorize your mannequins and fit them into your clothing displays if you run a boutique or apparel retailer. Choose a stand-alone display for other retailers. To create a setup that stands out visually, make use of merchandising techniques like the Rule of Three and color blocking.
School and Organization Supplies
When planning for back-to-school shopping, probably the first thing that comes to mind is school supplies. planners, pens and pencils, markers, pencil cases, highlighters, scissors, tape, and glue, among other things. There are numerous essential school supplies for students and back-to-school shoppers. Surprisingly, however, actual school supplies do not account for a significant portion of total back-to-school spending. Individually, back-to-school and college shoppers will spend more on shoes, electronics, and clothing than on school supplies.
To get the most out of this category, buy a lot of colorful, up-to-date, and entertaining school supplies that you can display as last-minute purchases at the store's entrance and checkout.
Apparel
When it comes to back-to-school shopping, the largest and most profitable product category is apparel. Shoppers will buy a lot of underwear and sports practice gear, in addition to blue jeans and outfits for school pictures. Back to school means going back to the basics, whereas fashions for spring and summer are all about trying out new styles and trends.
Athletic Wear and School Spirit
Back to school also means back to sports, whether students are participating in games on the field or watching from the bleachers. Athleisure clothing, such as sweatshirts, t-shirts, leggings, and joggers, can be worn anywhere from the classroom to after-school activities and weekends. Stock clothing with school logos if you live near a college, university, or even a large high school. Because of their high prices, college bookstores are easy to compete with. To gauge interest, begin with inexpensive items like t-shirts and magnets, then move on to more expensive items like sweatshirts and blankets.
Dorm Room Necessities
Spending on higher education actually surpasses spending on elementary school each year. The majority of students move to a new dorm each year, which accounts for a significant portion of this. These customers buy not only clothes and school supplies, but also bedding, personal care products, products for storage and organization, small furniture and appliances, non-perishable foods, and other necessities for dorm rooms. Most stores and boutiques can easily incorporate bedding, bath linens, and small home goods. Keep in mind that a lot of students are looking for matching items that also save space in small dorm rooms.
Don't Forget the Extras
There are a lot of little extra necessities to think about when shopping for back-to-school and college supplies. Back-to-school shopping is dominated by electronics. Even though we don't recommend that every store start selling laptops, you should definitely buy headphones, charging cables, and phone cases that can be displayed at the checkout. Additionally, think about extras like lanyards, holders for student IDs, hair ties, and small cosmetics or skincare items.
Tips for Acing Back-to-School Buying
They say you know: Plan to fail and not plan to fail. Having a strategy is the first step in successful back-to-school shopping. To determine when and what customers purchased, look at your sales figures from the previous year and the year before. Create a category-by-category budget for your purchases using that information. Three additional hints for successful back-to-school shopping are as follows:
• Stock up on Basics Now
From July to the end of September, back-to-school shopping begins. Most of the time, it takes even longer than shopping for the winter holidays. Additionally, it can be nearly as profitable for many stores. You'll need a lot of things, and you'll want to get the best deal. Now is the time to buy the essentials. Buy in bulk and negotiate a great deal now if you have a product category that always wins back-to-school sales. Make sure you're getting the best value and quality for your money by shopping around. Even on basic items like backpacks and blue jeans, higher quality products have higher markups.
Additionally, if you buy now, you will have more time to save and make financial preparations for other back-to-school necessities like updating your store display and making advertising investments.
• Set Aside Some Rainy Day Funds
Make sure to set aside about 20% of your back-to-school shopping budget for last-minute restocks and unforeseen product trends, regardless of how well you plan ahead. Shopping for back-to-school supplies takes a long time. Give yourself some leeway to buy more impulsive items, respond to customer requests, and introduce new products that will give your back-to-school displays new life.
• Build Margins and Create Value Through Personalization
If you buy the basics early, you can spice them up and sell them for more money. This may necessitate locating a supplier or manufacturer who permits you to design your own backpacks or, at the very least, select colors and prints. Alternatively, you can get basic items embroidered with prints or initials on them on demand.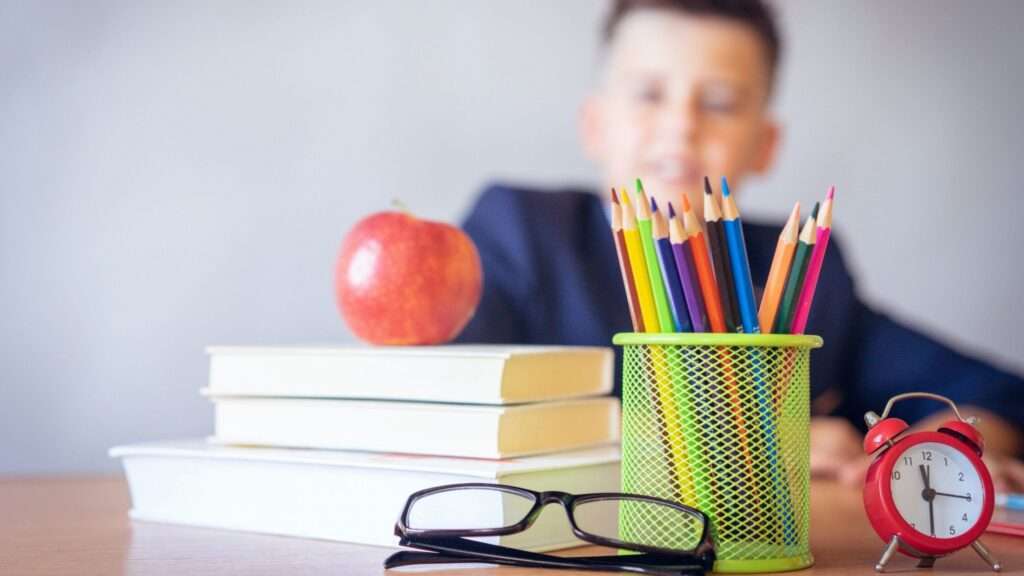 Wholesale offer is offering a lot of variety of products & suppliers.
You can Signup with us if you want any wholesale product.
Sign Up with us:
Our Service
Deeply Discounted Wholesale Offers. Over 10,000 wholesale offers on New Arrivals, Daily Deals, Overstock, Closeouts and Qty buys. Great Seller Support, Fast Shipping, No Minimum, and Free Drop Shipping with a web store plan. 100 categories include Housewares, Home Decor, Gift & Collectibles, Fashion and Apparel, Motor-Sports Gear, Sports & Outdoors, Travel & Recreational, Seasonal, Toys & Games, and much more. We can only sell to businesses and individuals buying resale products. You have to open a Wholesale Account to view pricing and place orders. Please take a minute to signup for your Wholesale Offers account.