Description
The performance of the Genuine Battle Ready Wholesale Viking Longswords is present in the high-carbon steel blade. Which gleams with expert brilliance. For maximum durability, the blade's whole tang goes through the thick handle. Presenting an authentic stance in both swordplay and historical reenactments. A lovely fuller that centers the blade and joins a central ridge at the end. Your firm holds on to the sticky real leather handle grip. A robust steel pommel weighs the rear of the grip. The wooden scabbard with a leather wrap comes. You might occasionally see rust on the blade and scabbard neck due to the high carbon content. If so, use steel wool to clean. There are 36.50 inches in total length.
Authentic battle-ready wholesale Viking longswords are a must-have for any collector or enthusiast of Viking weaponry. A provides a realistic experience of what it was like to wield a Viking weapon in battle. Our wholesale offers on thousands of products cover hundreds of categories from the top importers in North America. Our daily deals mean that you can get these authentic Viking longswords at a great price. Providing a strong and durable blade that will stand up to heavy use. They also feature authentic designs, including intricate hilt. Pommel details, and come with a leather scabbard for easy and safe storage. Related categories to these Viking longswords include Viking shields and helmets. Whether you're a collector, reenactor, or simply enjoy the look and feel of authentic Viking weaponry.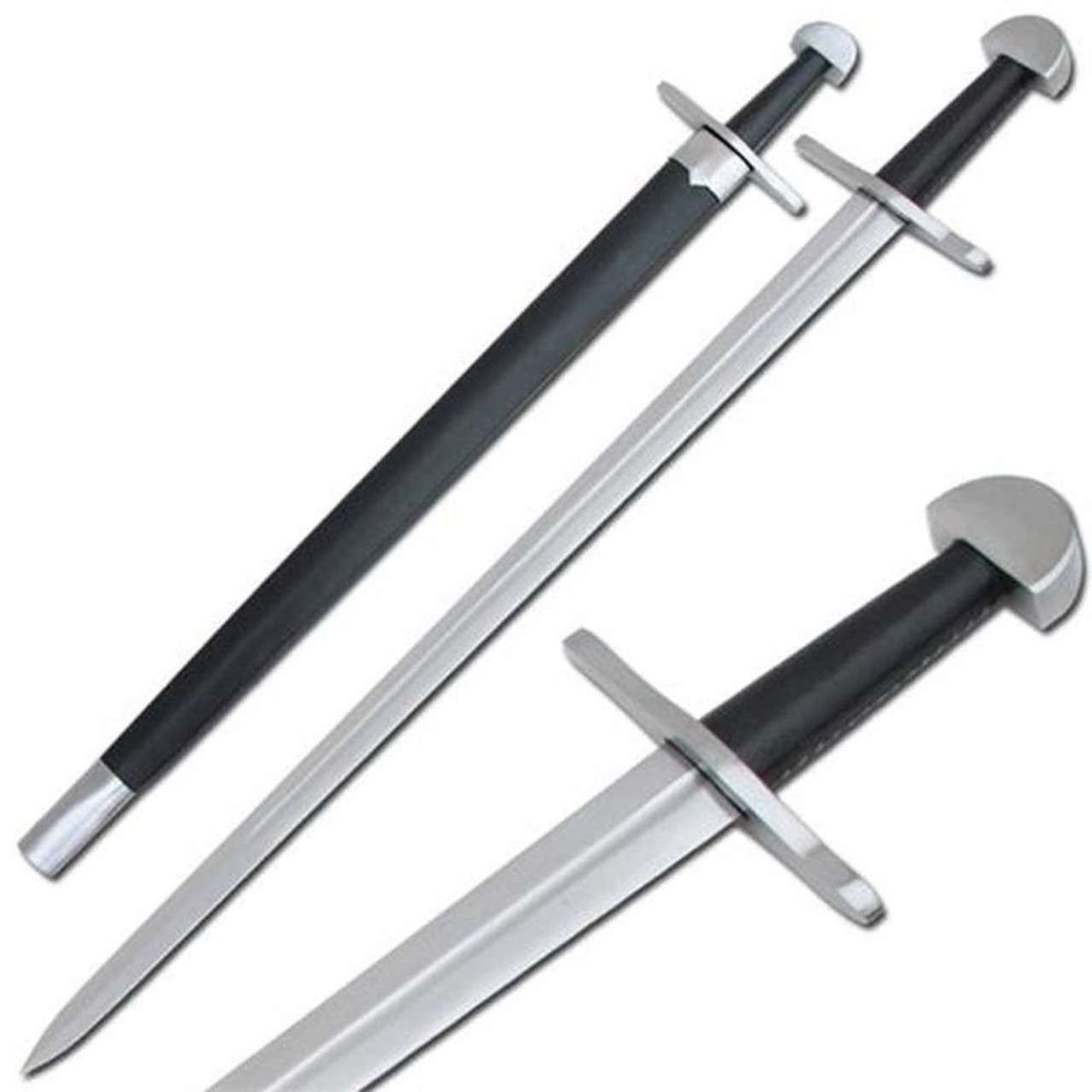 Authentic Battle Ready Wholesale Viking Longsword
Wholesale offer is offering a lot of variety of Swords, and here are some of our related to swords.
You can Signup with us if you want any product category.
Below here, some of our related swords categories.
Our Service
Deeply Discounted Wholesale Offers. Over 10,000 wholesale offers on New Arrivals, Daily Deals, Overstock, Closeouts, and Qty buys. Great Seller Support, Fast Shipping, No Minimum, and Free Drop Shipping with a web store plan. 100 categories include Housewares, Home Decor, Gift & Collectibles, Fashion and Apparel, Motor-Sports Gear, Sports & Outdoors, Travel & Recreational, Seasonal, Toys & Games, and much more. We can only sell to businesses and individuals buying resale products. You have to open a Wholesale Account to view pricing and place orders. Please take a minute to signup for your Wholesale Offers account.
"Get access to unbeatable daily deals and bulk offers with "Wholesale Offers". Our platform offers the best value for money by connecting you with over 800 trusted importers in the U.S. With a focus on overstock and quantity buys, you can enjoy exclusive discounts and savings on a wide range of products. No need to go from store to store or spend countless hours searching online – we bring all the best deals to you in one convenient place. Sign up now and start experiencing the power of bulk buying and unbeatable savings!"