Remember the date: 12 and 13 July The infamous Prime Day is returning, and during both days, select products will be available at the lowest prices ever offered by Amazon. Adobe Analytics reports that during the two-day shopping event last year, total e-commerce sales exceeded $11 billion. Although it was a 24-hour period rather than a 48-hour one, Cyber Monday totals in 2020 were slightly higher than that figure.
Prime Day has evolved into the ultimate opportunity for retailers looking to boost sales and brand recognition. It was initially designed to help sellers increase sales and market share, reward Prime members, and increase Amazon traffic during a slower online shopping window. Despite the fact that the cost of advertising in the marketplace has increased over time as its popularity has grown, it is still a great place to make extra cash.
Maurice Contreras, CEO of Volcanica Coffee, claims that participating in Prime Day for retailers is a "no-brainer." His company saw a 69% increase in sales on Prime Day in 2021 compared to 2020. As a result, he is sharing seven helpful hints and key lessons learned from his brand's success so that other business owners can use the annual shopping event to boost sales and promote their brand to the huge crowd:
Get Amazon Listings in Order
This is the most important thing to do and the best time to look over titles, pictures, and descriptions. Concentrate on the reasons customers should care about your products. Customers who aren't as familiar with your products as you are should find titles and descriptions appealing and understandable. Use bullet points and descriptions that are easy to understand. Don't use industry jargon; if you do, keep it to a minimum. It is also helpful to feature multiple product images, such as still shots against a white background, of them in use, or from various angles. The perception of a product's quality is also improved by high-quality video production.
Send Amazon a Lot of Inventory
During Prime Day and in the future, a lack of inventory will result in a decrease in search ranking and a reduction in sales. This means posting both your most popular and least popular products. If you offer additional discounts or deals, Prime Day can be a great way to get rid of excess stock.
Offer Deals Leading Up to and On Prime Day
Amazon's algorithms favor sales conversions, so special offers leading up to Prime Day can help push a product higher in search results and reap the benefits during the holiday. Since Prime members get early access to deals on June 21, customers are already looking through the site to see what's available. Retailers will want to ensure that their brand is one of the first deals seen.
Invest in Prime Day
Investing in Prime Day to sell your products can still help you win in the long run, even if your budget doesn't allow for spending year-round. You can participate in a variety of options, including sponsored products, special offers, deals, discounts, coupons, and advertisements. Since Prime Day's significantly increased traffic can result in sales if properly promoted, now is the time to invest.
Leverage for Product Reviews
A "prime" opportunity exists to increase product reviews, which are favored by Amazon, the media, and shoppers. Positive reviews will show that you sell a hot item and provide excellent customer service. To get started, think about working with a company like Feedback Genius, which encourages customer reviews.
Compliment Prime Day via Product Website
Before making a purchase on Amazon, customers frequently conduct research on a brand by going straight to the brand's website. By offering free coupons and deals with email opt-ins, you can take advantage of Prime Day traffic. At the end of the day, the objective is to acquire long-term customers rather than merely one-time purchasers.
Evaluate Results and Learn From Them
Use customer feedback and an analysis of the return on investment (ROI) as a gift to improve your product. Not only can this information improve your brand and products as a whole, but it can also prepare you for the changes you need to make for the upcoming holiday shopping season and even Prime Day 2023.
Amazon has been helping small businesses and artisans who sell on their platform gain momentum over the past few years. Prime Day clearly presents innumerable opportunities for independent retailers to expand their brand, despite the fact that it may be too costly to sell year-round on the market. Many customers may be prepared to buy from smaller businesses, especially given Amazon's focus on small businesses. This Prime Day and for many years to come, let these suggestions serve as your guide.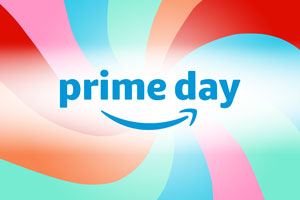 Amazon Tips To Leverage Prime Day
Wholesale offer is offering a lot of variety of products & suppliers.
You can Signup with us if you want any wholesale product.
Sign Up with us:
Our Service
Deeply Discounted Wholesale Offers. Over 10,000 wholesale offers on New Arrivals, Daily Deals, Overstock, Closeouts, and Qty buys. Great Seller Support, Fast Shipping, No Minimum, and Free Drop Shipping with a web store plan. 100 categories include Housewares, Home Decor, Gift & Collectibles, Fashion and Apparel, Motor-Sports Gear, Sports & Outdoors, Travel & Recreational, Seasonal, Toys & Games, and much more. We can only sell to businesses and individuals buying resale products. You have to open a Wholesale Account to view pricing and place orders. Please take a minute to signup for your Wholesale Offers account.
"Get access to unbeatable daily deals and bulk offers with "Wholesale Offers". Our platform offers the best value for money by connecting you with over 800 trusted importers in the U.S. With a focus on overstock and quantity buys, you can enjoy exclusive discounts and savings on a wide range of products. No need to go from store to store or spend countless hours searching online – we bring all the best deals to you in one convenient place. Sign up now and start experiencing the power of bulk buying and unbeatable savings!"