It has never been easier to find specialty food and beverage products. With its user-friendly wholesale platform, Mable, which was founded by a grocer, is committed to fostering the success of the community of small businesses.
Purchasing Products Made Simple
Mable is the ideal wholesale partner for sourcing specialty food and beverages from local, emerging businesses because it offers direct shipping, low order minimums, and over 1,500 brands to choose from. Mable takes care of all the purchase orders, billing, and invoicing so that retailers can concentrate on selecting the right products for their stores. They have your next best-seller, including artisanal cheeses and pantry essentials.
According to Alex Temple, Director of Sales and Marketing at Mable, "We set out to make it easy for the smaller stores to access incredible wholesale products so they can stay competitive in a system that increasingly favors larger stores." Traditional distribution typically has very high order minimums, and it is not uncommon for a small store to place an order and receive only 60% of it delivered. Mable is a more adaptable option, allowing retailers to order smaller quantities and have them delivered directly to their location.
Easy Access to Great Products & Services
On Mable's website, creating an account is a breeze. You will have access to all of the specialty food and beverage brands in one location with just one simple signup form. It costs nothing to sign up for an account, and all new users get started with a pre-approved $2,000 to begin the ordering process. Additionally, Mable offers net 45 terms, which permit retailers to pay their invoices within 45 days of purchase.
Transforming the World of Wholesale
Running your own business presents a unique set of difficulties. After opening Paradise Provisions, a small grocery store in Warren, Vermont, Mable's founder, and CEO Arik Keller faced his own challenges. Managing inventory and making purchases became increasingly difficult as they expanded the store's selection to include more local craft and specialty food items. Mable is an ordering platform designed to support the success of small businesses. Arik was inspired to gather a team of experts in retail, commerce, and technology because he was aware that there had to be a better way.
On Mable's website, independent retailers can look through updated catalogs, quickly reorder, and view their order history.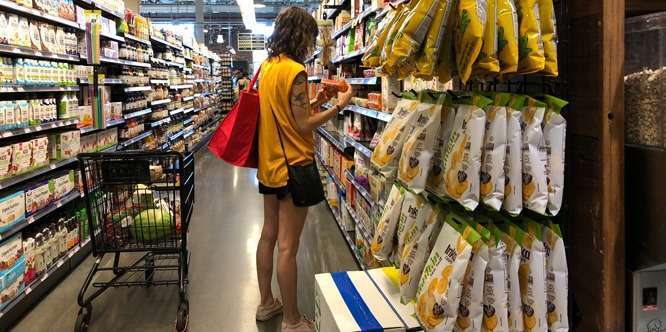 Wholesale offer is offering a lot of variety of products & suppliers.
You can Signup with us if you want any wholesale product.
Sign Up with us:
Our Service
Deeply Discounted Wholesale Offers. Over 10,000 wholesale offers on New Arrivals, Daily Deals, Overstock, Closeouts and Qty buys. Great Seller Support, Fast Shipping, No Minimum, and Free Drop Shipping with a web store plan. 100 categories include Housewares, Home Decor, Gift & Collectibles, Fashion and Apparel, Motor-Sports Gear, Sports & Outdoors, Travel & Recreational, Seasonal, Toys & Games, and much more. We can only sell to businesses and individuals buying resale products. You have to open a Wholesale Account to view pricing and place orders. Please take a minute to signup for your Wholesale Offers account.