You are missing out if you are a retailer and you have not yet taken advantage of the various CBD opportunities that are available to you. According to BDS Analytics and Arcview Market Research, the overall market for CBD sales in the United States is anticipated to exceed $20 billion by 2024. The CBD industry is experiencing rapid expansion.
JustCBD is an excellent company that can assist retailers in starting to sell CBD products. JustCBD has one of the largest, if not THE largest, CBD product offerings, with over 300 SKUs and more on the way. They are sold in more than 14,000 retailers, have over 150 distributors, and are available in fifty US states.
The Best Quality Money Can Buy
JustCBD offers a wide range of products that have been carefully formulated in accordance with the highest standards in the industry, including edibles, oils, personal care, and pet care. Each item is tested to make sure it always has the best quality. The brand grows all of its industrial hemp-derived CBD in Nevada and Oregon.
The perfect blend of high-quality ingredients and an innovative mindset makes JustCBD products fascinating and distinctive. The company was established on the premise that CBD is the occult wonder of Mother Nature. It is their goal to provide products of the highest possible quality made with the best ingredients and in accordance with the highest standards set by the industry. JustCBD gives customers the transparency they want by testing their products in world-class labs.
New Vegan CBD Gummies
A new line of gummies from JustCBD has just come out, and every retailer should check it out. Vegan CBD Gummies are gluten- and cholesterol-free, non-GMO, and free of gelatin. The Vegan Gummies contain 300 milligrams of CBD from hemp in each pound.
Get Your Feet Wet with JustCBD
JustCBD has a business model with three significant advantages for retailers interested in starting with them. The first is their cost structure, which allows for high margins at the lowest prices. Additionally, they have a streamlined supply chain that ensures prompt product availability. Last but not least, the business has successfully developed over 300 SKUs to meet customer needs at every level thanks to their never-ending innovation mindset.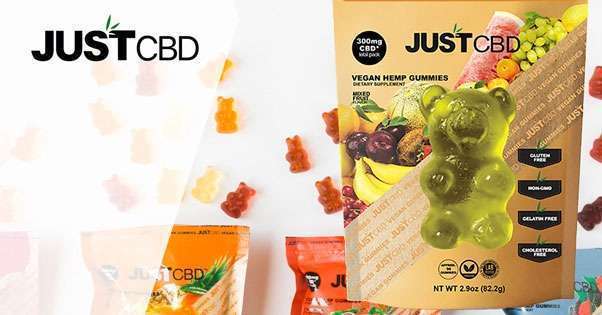 Wholesale offer is offering a lot of variety of products & suppliers.
You can Signup with us if you want any wholesale product.
Sign Up with us:
Our Service
Deeply Discounted Wholesale Offers. Over 10,000 wholesale offers on New Arrivals, Daily Deals, Overstock, Closeouts and Qty buys. Great Seller Support, Fast Shipping, No Minimum, and Free Drop Shipping with a web store plan. 100 categories include Housewares, Home Decor, Gift & Collectibles, Fashion and Apparel, Motor-Sports Gear, Sports & Outdoors, Travel & Recreational, Seasonal, Toys & Games, and much more. We can only sell to businesses and individuals buying resale products. You have to open a Wholesale Account to view pricing and place orders. Please take a minute to signup for your Wholesale Offers account.