Cannabidiol, or CBD, is one of the plant's most important active ingredients. It can be obtained from a variety of cannabis species or manufactured synthetically. One thing is certain: CBD's positive effects on human and pet health are undeniable, as CBD statistics clearly demonstrate. There are varying opinions regarding whether it works best on its own or when combined with other cannabis compounds.
Until further research on the substance begins, federal law only allows CBD that is derived from hemp. We can observe CBD as an amazing treatment, but we can also observe industry shifts. That is a significant undertaking, and many people would like a piece of that $20 billion pie (this is the forecast for CBD sales in the United States by 2024).
The State of the CBD Industry
One in four Americans uses CBD in some way. CBD oils, edibles, lotions, and other products made with hemp extract currently hold 50% of the cannabis market. CBD oils and tinctures, topicals, capsules, and CBD-infused beverages are the most frequently used CBD-based products, according to the consumer body.
In 2017, sales of CBD products derived from marijuana and hemp reached $367 million in the United States. By 2020, the CBD industry is expected to have grown by 700 percent to $2.1 billion. Internet or other direct sales of hemp-based CBD are expected to account for 41% of sales in the United States, followed by natural and specialty retail (28%), practitioner (20%), smoke shops (9%), and mass market retail (2%)
By 2025, the total market for CBD sales in the United States should exceed $20 billion. The world's largest importer of hemp goods is still the United States. Compared to 2016, the import decreased by 57% in 2017. The import decreased by 20% in the first half of 2018.
The CBD Oil Market
The market for CBD oil saw sales of $190 million in 2017. The sales of CBD and hemp oil products in the United States reached $238 million in 2018, a 57% increase from 2017. Between 2017 and 2021, it is anticipated that the global CBD oil market will expand at a CAGR (compound annual growth rate) of 39%.
The CBD Pet Supplies Market
One of the CBD market's fastest-growing segments is this one. Due to the fact that traditional mass-market pet retailers have not yet begun carrying the products, the majority of sales of CBD-infused pet and animal products take place mostly online. Although supplies aimed at horses and other domesticated animals are expected to enter the market, traditional dog and cat products are currently dominating the market. By 2022, sales of CBD products for animals and pets are expected to reach $125 million, which is a CAGR of 57% over the next five years.
Cannabis-Infused & CBD Beverage Market
The sales of cannabis, CBD, and hemp-infused drinks in the United States increased by $89 million in 2018. By 2022, the market for CBD and THC drinks in the United States could reach $600 million. Over $1.4 billion will be added to the market for drinks infused with CBD and hemp by 2024.
CBD's Legal Status
Uruguay was the first nation in the world to legalize cannabis and products derived from cannabis. In 2018, cannabis was made completely legal in Canada, making it the second nation to do so. Hemp CBD extracts are now legal in the United States thanks to the Agriculture Improvement Act, which was passed in December of 2018.
CBD Industry Trends & Predictions
Nowadays, CBD beverages are definitely a thing. New and creative businesses stand to benefit greatly from this. In 2019, the prices of hemp-extract products will continue to fall due to rising demand. All media outlets released massive waves of information about CBD to the general public in 2018—a big year. These products will continue to be available in department and beauty stores, pharmacy chains, and mass retail establishments.
Interest in and awareness of CBD-infused foods and beverages will continue to rise as more products enter the market. In the future, it is anticipated that genuine new brands will emerge. Production for these brands will begin, and it will be much more consistent than it is now. Customers will undoubtedly demand, at some point in the future, that the FDA establish clear regulations and rules so that they can know precisely what they are purchasing. By 2022, it is also anticipated that the CBD industry will see a 21% increase in job growth.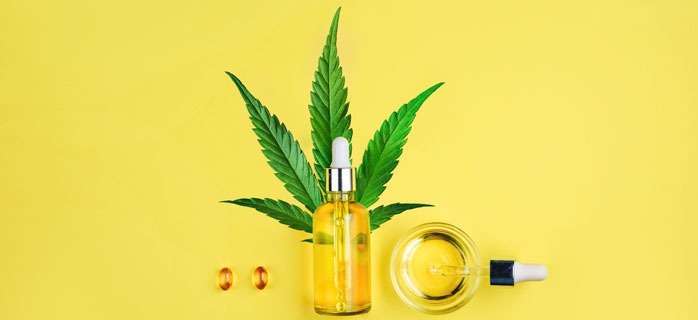 Wholesale offer is offering a lot of variety of products & suppliers.
You can Signup with us if you want any wholesale product.
Sign Up with us:
Our Service
Deeply Discounted Wholesale Offers. Over 10,000 wholesale offers on New Arrivals, Daily Deals, Overstock, Closeouts, and Qty buys. Great Seller Support, Fast Shipping, No Minimum, and Free Drop Shipping with a web store plan. 100 categories include Housewares, Home Decor, Gift & Collectibles, Fashion and Apparel, Motor-Sports Gear, Sports & Outdoors, Travel & Recreational, Seasonal, Toys & Games, and much more. We can only sell to businesses and individuals buying resale products. You have to open a Wholesale Account to view pricing and place orders. Please take a minute to signup for your Wholesale Offers account.