Smaller online retailers are left behind and must constantly make updates to ensure that their websites are as user-friendly as Amazon and Walmart, two retail e-commerce giants that set the standard for website design and experiences. Due to the fact that 38% of customers will leave a website if they find the layout to be unattractive, having a visually appealing website is absolutely necessary.
Here are seven ways to visually optimize your website to keep future customers from leaving:
Include the Most Important Information Above the Fold
Your homepage's "above-the-fold" content will be the basis of a user's first impression, so it needs to be good because it will be visible prior to scrolling. A high bounce rate, as well as a loss of customers and revenue, may result from displaying incorrect content above the fold.
A Pro Tip: Wingify says that brands should put their logo, contact information, a search and navigation bar, current deals, a shopping cart, and calls to action above the fold.
Make Your Website Mobile-Friendly
Mobile traffic accounts for 53% of all e-commerce traffic, and mobile commerce accounts for 30% of all U.S. e-commerce. It's easy to lose all of those customers if your website doesn't work well on smartphones. You will need to make your website mobile-friendly by:
Select a mobile-friendly template or theme.
Reduce your content.
Lighten up the images and CSS as much as you can.
Prevent Flash
Adjust the button's position and size.
Spread your links out.
Make use of a font that is large and easy to read.
Get rid of pop-ups.
Regularly check
Include Images & Videos
When it comes to showcasing your products, images and videos are especially useful for enhancing the user experience. It's very boring to click on a website and find a blank page without any pictures or colors. When visitors arrive at your homepage, they ought to be able to immediately identify the products you offer.
A Pro Tip: Videos should be used sparingly on your website because having too many of them can slow down your page, whereas images can be used everywhere else. On your homepage, put a video of people using your products. The video, which demonstrates firsthand how your products can be used to help others, will captivate shoppers and make them want to watch it all.
Ensure Those with Disabilities Can Still Access & Enjoy Your Website
More than a quarter (46%) of retail brands' homepages contain more than ten critical errors, preventing access for 15% of the world's disabled population. One in 12 men and one in 200 women are colorblind, so even a seemingly insignificant choice like color can render a design experience inaccessible to them. Brands need to make sure that everyone can access and enjoy their website if they want more visitors.
A Pro Tip: Alt text makes the web easier to use for people who use screen readers or browsers that don't let you see images. You can guarantee that visitors with visual impairments will still be able to appreciate the images on your website if you add an alt tag to each image you post.
Provide Multiple Images for One Product
While a single image allows customers to see how the item actually looks, multiple images can give it more depth. According to Convertcart, an average of eight images is sufficient and can even boost conversions. Around eight images are used for each product by major brands like Adidas, Victoria's Secret, Zappos, and H&M.
A Pro Tip: Using a sitemap, for instance, to properly organize your images can make it easier for Google to locate product images. Convertcart claims that adding multiple keyword alternatives to each image can also boost your Google rankings.
Create Detailed Descriptions for Each Product
In addition to helping with SEO, adding multiple images to your online products and providing more in-depth product descriptions can boost your Google search rankings. Doing keyword research should be the first thing retailers do, followed by including words that are currently popular in your product descriptions.
A Pro Tip: Brands should use search terms with image stacks, as this indicates that users want to see images for that search query, according to Convertcart. Because users were initially looking for images, Google assigns image stacks to keywords that are re-entered in image search.
Provide Contact Information
Despite how obvious this may appear, 44% of website visitors will leave a company's website if there is no phone number or contact information. Allowing customers to get in touch with you is crucial, especially if they are considering whether they will need to return an item because shoppers are becoming more aware of scams and fake websites.
A Pro Tip: Displaying your contact information not only helps establish trust, but it can also improve the user experience when contacting you. Wingify advises leaving as many options as possible, including social media channels, phone numbers, and email addresses, because different customers prefer different ways to get in touch.
Even if your physical store looks perfect, you can't just cater to people who come in person. Even when your physical storefront is closed for the day, eCommerce presents an enormous opportunity to increase brand awareness and generate sales. In 2022, let these suggestions take your website to new heights.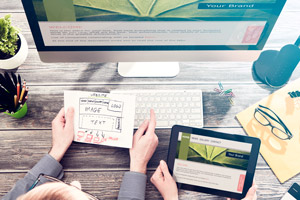 Wholesale offer is offering a lot of variety of products & suppliers.
You can Signup with us if you want any wholesale product.
Sign Up with us:
Our Service
Deeply Discounted Wholesale Offers. Over 10,000 wholesale offers on New Arrivals, Daily Deals, Overstock, Closeouts, and Qty buys. Great Seller Support, Fast Shipping, No Minimum, and Free Drop Shipping with a web store plan. 100 categories include Housewares, Home Decor, Gift & Collectibles, Fashion and Apparel, Motor-Sports Gear, Sports & Outdoors, Travel & Recreational, Seasonal, Toys & Games, and much more. We can only sell to businesses and individuals buying resale products. You have to open a Wholesale Account to view pricing and place orders. Please take a minute to signup for your Wholesale Offers account.