Description
Wholesale Swords Scabbards from the fourteenth century Added this strong. It fits the mold for the kinds of swords used. Knights and well-equipped men-at-arms used sidearms in the late Middle Ages. This emphasis on blade agility, weight, balance, flexibility, and precise distal taper results in a robust weapon with exceptional thrusting ability combined with shockingly swift cuts from the blade. High-carbon spring steel with a deep fuller is the material of the oiled knife.
This wholesale sword is undoubtedly among the best in its class for durability! It's just ideal for honing your skills and developing into the best fighter you can be. Its steel pommel is directly welded to it and is meant to last. An overall build that is almost indestructible thanks to its wide and robust tang. But this beautiful weapon has even more outstanding qualities. This exquisite blade is even and not only appears lethal and difficult to break. Even the slightest elements have been considered. This has a premium leather finish, and the blade has been carefully polished to a perfect mirror sheen. In addition, the wholesale sword comes with a Complimentary elaborately decorated companion scabbard that has a built-in leather wholesale sword belt!
Features:
Blade Material: Forged Flexible Carbon Steel; Oiled
Flexible          
Genuine Leather-Wrapped Handle
Steel Guard and Pommel
Leather Belt Scabbard Included
Functional Practice and Training Sword
Specifications:
Overall Length: 35.5 inches
Blade Length: 28 inches
Blade Thickness: (Near Guard): 2.7 mm (Near Point): 2.3 mm
Handle Length: 7.5 inches
Guard Length: 7.5 inches
Weight (W/O Scabbard): Approximately 3 lbs
Degree of Flexibility: 35-45 Degrees
The 14th Century Arming Wholesale Swords with Scabbard Included is a popular choice for collectors and reenactors alike. These swords are a part of a larger category of medieval swords that includes other types of swords, such as longswords and rapiers. The 14th Century Arming Sword is distinguished by its straight blade, which tapers to a sharp point, and its long grip, which allows for two-handed use. The sword comes with a scabbard included, which helps to protect the sword when it is not in use and adds to its overall authenticity.
For those looking to purchase 14th Century Arming Wholesale Swords with Scabbard Included and other swords, there are many options available through top importers in North America. These importers offer wholesale prices on thousands of products covering hundreds of categories, making it easy for retailers and individuals to find the swords they need at affordable prices. Additionally, many of these importers offer daily deals and special offers on their products, giving customers even more opportunities to save money on their purchases.
Whether you are a collector looking for a new addition to your collection or a reenactor looking for an authentic and functional sword, the 14th Century Arming Wholesale Swords with Scabbard Included is an excellent choice. With their straight blade, long grip, and included scabbard, these swords are sure to impress and make a valuable addition to any collection or reenactment outfit. And with the availability of wholesale prices and daily deals through top importers in North America, purchasing these swords has never been more accessible or affordable.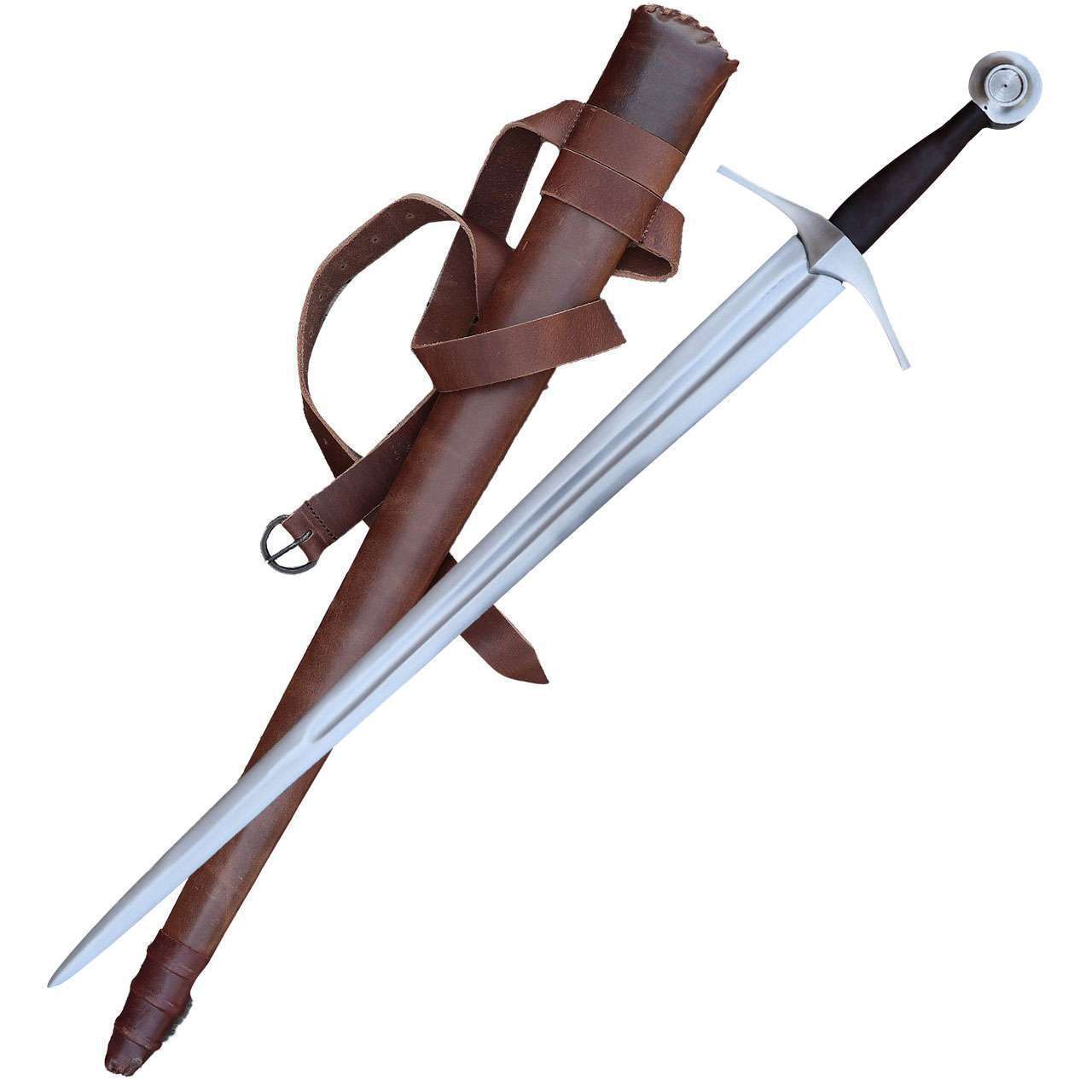 14th Century Arming Wholesale Swords Scabbard Included
Wholesale offer is offering a lot of variety of Swords, and here are some of our related to swords.
You can Signup with us if you want any product category.
Below here, some of our related swords categories.
Our Service
Deeply Discounted Wholesale Offers. Over 10,000 wholesale offers on New Arrivals, Daily Deals, Overstock, Closeouts, and Qty buys. Great Seller Support, Fast Shipping, No Minimum, and Free Drop Shipping with a web store plan. 100 categories include Housewares, Home Decor, Gift & Collectibles, Fashion and Apparel, Motor-Sports Gear, Sports & Outdoors, Travel & Recreational, Seasonal, Toys & Games, and much more. We can only sell to businesses and individuals buying resale products. You have to open a Wholesale Account to view pricing and place orders. Please take a minute to signup for your Wholesale Offers account.
"Get access to unbeatable daily deals and bulk offers with "Wholesale Offers". Our platform offers the best value for money by connecting you with over 800 trusted importers in the U.S. With a focus on overstock and quantity buys, you can enjoy exclusive discounts and savings on a wide range of products. No need to go from store to store or spend countless hours searching online – we bring all the best deals to you in one convenient place. Sign up now and start experiencing the power of bulk buying and unbeatable savings!"